'Mowgli' Trailer: Andy Serkis' 'Jungle Book' Heads To Netflix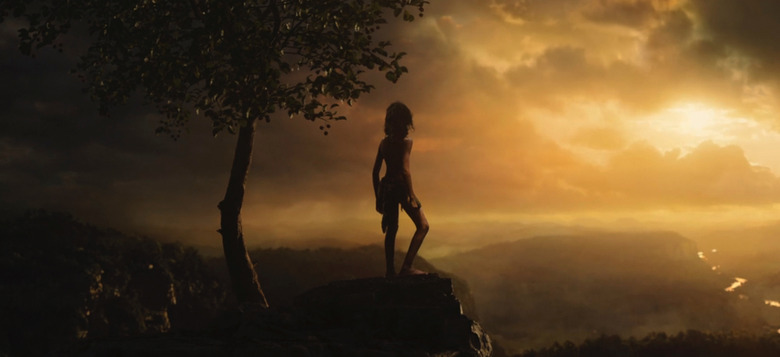 Andy Serkis has been working on his adaptation of Rudyard Kipling's The Jungle Book for several years, and was unable to head-off Disney's own big budget, live-action remake of their animated film. Now, Serkis' take on the material – titled Mowgli: Legend of the Jungle – is headed to a limited theatrical run before arriving on Netflix. Serkis has assembled an impressive line-up of voice talent to bring his animal characters to life, including Christian Bale, Cate Blanchett, Benedict Cumberbatch and more. But will audiences take to this adaptation the way they did Disney's? Watch the Mowgli trailer below and decide for yourself.
Mowgli Trailer
The long road of Mowgli is almost at an end. Andy Serkis first became attached to this film in 2014, with hopes of releasing in 2016. But delays persisted as Serkis and company worked hard to get the film's many special effects right. Eventually, Warner Bros. struck a deal with Netflix, and now, the streaming service will provide Mowgli with a limited theatrical engagement beginning November 29, 2018 before the film starts streaming globally on Netflix December 7, 2018.
Was the worth wait it? I'm not sure. The special effects here look...fine. In truth, they look partially unfinished, which is a bit odd, since this film has been in development for so long. It's clear that Serkis is going for a slightly darker take on the material than the Disney Jungle Book. It's also clear that young Mowgli (Rohan Chand) spends more time in the human world here than he does in the Disney version. Perhaps the differences here will be enough to draw a crowd in. I do like how all the animals have thick British accents – that's fun!
On the human front, Serkis has Rohan Chand, Matthew Rhys and Freida Pinto leading the film, surrounded by CGI animals voiced by Christian Bale, Cate Blanchett, Naomie Harris, Benedict Cumberbatch, Peter Mullan, Jack Reynor, Eddie Marsan, Tom Hollander, and Serkis himself as Baloo the Bear.
The exclusive limited theatrical engagements will run in Los Angeles, New York, San Francisco, and London.  After the global Netflix release in December, the film will have an expanded theatrical release in additional theaters in the U.S. and UK.
Acclaimed actor and director Andy Serkis reinvents Rudyard Kipling's beloved masterpiece, in which a boy torn between two worlds accepts his destiny and becomes a legend. Mowgli (Rohan Chand) has never truly belonged in either the wilds of the jungle or the civilized world of man. Now he must navigate the inherent dangers of each on a journey to discover where he truly belongs. Christian Bale, Cate Blanchett, Benedict Cumberbatch, Andy Serkis, Freida Pinto, Matthew Rhys and Naomie Harris lead an all-star cast along with newcomer Rohan Chand in this visually spectacular and emotionally moving adventure.