'The 4400' Reboot Coming To The CW, Once Again Proving That No TV Show Will Ever Really Die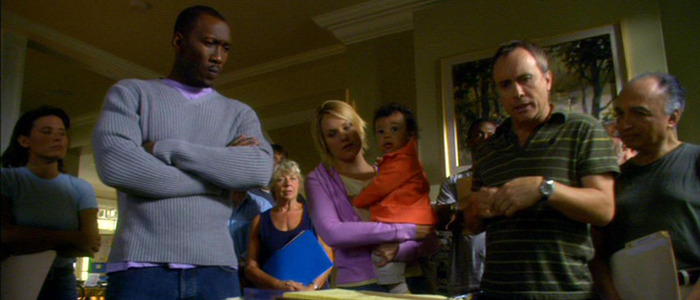 When TV shows get cancelled or even come to a natural end, they're not truly over – instead, they wait in limbo until a network gets desperate enough to resurrect a piece of intellectual property that has name recognition.
Both movies and television have used this tactic countless times in recent years, and The CW – who just did this with Charmed, by the way – is going back to the well once again with a reboot of the USA Network mystery series The 4400.
Deadline reports that The 4400 reboot is on the way from The CW. Taylor Elmore (Justified) will serve as the showrunner, and he will write the series with Craig Sweeny, who started as a writer on The 4400's original run and eventually moved up to become a supervising producer on that show. I've never seen The 4400, but I'm guessing that having a veteran of the original series on board will be a good sign for the fan community.
Here's the plot synopsis:
Over the course of recent history, four thousand four hundred young adults in their reproductive prime have gone missing all over the world—some disappearances happened as recently as a few weeks ago, while others date as far back as the infamous day the Soviets launched the Sputnik satellite in 1957. One day in 2019, all 4,400 show up at the sites of their original abductions. None of them have aged a day; none have any memory of where they've been. The so called "4400" must grapple with their return to a changed and hostile world... and also contend with the reality that they've come back altered in ways that none of them yet understand.
The original show ran for four seasons and was one of the first regular TV homes of recent Oscar winner Mahershala Ali; it also co-starred Joel Gretsch, Jacqueline McKenzie, and Patrick Flueger. No word yet on whether any of them could make an appearance in the new version, but despite the synopsis being very similar, this new run is being referred to as a "reimagining" of the original series, so a whole new continuity seems likely.
We aren't sure when casting or production will officially get underway, but expect to see this one hit the small screen sometime in 2019.