'The Purge' Season 2 Coming To USA Network, Will Dig Deeper Into The Franchise's Mythology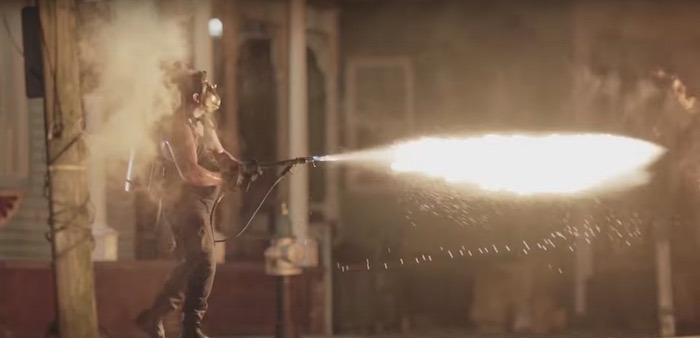 Like almost every Blumhouse production, The Purge began as a low-budget horror movie that made some serious cash as the box office. A full-on franchise was born, consisting of three sequels (one more movie is on the way) and a TV show, also called The Purge. The show debuted this year, and the season one finale airs tonight.
USA Network has good news for fans of the show: The Purge season 2 is officially happening. Read more about the second season pick-up below.
Chris McCumber, the president of USA's parent company, said in a press release that the team is looking forward to "digging even deeper into the mythology in Season 2." The Purge TV show is the brainchild of James DeMonaco, the same guy who wrote and directed the first three films in the franchise. The show and the movies are all produced by Blumhouse and founder Jason Blum said this in a statement:
"James DeMonaco has done it again: the propulsive and compelling story he crafted for Season 1 of THE PURGE truly resonated with audiences in a significant way. We are thrilled to embark on Season 2, and can't wait to bring more of James' vision to USA and fans of THE PURGE."
There aren't any more details about what the second season will be about, but it will almost certainly still revolve around the concept of a 12-hour period where all crime – including murder – is legalized by the government in an effort to curtail criminal activity during the rest of the year. We've written a lot about how the film franchise unexpectedly became one of the most important horror touchstones of the decade, and we even visited the set of the TV show before the first season kicked off.
The fact that the next Purge movie will be the last means that the concept will stay alive on the small screen – at least for the time being. It's clear that USA wants to keep it rolling even if Hollywood studios don't, but will audiences come along for the ride? The Purge is apparently USA's number one drama right now, but it's failed to enter the zeitgeist in the way other USA shows like Mr. Robot or even Suits have. Still, it's easy to imagine a world in which this show turns into a mainstay for the network. USA needs hits, and a recognizable IP like The Purge may be enough to consistently pull in new viewers.