'Explorers' TV Series, Based On The '80s Joe Dante Film, In The Works From Cary Fukunaga And David Lowery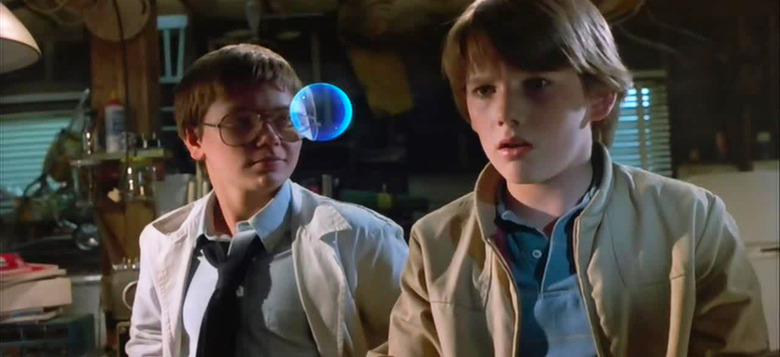 Here's a story that sounds like a grab-bag of random words all thrust together: Cary Fukunaga, the filmmaker behind Netflix's Maniac, and David Lowery, the director of A Ghost Story and Pete's Dragon, are teaming-up to turn the 1985 Joe Dante film Explores into a TV series. The original film featured Ethan Hawke and River Phoenix in their youths, playing kids who blast off into outer space and encounter some rubbery looking aliens. Fukunaga and Lowery plan to write the script for the Explorers TV series together.
Cary Fukunaga and David Lowery are very different filmmakers and storytellers, so the prospect of them working together is immediately intriguing. Deadline says the pair will team for an Explorers TV series pilot at Paramount Television. After they write the script, one of them is expected to helm the proposed pilot...if it gets that far.
The original film, helmed by Gremlins director Joe Dante, was very much cut from the Amblin mode, telling a story about young kids in the midst of a wild, genre-based adventure. Think Goonies, but in space. Here's the synopsis:
Young Ben Crandall (Ethan Hawke) spends his free time watching sci-fi films, playing video games and reading comic books. Surprisingly, his affinity for all things fantastical yields a real result — when he has a vivid dream about technology, his science-loving friend Wolfgang Muller (River Phoenix) manages to create a working spacecraft. Joined by their buddy Darren Woods (Jason Presson), the boys take off into outer space and encounter some very odd extraterrestrial life.
While Explorers has a cult following now, it flopped at the box office, and director Joe Dante has never been happy with it. "They didn't let me finish the movie. They basically released a rough cut," Dante said once. "So it was a disaster financially and critically, and doesn't really represent the movie that I was trying to make. [The studio] just wanted to put it out and get it over with."
In fact, Paramount was so indifferent to the film that they released the most boring poster imaginable for it. Check it out: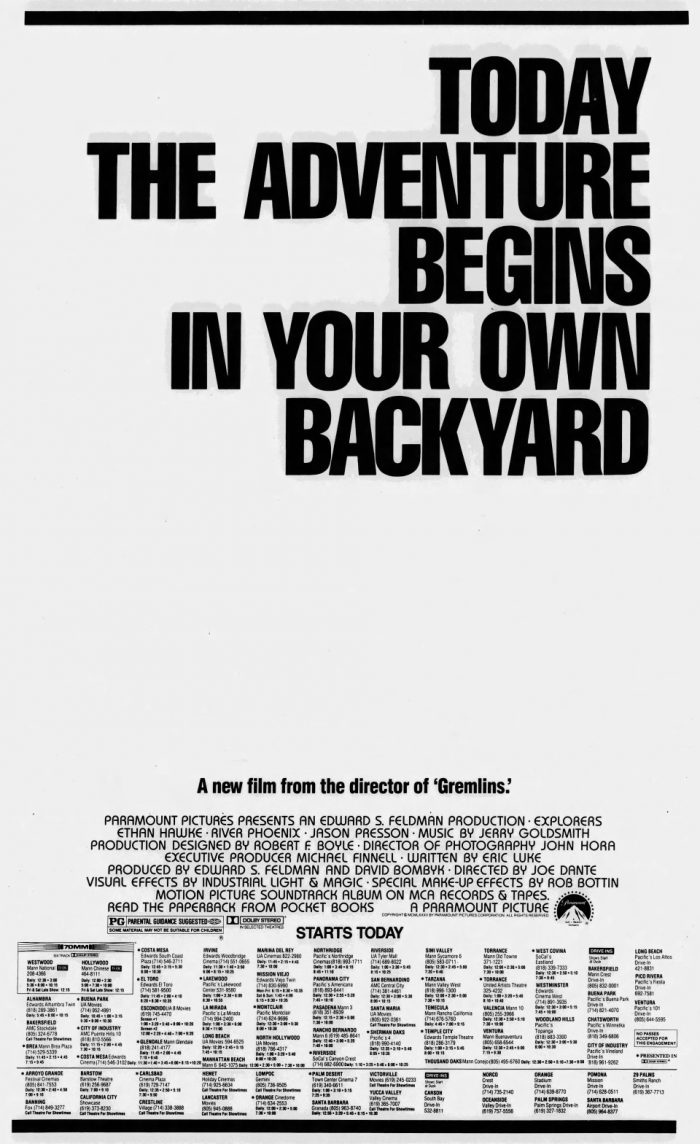 "The original poster was just useless," Dante said – and looking at it above, you can see he's right. "We begged them not to do that," the filmmaker added, "but they did it anyway."
The Explorers TV series will use the same premise as Dante's film, only updated. Hopefully, someone will put together a better poster for it when it's done.