'Jacob And The Sea Beast': Netflix To Produce New Movie From 'Big Hero 6' Director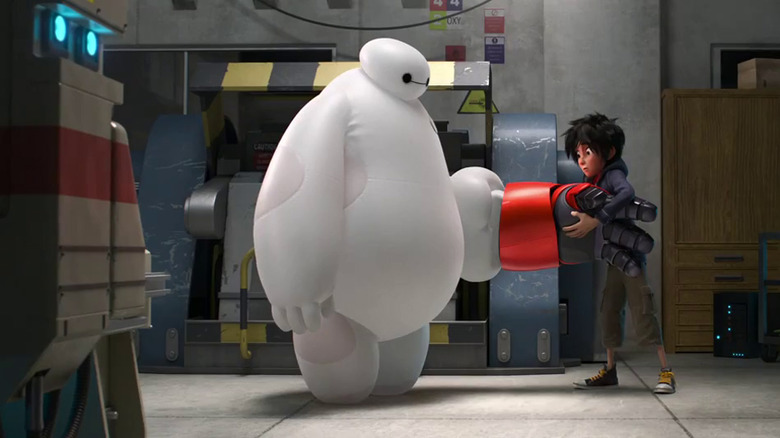 Chris Williams, the co-director of Disney's wonderful Big Hero 6, is making his solo directorial debut with a CG animated film produced by Netflix. Williams is penning and directing the animated adventure movie Jacob and the Sea Beast, which Netflix will produce for release on its streaming platform.
Netflix continues to be one of the most ardent streaming supporters of animation, throwing its weight behind Disney animator and screenwriter Williams for his solo directorial debut. The streaming giant announced that it would produce Williams' Jacob And the Sea Beast for a planned release in 2022.
The Canadian American animator has worked as a writer and story artist for Disney since 1998's Mulan, making the leap to co-directing with 2008's Bolt and 2016's Moana. But Williams' first time as a solo director on an animated film will be Jacob and the Sea Beast, which tells the "epic story of a charming seafarer who sails into uncharted waters and discovers an unlikely ally in a sea monster," according to Netflix.
Williams said in a statement accompanying the announcement:
"Jacob and the Sea Beast is the kind of story I've always wanted to take on. It's a tale of high adventure where our hero leaves the known world and ventures out into uncharted waters. As it turns out, I'm doing the same thing. I'm grateful for the opportunities provided by my former creative home and am excited to leap into a new environment. I feel a great energy at Netflix, as amazingly talented artists from a wide variety of backgrounds are coming together to build something new."
"Chris is one of the most talented filmmakers working in animation today and his distinct voice comes through in this touching tale of ancient hunters who struggle to capture a beautiful, mythical sea creature on the high seas," Melissa Cobb, vice president of kids & family at Netflix, added. "His is precisely the kind of grand, adventure-filled story with smart and nuanced characters that we look for in family animated projects at Netflix."
A swashbuckling sea adventure? A new film from one of the talents behind Moana and Big Hero 6? Sign me up. Despite its box office success and multiple award nominations, I've often felt like Big Hero 6 is overlooked when it comes to Disney's catalogue — it's a gem of a film that delivers on both heart and superhero-tinged action. Williams is a name that I'm not totally familiar with, but seeing his work on Moana and Big Hero 6, I look forward to what he has prepared for us with Jacob and the Sea Beast.