Nickelodeon Documentary Clip Focuses On 'The Adventures Of Pete & Pete'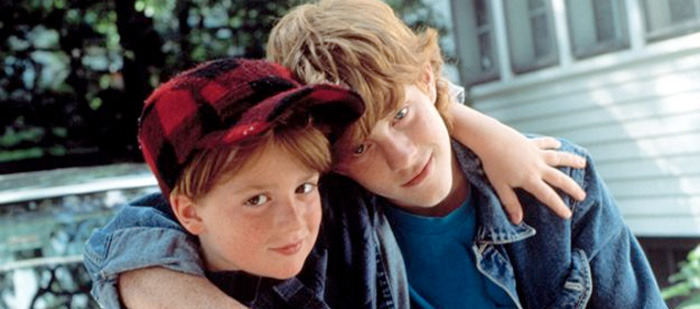 Have you heard of The Orange Years? Well, if you're a child of the 1990s and you grew up on the cable network for kids known as Nickelodeon, this is a new documentary feature you'll want to seek out.
The Nickelodeon documentary The Orange Years will have its world premiere at the DOC NYC festival next week, but before then, a teaser clip has arrived online to shine a light on one of the staple programs from Nickelodeon's glory years, The Adventures of Pete & Pete. In the clip, you can find out how the quirky comedy series managed to land outstanding musician guest stars like Michael Stipe, Iggy Pop, Debbie Harry, and more.
The Orange Years Nickelodeon Documentary Clip
The Adventures of Pete & Pete star Danny Temberelli features in this clip (via ComingSoon), as he explains how series director Katherine Dieckmann had previously worked on the music videos "Shiny Happy People" and "Stand" for the band REM. That's how they landed the band's frontman Michael Stipe for a guest role, and that opened the door to have all sorts of cool guest stars.
This is just the tip of the iceberg of what The Orange Years will cover in their documentary about Nickelodeon. Directors Scott Barber and Adam Sweeney got talking heads from the likes of Nickelodeon personalities like Kenan Thompson and Kel Mitchell, both of the staple shows All That and Kenan & Kel. Plus, we'll also hear from Marc Summers (Double Dare), Laris Oleynik (The Secret World of Alex Mack), Phil Moore (Nick Arcade), Kirk Fogg (Legends of the Hidden Temple), Danny Cooksey (Salute Your Shorts), Christine McGlade (You Can't Do That on Television) and many more.
If you'd like to see what else is in store from The Orange Years, here's the teaser trailer:
The Orange Years journeys behind the scenes of the "kids first" phenomenal programming to chronicle the improbable and unprecedented success of Nickelodeon, straight from the mouths of those who brought the classic shows to us as children. Filled with interviews from the actors, writers, animators, and creators from all your favorite golden age Nick shows, the film offers a new perspective on Nickelodeon, and highlights the work of visionary Geraldine Laybourne, who was largely responsible for the network's success.
The Orange Years premieres at DOC NY next week, but doesn't have an official release date yet, so stay tuned.