'Force Majeure' Remake Adds Will Ferrell And The Directors Of 'The Way Way Back'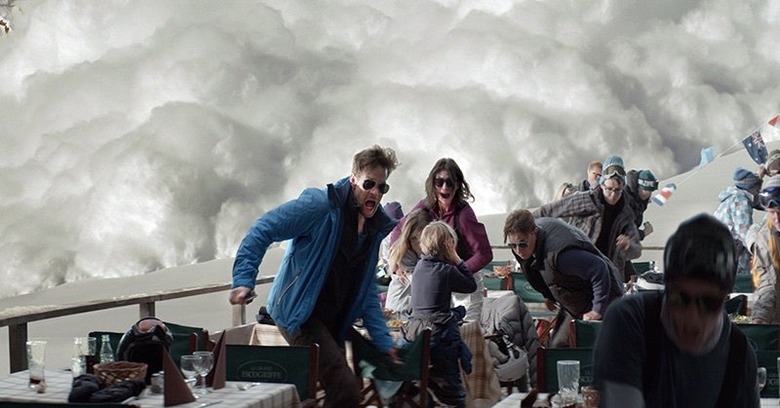 Hollywood remakes of great foreign films have been common for ages and will always exist as long as most audiences avoid subtitles like the plague. So director Ruben Östlund's Force Majeure getting remade with an all-star cast of comedic talent isn't surprising. All I can say is "Good luck remaking one of the darkest and most singular comedies of the past 20 years or so."
Could directors Jim Rash and Nat Faxon and superstar Will Ferrell be up to the task? We shall see.
Deadline has the news of Ferrell signing up to headline the cast and the team of Rash and Faxon, who won Academy Awards for writing The Descendants before directing the pretty-okay The Way Way Back, stepping behind the camera. (Rash is probably best known to the people reading this as the Dean from Community.) They join the great Julia Louis-Dreyfus, who has been attached to the remake since 2015 and has been shepherding it behind-the-scenes with producer Anthony Bregman ever since. Naturally, the remake won't be called Force Majeure – it'll be titled Downhill.
That's an impressive assembly of talent, all of them people I have appreciated in some capacity over the years. But can they do justice to this material and will it escape being watered down by the Hollywood process?
The original Swedish movie follows a family vacationing at an Alpine ski resort. They seem happy enough, satisfied with their lives and relationships. However, when a controlled avalanche comes a little too close to the hotel, the father flees in terror, leaving his wife and children cowering. It's all a false alarm and no one is hurt at all...at least physically. The rest of the film follows the family as they proceed to fall apart over the course of the vacation, now aware that the husband, the father, was fully prepared to abandon his family to die in a moment of cowardice.
It's two hours of extreme discomfort and emotional pain, of awkward comedy and desperate, wounded pride. It's hilarious, but it's also more disconcerting than most horror movies. You may need to watch most of it from behind your hands, giggling in shock at the behavior on the screen. I've heard it described as "Michael Haneke directing Curb Your Enthusiasm," and that is spot-on.
Louis-Dreyfus is no stranger to bitter, vicious and unflattering comedy thanks to her years on Veep and Ferrell has proven himself game for all kinds of twisted comedy in the past. However, I hope that Rash and Faxon either maintain Östlund's icy, soul-searing comedic vision or totally revamp it. The last thing a Force Majeure remake needs is half measures – a lukewarm take on material this vicious would be a grand disappointment. If done well, it could be the blistering dissection of modern masculinity that the original was. And that's a movie we need right now.