Daily Podcast: Parenting Advice For Film Fanatics, Avatar, Inside Man 2, Doctor Who, Gladiator, The Time Machine & Penny Dreadful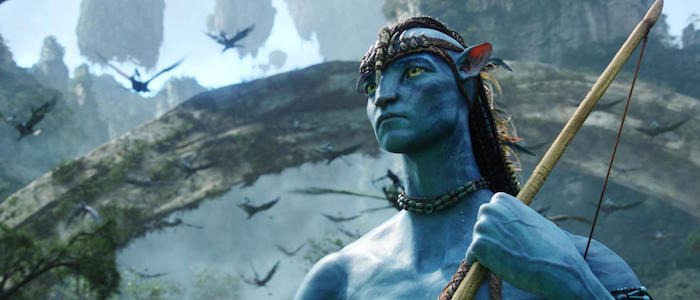 On the November 2, 2018 episode of /Film Daily, /Film editor-in-chief Peter Sciretta is joined by /Film writers Hoai-Tran Bui and Chris Evangelista to talk about the latest film and tv news, including Avatar, Inside Man 2, Doctor Who, Gladiator, The Time Machine and Penny Dreadful. And a new edition of Advice Corner with Chris Evangelista, he'll answer a question about parenting.
You can subscribe to /Film Daily on iTunes, Google Play, Overcast, Spotify and all the popular podcast apps (here is the RSS URL if you need it).
In The News:
Chris: 'Inside Man 2' Casts Aml Ameen Cast in the Lead, Sounds More Like a Remake Than a Sequel
HT: 'Doctor Who' Christmas Special Scrapped for the First Time in 13 Years
In Advice Corner with Chris Evangelista:
Yerbolat Yeskaliyev (pronounced Your ball) from Bay Area of California writes in: "Hello Peter and the gang..  This is probably 3rd time I feel the need in interacting with slashfilm daily. First 2 times were via itunes review and Twitter.  I would like to say it again, I really enjoy both podcasts and becoming somewhat addicted to daily dose =), so thank you all for your very nice work, it is appreciated!!!! I gotta be honest, I am not a website article reader that much, I stick with podcasts. My most favorite is when Daily has full crew with 2 of my faves Chris and HT!!   This genius new segment "Life Advice with Chris" is amazing, funny and maybe even helpful, so far it's a big Maybe :):) Ok got with that out of the way... Here is my question. I'm an immigrant from a country with a much more relaxed age rating system and I grew up watching hard R even NC-17 rated films such as "shocking asia" at age 12. Hollywood R rated movies were acceptable in our household with no problems.  After coming to US I have encountered this new to me system of age restriction and parental control. To me, at the time it didn't make much sense and I saw it as a dumb thing. However, time went by and I am a father now, although my child is not yet old enough to watch movies. I have drastically changed my views towards parental control and movie age ratings....  I am definitely not going to show my son a Tinto Brass film at age 10, but I also don't want to be so strict that not watching some R rated films at a young age can turn him into fragile scaredy cat. Where does Chris stand on this subject and how should I proceed with my dilemma? Should I censor the media for my kid and let him decide later in life if he likes that type of entertainment? Or should I take my own experience as an example and allow him to watch whatever interests him (within moral boundaries) of course.  

 Thank you in advance. Keep up good work. Best regards!!   Name: Yerbol (pronounced as who's ball? YOUR BALL) =) location: Bay Area California.    Ps. To make ur podcast better, try making episodes twice a day and twice as long... Lol"
The Advice Corner theme song was created by Love you Wally.
Other articles mentioned:
All the other stuff you need to know:
You can find more about all the stories we mentioned on today's show at slashfilm.com, and linked inside the show notes.
/Film Daily is published every weekday, bringing you the most exciting news from the world of movies and television as well as deeper dives into the great features from slashfilm.com.
Send your feedback, questions, comments and concerns to us at

peter@slashfilm.com

. Please leave your name and general geographic location in case we mention the e-mail on the air.
Please rate and review the podcast on iTunes, tell your friends and spread the word!
Thanks to Sam Hume for our logo.