Theme Park Bits: 'Fantastic Beasts' Wizard Wands, Meet Captain Marvel And Wreck-It Ralph, Tiki Bird Flies Solo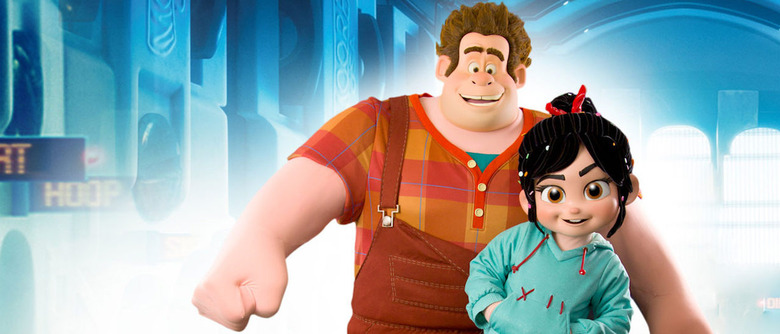 In this edition of Theme Park Bits:
Double-time it to Universal if you want to add some new Fantastic Beasts wands to your collection.
Soon we'll all be nursing a Halloween Horror Nights hangover as this year's event comes to a close.
There's no better time than a 25th anniversary to ride the Haunted Mansion Holiday at Disneyland.
Mark your TV calendars for a Christmas parade and preview of the new Cars attraction in Florida.
Captain Marvel and characters from Ralph Breaks the Internet have meet-and-greets on the way.
One talented tiki bird is about to spread her wings beyond Walt Disney's Enchanted Tiki Room.
And more!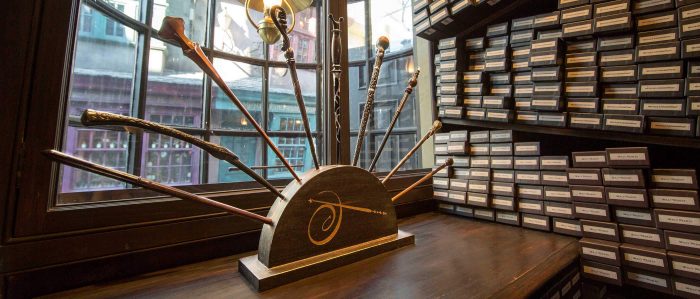 In both Universal Orlando Resort and Universal Studios Hollywood, new wands replicating the ones used by characters in Fantastic Beasts: The Crimes of Grindelwald are available till January at the Wizarding World of Harry Potter. As Inside Universal notes, these $46 wands are so detailed that the one for Newt Scamander "features bite marks and nicks, from his handling of magical creatures."
In other Wizarding World news, a new gift shop simulating a travel agency for wizards, Globus Mundi, has opened in Diagon Alley at Universal Studios Florida. This is the place to go if you want to get tags for your luggage or other merchandise themed to Platform 9¾ and the Hogwarts Express.
Above, you can hear the latest speculation on the new Jurassic Park roller coaster that is rumored to be coming to Universal's Islands of Adventure. Paleontologists taking a break from their fossil digs at Burger Digs and other resort restaurants will now be able to use the Mobile Express Pick Up service to order food at Universal Orlando.
By the time you read this, Halloween Horror Nights may already be over. The 2018 event ends this weekend, first at Universal Orlando on Saturday, November 3, then at Universal Studios Hollywood on Sunday, November 4. The final week saw Universal Orlando using some old-school "line pulsing" to usher guests into haunted houses in groups of 8 to 10 at a time. It also saw Universal Studios Hollywood giving guests a lights-on, jump-scare-free experience with its Stranger Things maze.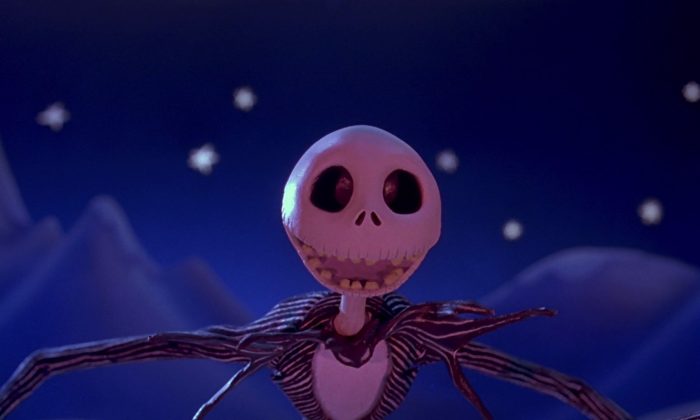 The great thing about The Nightmare Before Christmas is that the season for this movie carries over from Halloween into Christmas. Here on /Film this week, I wrote about the movie on its 25th anniversary.
So what's the theme park connection? Well, if you've ever ridden the Haunted Mansion at Disneyland during the holidays, then you know that it involves a full ride makeover themed to The Nightmare Before Christmas. In the pre-show room with stretching portraits, a giant image of Jack Skellington's face appears in the cupola overhead. In the graveyard scene toward the ride's end, Jack can be seen dressed in a Santa outfit. Covered in white snow and glowing with orange jack-o-lanterns, the spiral hill Jack walked in the movie now dominates the graveyard scene. You can see all of that and more in the video below.
At the Magic Kingdom, a $99 ticket for Tony's Most Merriest Town Square Party will allow you to "indulge in savory hors d'oeuvres," eat sweets, drink beer and wine, and "have access to a special reserved viewing area for the truly enchanting Mickey's Once Upon A Christmastime Parade as it makes its way down Main Street, U.S.A." A ticket for Mickey's Very Merry Christmas Party is also required.
Of course, you don't necessarily have to be inside a Disney park to watch one of the Christmas parades. A Christmas Day park parade and a sneak peek of Lightning McQueen's Racing Academy are just two of the things you can look forward to seeing on the upcoming Disney Parks holiday TV specials. Foodies don't have to wait: they can feast their eyes on these festive wreath eclairs, and then jump right into the official foodie guides for the 2018 holiday season at Disneyland Resort and Disney California Adventure.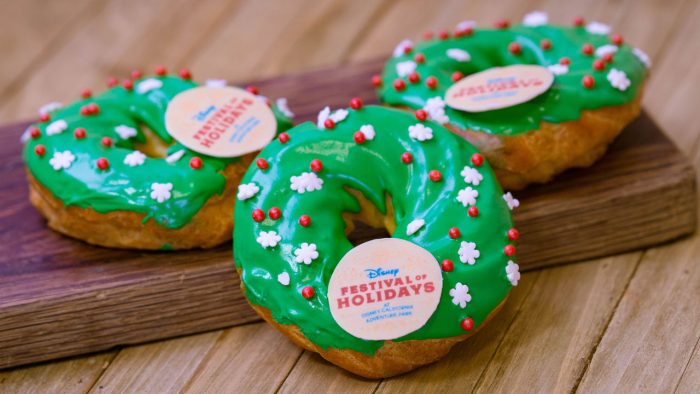 WDW News Today reports that Disney's Minnie Van service is now making trips off Disney property to Cape Canaveral so that guests can take the Disney Cruise Line out of Port Canaveral. If you're on one of the Marvel Day at Sea sailings in 2019, you'll be among the first guests anywhere to meet Captain Marvel. Also available to meet at Disney parks on both coasts starting this month will be Ralph and Vanellope from Ralph Breaks the Internet.
At California Adventure, a moving version of Pixar's lamp mascot, Luxo Jr., is now beaming atop the Pixar Pier marquee. Elsewhere in Anaheim, news came this week that one of the birds from the Enchanted Tiki Room, a cockatoo named Rosita, will be taking flight as a solo artist in the Tropical Hideaway at Disneyland. According to Disney Parks Blog, "Rosita has a repertoire of jokes and one-liners that would make any Jungle Cruise Skipper proud."