Ewan Mcgregor To Play Batman Villain Black Mask In 'Birds Of Prey'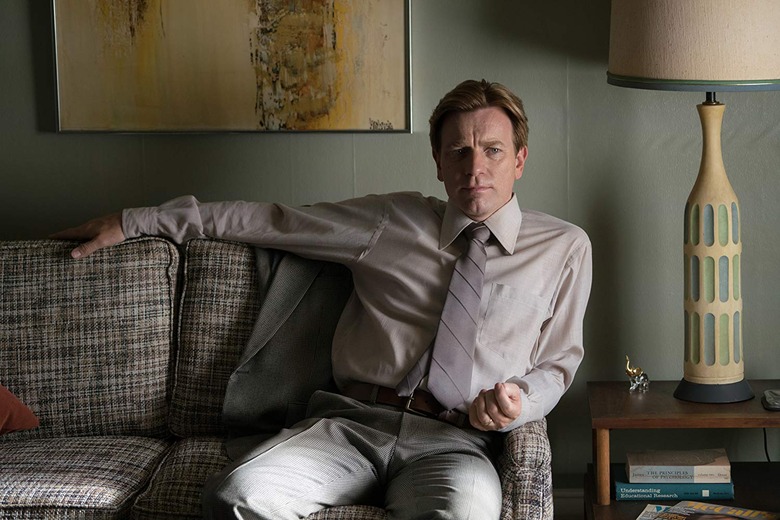 Ewan McGregor may play the Big Bad in the upcoming female-led comic book movie, Birds of Prey. The Christopher Robin actor is in talks to join the Birds of Prey cast as the villain Black Mask, a Gotham mob moss and frequent Batman baddie who will likely turn his attention to Harley Quinn and the members of the titular Birds of Prey in the upcoming film helmed by Cathy Yan.The Wrap reports that McGregor is in talks to play Black Mask, a ruthless mob moss with a penchant for torture and wearing creepy skull-like masks.
The film will reunite McGregor with his Fargo co-star Mary Elizabeth Winstead, who is on board to play Huntress, a vigilante character who in several iterations has ties to the mob. Other Birds of Prey cast members include Margot Robbie, whose Harley Quinn isn't a traditional member of the Birds of Prey but who has been the longest attached to the project, Jurnee Smollett-Bell as the superheroine Black Canary, and Rosie Perez as Detective Renee Montoya.
McGregor had been rumored to be on the short list for Black Mask since September, when it was reported that both he and District 9 star Sharlto Copley were up for the role. The pair seemed evenly matched — McGregor is a more talented actor, but Copley has a talent for playing psychotic killers. But it seems like McGregor, who has stepped outside his leading-man niche and into more sinister roles in recent years, won the role of the Gotham mob boss.
Created by Doug Moench and Tom Mandrake in 1985, The Black Mask is a brutal crime boss who murders his parents in order to take over the family corporation, only to lose all his wealth to his own ineptitude. Seeking revenge against Bruce Wayne and Wayne Enterprises for his fallen empire, he sheds his real name Roman Sionis to don the identity of the Black Mask, wearing a skull-like mask that (sometimes) gives him the powers of hypnosis.
Yan directs a script by Christina Hodson, who is also penning the script for Batgirl. Birds of Prey is set to hit theaters on February 7, 2020.