'Nightmare On Elm Street' Star Heather Langenkamp Would "Love" To Do Another Sequel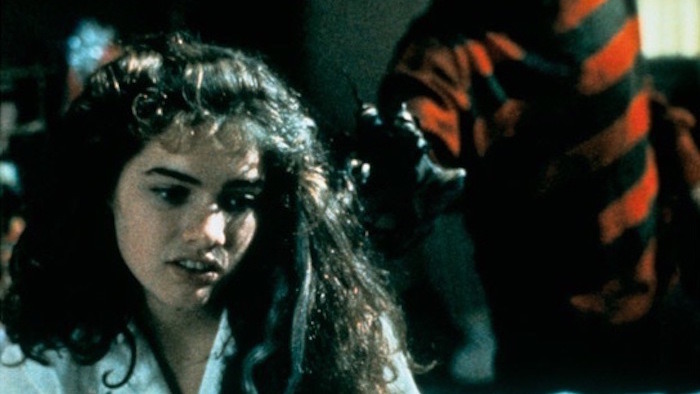 Following the monstrous success of Halloween, we may see the return of the '80s scream queen. And Nightmare on Elm Street star Heather Langenkamp would be open to being a part of that wave, confirming that she would gladly reprise her role as Nancy Thompson in another Nightmare on Elm Street sequel.
Heather Langenkamp originated the role of Nancy Thompson in 1984's A Nightmare on Elm Street, going on to reprise the role in A Nightmare on Elm Street 3: Dream Warriors and (kind of) in Wes Craven's New Nightmare, where she played a version of herself. She's a certified '80s scream queen who, she told Entertainment Weekly, is now waiting by the phone for a call about a Nightmare on Elm Street sequel following the box office success of Halloween:
"I'm sitting here like any other scream queen in Hollywood, hoping that they revive their franchise. I'm not alone! I know of lots of other horror heroines who have this little bit of spring in their step thinking about the chance of perhaps being in [new versions of] the movies that they helped make famous as young people. It's kind of crazy, but it's definitely something I would love to do."
So that means we're two-for-two for former Nightmare on Elm Street stars who are willing to reprise their roles in a revival of the franchise. Despite ostensibly retiring from the role of Freddy Kreuger, Robert Englund recently confirmed that he "might have one [Nightmare on Elm Street movie] left in me." But his affinity for the razor-handed baddie never faded since he last donned the striped shirt in 2003's Freddy vs. Jason. The actor recently reprised the role for a satirical turn in the ABC sitcom The Goldbergs.
Langenkamp, meanwhile, hasn't played Nancy since 1987's Dream Warriors. But, she assured, "she's definitely part of me":
"Of course, I love the character so much, and she's definitely part of me, and as I grow old, she grows old inside. Every time Wes Craven used to call, and ask if I would be interested in playing Nancy one last time, I would often be incredibly excited about it. But I don't know what forces in Hollywood are planning on that remake, or that rematch between Nancy and Freddy. I'm like my own fans. I just think, Wow, that would be neat!"
Would you like to see a new Nightmare on Elm Street sequel?