'Bumblebee' Box Office Tracking For The Lowest 'Transformers' Opening Ever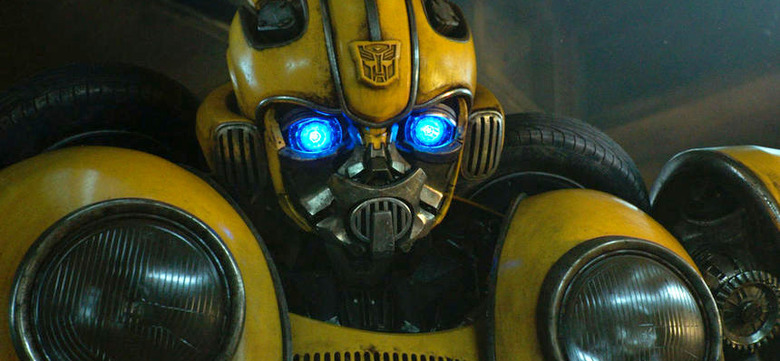 At one time, the Transformers movies were box office giants. However, as the sequels continued and Michael Bay got more and more careless with the universe of Autobots and Decepticons, fans lost interest and the most recent sequel was a huge disappointment at the box office. It sounds like Transformers fatigue is still in play, with the current long range box office tracking for the upcoming spin-off Bumblebee clocking in with what could be the lowest opening weekend in the entire franchise.
Find out the early word on the Bumblebee box office below.
Box Office Pro stakes out early predictions for big movies hitting theaters in the next couple months, and they've just taken a dive into some of the tenpole releases for December.
As of now, with a little over seven weeks until the movie hits theaters, Bumblebee is predicted to have an opening somewhere between $15 million and $25 million. That's extremely low for the Transformers franchise. Even the worst opening weekend of the franchise, the recent Transformers: The Last Knight, managed to rake in $44.6 million. But that sequel was yet another disappointing and ridiculous turn for the franchise, and audiences seem to be rather tired of Transformers. But not all hope is lost.
Since we've still awhile before release, Paramount Pictures has plenty of time to raise awareness for Bumblebee and convince audiences that this movie is much different than the other Transformers sequels. So far there have been two trailers, and each of them have introduced new elements that show this should hopefully be much different from what Michael Bay brought to the franchise. It appears to have the spirit of E.T. and Short Circuit with some blockbuster tentpole action thrown in.
One other hurdle for Bumblebee is that it will be up against some heavy hitters for the holiday weekend when it hits theaters on December 21, 2018. Two days before, Mary Poppins Returns will fly into theaters, which is perfect for family audiences all together for Christmas. Meanwhile, there's plenty of blockbuster action that will come from Aquaman, which is also arriving on December 21. Plus, let's not forget that Spider-Man: Into the Spider-Verse arrives the week before on December 14.
There's a good chance the Bumblebee box office projections will rise as we get closer to the release date. But even so, there's a good chance the movie will still end up in the #3 spot for the weekend. That may not be as disappointing as it seems for Paramount Pictures, especially knowing what they're up against, but we won't truly know until we get the final numbers.
In the meantime, here's a new photo from Bumblebee featuring a good dog (via Empire):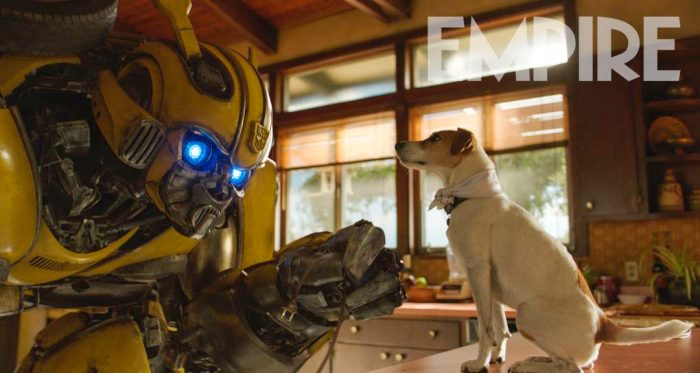 Travis Knight (Kubo and the Two Strings) is directing Bumblebee from a script by Christina Hodson (Unforgettable). Here's the official synopsis:
On the run in the year 1987, Bumblebee finds refuge in a junkyard in a small Californian beach town. Charlie (Hailee Steinfeld), on the cusp of turning 18 and trying to find her place in the world, discovers Bumblebee, battle-scarred and broken. When Charlie revives him, she quickly learns this is no ordinary, yellow VW bug.
Bumblebee arrives in theaters on December 21, 2018.