New 'Hobbs & Shaw' Photo Reveals Vanessa Kirby As Jason Statham's Sister In The 'Fast And Furious' Spin-Off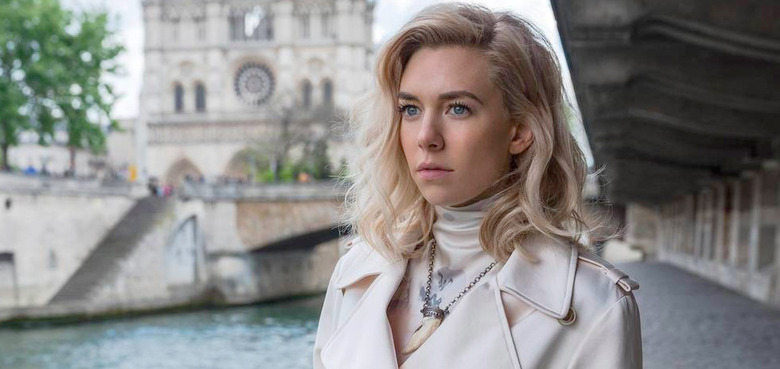 Before the Fast and Furious franchise continues, there will be a spin-off focusing on Dwayne Johnson as former special agent Luke Hobbs and villain-turned-ally Deckard Shaw, played by Jason Statham. But as the universe of the Fast and Furious films is growing, so is the cast, and we have our first look at one of the new members of the franchise.
Vanessa Kirby was quite the intimidating villain in Mission: Impossible – Fallout this past summer, and now she's teamed up with Dwayne Johnson for Hobbs and Shaw. Even more interesting is who she's playing. Get the details on Vanessa Kirby in Hobbs and Shaw below.
Vanessa Kirby in Hobbs and Shaw Revealed
If you read the caption from the Instagram photo, you'll learn that Vanessa Kirby is playing Hattie Shaw. No, it's not a coincidence that she has the last name Shaw – she is the sister of Deckard Shaw. However, it sounds like she didn't go down the same path as her brother because she's an MI6 Operative, which makes her one of the good guys (at least for the time being). Apparently, she also has an affinity for Hobbs, which drives Deckard crazy.
However, let's not forget that both Deckard Shaw and Owen Shaw (Luke Evans) were in the British military and Special Air Service respectively. But both ended up becoming mercenaries and doing some pretty dark deeds. Is there any chance Hattie Shaw ends up betraying Hobbs at some point? Anything is possible in the wild Fast and Furious universe.
As for the rest of the Hobbs and Shaw cast, we've already gotten a look at Idris Elba looking like a G.I. Joe as the supposedly unbeatable new villain in the Fast and Furious spin-off. And Eddie Marsan (Deadpool 2) will also have a role in the movie, which Dwayne Johnson has promised features the "showdown of all showdowns." That's quite a big promise to make for a franchise that has prided itself on creating bigger and more insane action sequences.
The big question is how this will effect the future of the Fast and Furious franchise. Will the events of this film help set up what will be the final two films in the franchise? Justin Lin is already slated to get back in the director's chair for Fast and Furious 9 and Fast and Furious 10, but we're not sure where that will take this makeshift family of misfits.
Hobbs and Shaw opens in theaters on August 2, 2019.