'The Legend Of Zelda' TV Series In The Works From 'Castlevania' Producer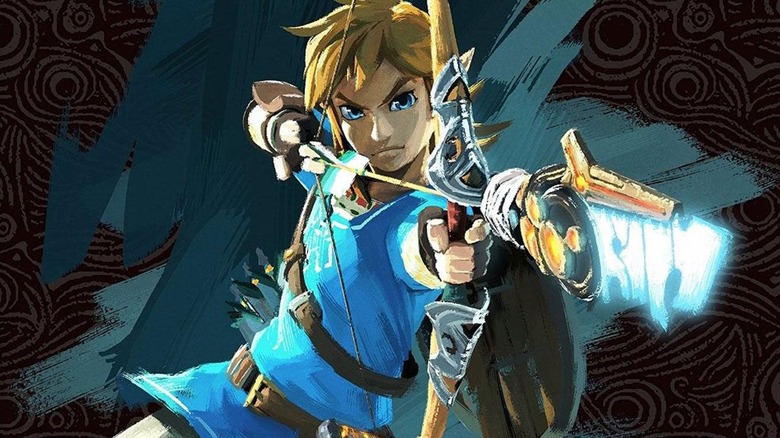 A The Legend of Zelda TV series may be on its way from Castlevania producer Adi Shankar. The producer behind the hit Netflix anime series as well as feature films like Joseph Kahn's Bodied is working on a TV series adaptation of an "iconic video game series" that is reported to be the beloved, long-running Nintendo franchise The Legend of Zelda.
A new report from The Wrap suggests that Shankar will be developing The Legend of Zelda into a TV series. The producer confirmed in an Instagram post that he is working on a TV series based on a mystery video game title, which the outlet reports will be The Legend of Zelda.  "I can confirm that I'm working with an iconic Japanese gaming company to adapt one of their iconic video game series into a series," Shankar wrote in the Instagram post.
However, when The Wrap reached out to Nintendo for comment, a Nintendo spokesperson said, "We have nothing to announce on this topic." Well excuse me, princess.
If the report is true, this could be a good match for a video game franchise that has seen many incarnations, both on video game consoles and on the TV screen. Shankar has seen success with Netflix's Castlevania, a gothic fantasy anime series also based off a video game. He could be the right person to help bring Legend of Zelda to the TV screen.
A notoriously bad Legend of Zelda animated series aired in 1989 for only one season that did little for the franchise other than spawn a hilarious catch phrase. Multiple abandoned film adaptations have tried and failed to bring to life the epic fantasy story of the hero Link and the Princess Zelda whom he must often rescue (though she just as often rescues herself) from the evil Ganon, who means to take over the world through a mystical object called the Triforce. Meanwhile, the video game franchise has flourished critically and commercially since the original Legend of Zelda was first released in 1986, all of which loosely follow that basic storyline to some extent.
Stay tuned until Shankar officially announces the series on November 16, 2018.