Cool Stuff: Pick Up Jason Edmiston's New 'Halloween' Eyes Without A Face Prints

Jason Edmiston is one of the most renowned pop culture artists working today thanks to his famous Eyes Without a Face series of paintings and prints that focus in on the eyes of various characters from film, television, video games and more. Some of his most coveted work has been created in honor of the original Halloween, and now he's released two new prints in his ongoing series that pay tribute to the new Halloween that has won the box office two weekends in a row. And the good news is they won't be anywhere near as hard to get as Jason Edmiston's work usually is.
Check out the new Jason Edmiston Halloween prints below.
New Jason Edmiston Halloween Prints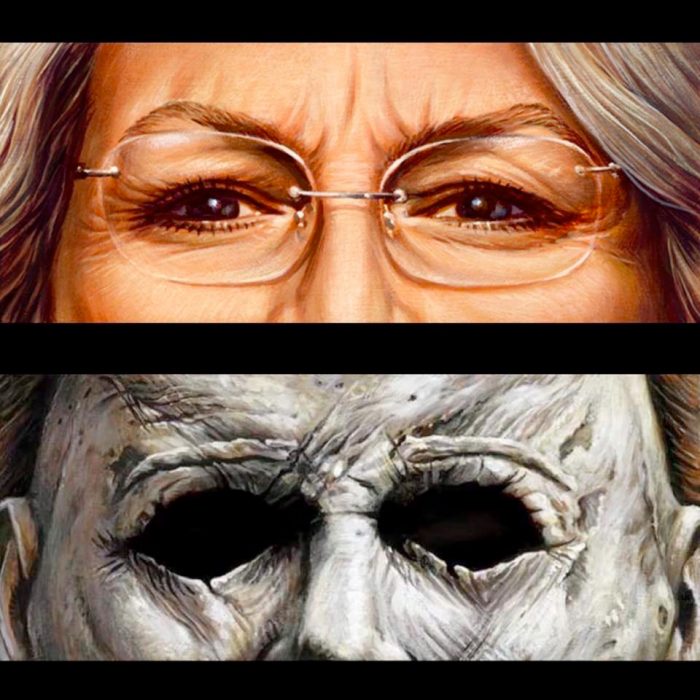 Jason Edmiston revealed the new prints through all of his social media channels, and they went on sale Monday, October 29. The good news is that you didn't miss out on them yet. These two prints of an older Laurie Strode and a worn out Michael Myers mask are timed editions that will be available for purchase through 11:59pm ET on October 31 from Jason Edmiston's website.
The two new Jason Edmiston Halloween prints are 9x5 inch giclee prints with archival inks on acid-free paper. It'll cost you $40 for the two prints, and however many are ordered during that time is how big the edition size will be. Since this is a set, each of your prints will have matching edition numbers.
These make perfect companion pieces to the previous Jason Edmiston prints for the original Halloween featuring the eyes of young Laurie Strode, the original Michael Myers mask, the bespectacled ghost eyes of Michael Myers, and the clown mask eyes of young Michael Myers.