Daily Podcast: Avatar 4 & 5, Boba Fett, Avengers 4, Twilight Zone, And More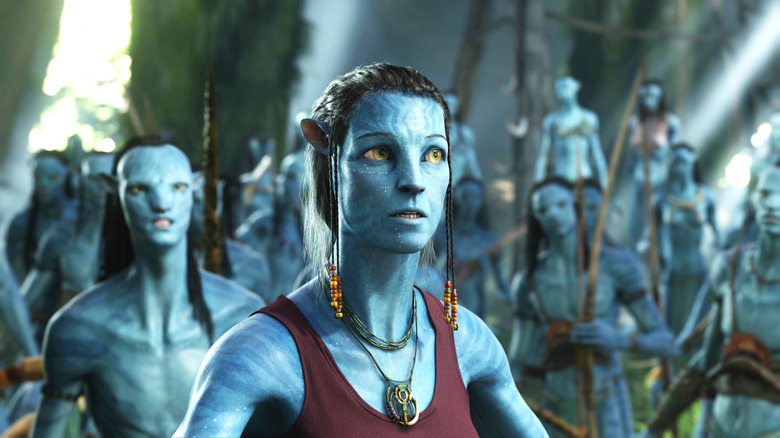 On the October 29, 2018 episode of /Film Daily, /Film senior writer Ben Pearson is joined by /Film writers Hoai-Tran Bui and Chris Evangelista to talk about the latest film and TV news, including Halloween, the abandoned Boba Fett movie, Avatar sequels, Trial of the Chicago 7, King of the Jungle, another Thai cave rescue movie, and casting for the Twilight Zone reboot. In the Spoiler Room, we'll talk about Avengers 4's surprising returning cast members.You can subscribe to /Film Daily on iTunes, Google Play, Overcast, Spotify and all the popular podcast apps (here is the RSS URL if you need it).
In The News:
'Halloween' on Track to Become Biggest R-Rated Horror Hit After 'It', 'A Star is Born' Rises Over 'Venom'
'Avatar 4' and '5' Already Filming, Loses Papyrus Font, Sigourney Weaver Talks About Shooting Underwater
In the Spoiler Room:
All the other stuff you need to know:
You can find more about all the stories we mentioned on today's show at slashfilm.com, and linked inside the show notes.
/Film Daily is published every weekday, bringing you the most exciting news from the world of movies and television as well as deeper dives into the great features from slashfilm.com.
You can subscribe to /Film Daily on
iTunes
,
Google Play
,
Overcast
,
Spotify
and all the popular podcast apps (
RSS
).
Send your feedback, questions, comments and concerns to us at
peter@slashfilm.com
. Please leave your name and general geographic location in case we mention the e-mail on the air.
Please rate and review the podcast on iTunes, tell your friends and spread the word!
Thanks to Sam Hume for our logo.