'Avengers 4' Will Bring Another Unexpected Marvel Cinematic Universe Character Back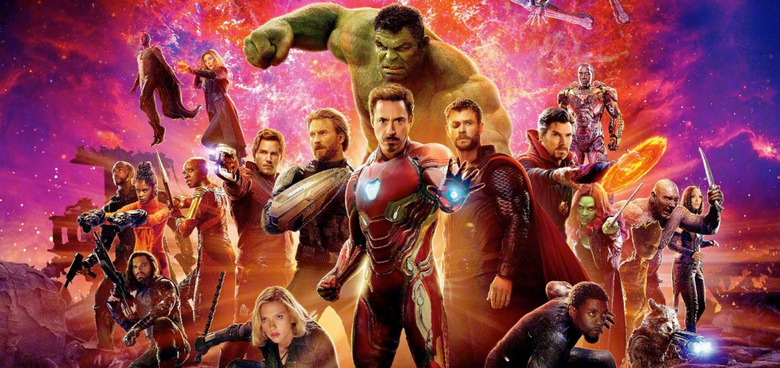 We haven't even seen the first trailer for Avengers 4 yet, but here and there new details keep emerging that give us an idea of just how large in scope the conclusion of this era of the Marvel Cinematic Universe will be.
Last week, word that a certain Captain America character would make an appearance in Avengers 4 was brought to light thanks to the stars who plays them making the confirmation. Now one of the executive producers of Avengers 4 has revealed that a character from another franchise will also have some kind of role in the highly anticipated Marvel sequel. Keep reading below, but beware of spoilers.
SuperBroMovies (via CBM) has learned that Avengers 4 executive producer Michael Grillo nonchalantly confirmed the appearance of a long-gone Doctor Strange character. While appearing at the Austin Film Festival, Grillo was talking about the crazy shooting schedule for Avengers 4 (thanks to the massive ensemble cast), and he said, "When we got Tilda Swinton, she was just a 1-day availability."
Tilda Swinton played Stephen Strange's mentor The Ancient One in Doctor Strange. However, in that film, she was killed by the villainous sorcerer Kaecillus (Mads Mikkelsen). The Ancient One was stabbed by one of Kaecillus magical weapons and thrown back to Earth. While Stephen Strange and Christine Palmer (Rachel McAdams) tried to save The Ancient One, she died, but not before having one final astral projected talk with Strange, giving him the motivation he needed to stop Kaecillus and his plans to summon Dormammu to Earth.
The return of The Ancient One is surprising, but also not surprising at all. After all, Frank Grillo (who isn't related to Michael Grillo, as far as we can tell) revealed that his character Crossbones was coming back in a flashback of some kind. So any character from the past of the Marvel Cinematic Universe has the potential to return, even if they're dead. The question is whether these are flashbacks that won't have any impact on the future or flashbacks that involve time travel of some sort as The Avengers try to undo what Thanos has done in Infinity War.
As of now we don't know what role The Ancient One will play in Avengers 4, but considering her extensive knowledge of the Dark Dimension, mystical arts and the Infinity Stones, she could prove to be an integral part of the film, even if it's only a brief appearance. Will any other Doctor Strange characters appear? Anything is possible.
Avengers 4 arrives in theaters May 3, 2019.