Now There's A New 'Emma' Adaptation On The Way With 'Split' Star Anya Taylor-Joy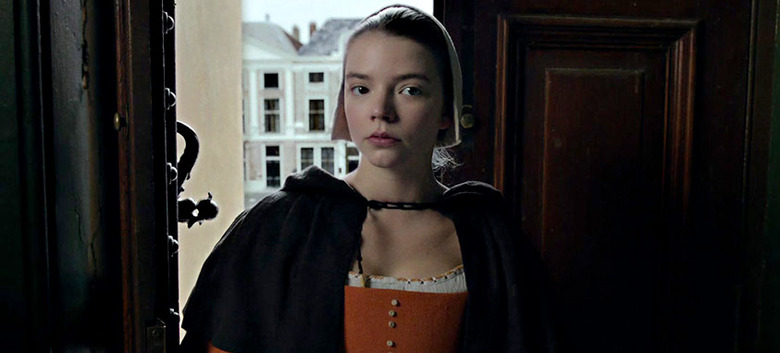 If you're not a classic literature fan, then you may not be familiar with Emma, a novel written by Jane Austen. The book was adapted into a film of the same name starring Gwyneth Paltrow in 1996, however, the year before it was adapted in a much different fashion in the form of the generation-defining high school comedy Clueless. Funnily enough, Clueless was just announced to be getting a remake, and now another new Emma adaptation is in the works too.
The Hollywood Reporter has word on the new Emma adaptation, which will put The Witch and Split star Anya Taylor-Joy in the lead role. It's almost a rite of passage for actors and actresses to star in adaptations of William Shakespeare and Jane Austen's work, as a way of proving their mettle as an actor.
The new Emma adaptation is set up at Working Title with music video director Autumn de Wilde set to make her feature directorial debut behind the camera. As for the script, that will be provided by author Eleanor Catton, write of award-winning books such as The Rehearsal and The Luminaries.
For those unfamiliar with Jane Austen's Emma, the story hails from 1815 and follows Emma Woodhouse, a young lady who fancies herself a matchmaker and tries to meddle with romance between those in her social circle. It's one of those classic tales described as a comedy of manners which takes a satirical approach to society, especially those in the upper class. If you need more evidence, just see how Clueless took the concept and updated it for the '90s.
What's not clear is whether this will be a more traditional period approach to Emma or if it will be a contemporary adaptation that takes the story to another time period like Clueless. After all, Autumn de Wilde is a music video director who has worked with the likes of Death Cab for Cutie, Beck and Rilo Kiley, so she could easily bring modern sensibilities to the tale. Perhaps we could see something akin to Marie Antoinette, a period story with a contemporary touch. We'll have to wait and see.