Alexander Skarsgård Joins Legendary's MonsterVerse Playing A Human Man In 'Godzilla Vs. Kong'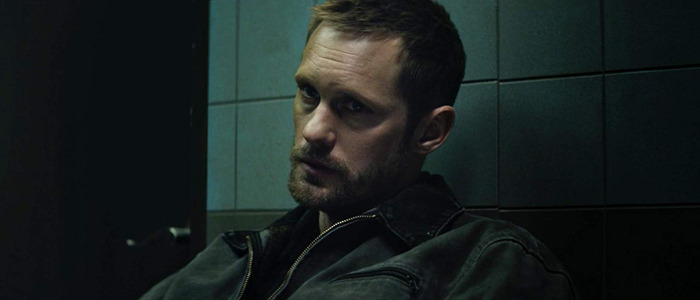 Alexander Skarsgård (Big Little Lies) is the latest actor to enlist in Legendary and Warner Bros.' Godzilla vs. Kong, joining Millie Bobby Brown (Stranger Things), Demian Bechir (The Hateful Eight), Brian Tyree Henry (Atlanta), and Julian Dennison (Deadpool 2) in the cast. Read more about the upcoming MonsterVerse movie below.Variety brings word about Skarsgård's new acting gig, and although details are scarce about the plot, the outlet says he's "expected to play the leader of a military unit."
As the name implies, Godzilla vs. Kong will feature a fight between the two title creatures, both of whom have been the subject of recent solo movies in a cinematic universe that Legendary refers to as the "MonsterVerse." That universe kicked off with Gareth Edwards' Godzilla in 2014, a movie with some beautiful visuals but laughable human characters, and was followed by last year's Kong: Skull Island, Jordan Vogt-Roberts' period piece that cared much more about its human cast and was better off because of it. The third entry in the MonsterVerse, Godzilla: King of the Monsters, debuted a gorgeous trailer at this year's San Diego Comic-Con; that film hits theaters on May 31, 2019.
Skarsgård is a fine addition to this world, and at this point he can play a military leader in his sleep. (He's done it several times already in projects like Generation Kill and Battleship.) I'll admit that I unfairly dismissed him because of his role in True Blood, but in recent years, he's proven me wrong multiple times over: he's a solid, reliable actor who isn't afraid to dig into uncomfortable material and has a surprisingly big range. In the last few years alone, he's appeared in projects as varied as The Diary of a Teenage Girl, War on Everyone, The Legend of Tarzan, Big Little Lies, Mute, Hold the Dark, and The Little Drummer Girl. (We won't hold Tarzan against him.)
Adam Wingard (You're Next, The Guest) directs Godzilla vs. Kong, which stomps into theaters on May 22, 2020.