John Cho, Rebecca Hall, And Daniel Dae Kim Lead The 'Mirai' English Voice Cast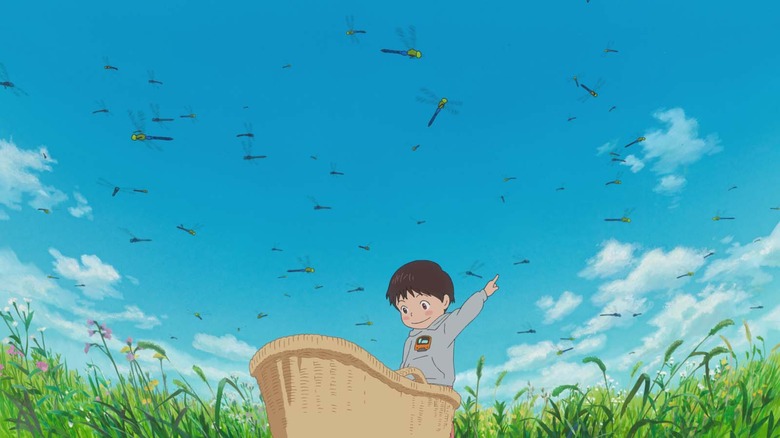 GKIDS has landed a talented set of actors for the Mirai English voice cast. The latest Mamoru Hosoda (The Girl Who Leapt Through Time, Summer Wars) film, Mirai is a critically acclaimed surreal family drama that has already made waves at the Cannes Film Festival and the Japanese box office. Now, Mirai is heading to U.S. theaters with a star-studded English voice cast lead by John Cho, Rebecca Hall, and Daniel Dae Kim.
GKIDS announced the English voice cast for Mirai, which tells the lovely story of one close-knit family, stretching out across generations. The acclaimed film will be lead by a majority Asian-American cast, with Searching star John Cho and Lost alum Daniel Dae Kim playing significant roles, while the always underrated Rebecca Hall co-stars. Here are their roles below:
John Cho – The Father
Rebecca Hall – The Mother
Daniel Dae Kim – The Great-Grandfather
There is no word yet on who will play the protagonist of the film, the 4-year-old Kun, who lashes out when his parents bring home his new baby sister. Likely it will be an unknown child voice actor, who will have to shoulder a heavy, somewhat complex role as a bratty little boy who finds himself on a wild adventure through time after he meets the future version of his younger sister, Mirai.
The best anime film this year (and a likely candidate for the fifth slot in the 2019 best animated feature Oscar) makes its highly anticipated U.S. theatrical release in New York and Los Angeles on November 30, 2018, which is the qualifying run it needs for the Oscars.
If you get the chance, please see this movie — it's a transporting treat of a film that melds family drama with magical realism, and wields its empathy on its sleeves. Luckily for those not in LA or New York, GKIDS and Fathom Events will also partner to bring Mirai nationwide for special event screenings later this year on November 29, December 5 and December 8, 2018.
Here is the official synopsis for Mirai:
When four-year-old Kun meets his new baby sister, his world is turned upside down. Named Mirai (meaning "future"), the baby quickly wins the hearts of Kun's entire family. As his mother returns to work, and his father struggles to run the household, Kun becomes increasingly jealous of baby Mirai... until one day he storms off into the garden, where he encounters strange guests from the past and future – including his sister Mirai, as a teenager. Together, Kun and teenage Mirai go on a journey through time and space, uncovering their family's incredible story. But why did Mirai come from the future?