'Halloween' Sequel Talks Have Begun, Confirms Danny McBride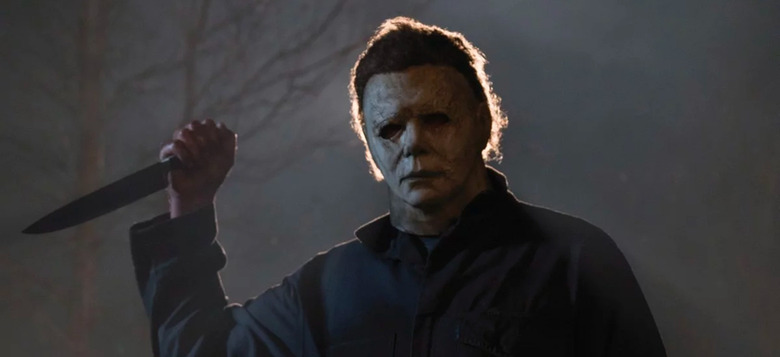 There have been rumblings of a Halloween sequel before the new Halloween even hit theaters, but the information has varied. Now, screenwriter Danny McBride has confirmed that sequel talks have definitely begun, and that he and the other writers have been asked to figure out where the franchise can go from here. More on the potential Halloween sequel below.
If you listened to our Halloween spoiler discussion on the /Film Daily podcast, you know I'm of two minds regarding a potential sequel to David Gordon Green's box office hit. On one hand, I love the franchise, and like the idea of returning to it again. On another, the end of Halloween 2018 provides a great sense of closure for Laurie Strode and her family, and making a sequel might sap the current film of some of its energy. But a sequel is inevitable, and in a new interview with Deadline, Halloween co-writer Danny McBride has confirmed he's in the process of coming up with an idea.
"We definitely have ideas of what we would do," McBride says. "[We] have thoughts and ideas of what we could possibly do. We hadn't invested a ton of time on them, but now we're being asked to figure it out. There are definitely talks on whether we will do more of them and we're just trying to see what best makes sense."
This reveal from McBride contrasts sharply with a previous rumor that Blumhouse and Universal were moving forward with another Halloween movie already, without McBride and Green involved. Perhaps that rumor was false, or perhaps the producers took one look at the box office returns over the weekend and decided they needed McBride and company back after all. I can only assume the "we" here refers to McBride, David Gordon Green and Jeff Fradley, who wrote the 2018 film together.
When McBride and Green originally pitched the idea for the new Halloween, they were considering pitching two films at once. "We were going to shoot two of them back-to-back," McBride said to EW. "Then we were like, Well, let's not get ahead of ourselves."
The question is: where does Halloween go from here? Do Laurie Strode and her daughter and granddaughter return to battle Michael Myers once again? Or does Michael go after a whole new set of characters? Or will the film try something completely different and unexpected? You never know – the Cult of Thorn might return! Hopefully we'll know more soon, and I wouldn't be surprised if Blumhouse makes an official sequel announcement before the year is over.