'Force Of The Trojans' Will Combine CG Effects With Ray Harryhausen-Style Stop-Motion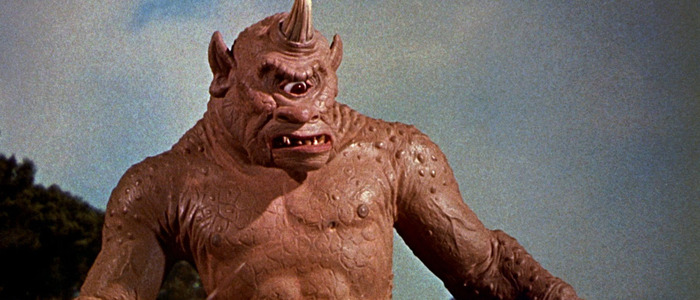 Influential visual effects artist Ray Harryhausen died in 2013, but his legacy lives on in a whole generation of filmmakers who he inspired with his jaw-dropping stop-motion effects. His work also lives on in the Harryhausen Foundation, which is responsible for protecting his collection of movie-related artifacts. Now the Foundation is teaming up with a company called Morningside Productions to produce a new Harryhausen-style adventure film in the vein of 1981's Clash of the Titans that is tentatively titled Force of the Trojans.
The original movie is based on production art and sculptures conceived by Harryhausen himself, and it will "bring together stop-motion animation with the photo-real world of CGI, marking the first time that a monster battle will mix both techniques on screen in a major motion picture." Learn more about the upcoming film below.
"Without Ray Harryhausen, there would likely have been no Star Wars." That's a direct quote from George Lucas, one of countless filmmakers who was inspired by Harryhausen's work. The artist won numerous awards over his long career and created memorably movie monsters in films like The 7th Voyage of Sinbad, Jason and the Argonauts, One Million Years B.C., Clash of the Titans, and many more. Here's a highlight reel of his work:
There's no word yet on the plot of Force of the Trojans, but the announcement came from the Harryhausen Foundation's Facebook page. The official announcement reveals that this is a legacy project which reunites many of the same elements behind Harryhausen's most famous movies. Force of the Trojans is was written by Beverley Cross (who wrote Jason and the Argonauts, Clash of the Titans, and Sinbad and the Eye of the Tiger) and the production company I mentioned earlier, Morningside Productions, is the company of the late producer Charles Schneer, who produced most of Harryhausen's films.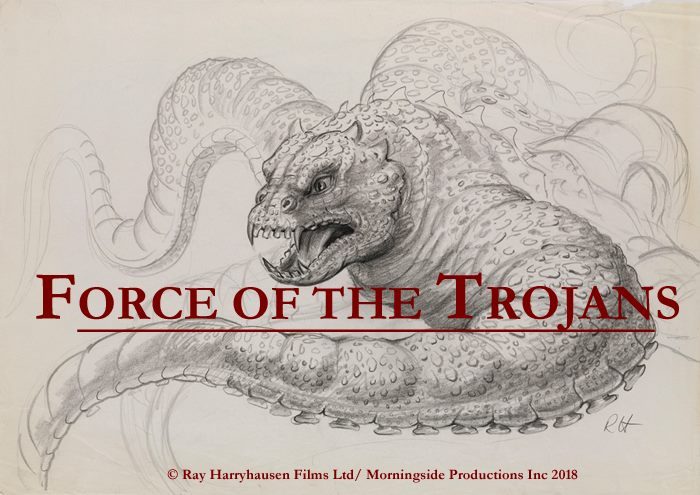 Here's an excerpt from the announcement:
Force of the Trojans will embody the spirit of the original Harryhausen films with all the fun, vibrant action, epic scope and dedication to craftsmanship that has made Ray Harryhausen's films timeless.
Unlike other revisits to the fantasy adventure genre, Force of the Trojans will bring together stop-motion animation with the photo-real world of CGI, marking the first time that a monster battle will mix both techniques on screen in a major motion picture. In homage to a bygone era, this film will bring both worlds crashing together. For the first time, we can put on screen sequences that were not possible for Ray due to the limitations of special effects photography at the time.
Stop-motion and CG effects have been mixed before in movies like Kubo and the Two Strings and this year's Early Man, but they may be right about this being the first monster battle to mix those techniques. (Though their claim about it being a "major motion picture" remains to be seen – I have a feeling this will be a smaller release than they're hoping for.)
"For every Jason and the Argonauts and Clash of the Titans, there was a few films [Harryhausen] developed that never made it onto the silver screen," Harryhausen Foundation member John Walsh said in an interview last year. "So we have scripts for different adventures, for different monster movies that we own at the Foundation, and we're in the process now of trying to get them made."
I'm very curious about this project; Cross, the writer, died in 1998, so it's not like they're trying to capitalize on Harryhausen's name by bringing in some contemporary writer to try to recapture that spirit – this could be very much like the real thing. But will general audiences care, or will attention to this movie be limited to cinephiles who already have an appreciation for Harryhausen's work? This movie is being promoted as a theatrical feature, so I suppose we'll find out soon.