'Night Of The Comet' Remake Coming From 'Southbound' Director Roxanne Benjamin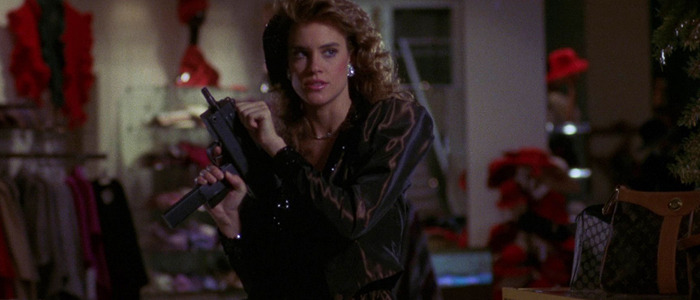 Roxanne Benjamin, one of the directors of the indie horror anthology movie Southbound and the filmmaker behind the upcoming Body at Brighton Rock, is set to direct a Night of the Comet remake for Orion Pictures. Watch the trailer for the original 1984 version and see some examples of Benjamin's previous work below.
1984's Night of the Comet, which was directed by Thom Eberhardt, has been cited by Joss Whedon as an influence on the creation of Buffy Summers in Buffy the Vampire Slayer. The story follows a group of teenagers who are shielded from the effects of a passing comet which turns some of Earth's population into dust and the rest into zombies. Catherine Mary Stuart, Kelli Maroney, and Robert Beltran play the lead roles.
Here's the trailer:
I admittedly haven't seen this film, but I understand why a remake is in the works: there's a ton of potential in that premise. This new version could end up being one of the primary examples of how Hollywood can dig up slightly more obscure older material and remake it for contemporary audiences without enraging legions of fans who consider the original to be sacrosanct.
Roxanne Benjamin is an up-and-coming voice in the world of horror cinema. She produced the V/H/S movies, wrote and directed a segment of the anthology movie Southbound, and also wrote and directed the "Don't Fall" segment of the all-female horror anthology XX:
Additionally, Benjamin wrote and directed a short this year called Final Stop, which you can watch below:
It's not immediately clear what her exact take on Night of the Comet will be, but Deadline says her version "will skew horror-sci-fi rather than comedy," so it seems like the carefree, sort of goofy Last Man on Earth vibe may be falling by the wayside here in favor of some more intense storytelling.
Benjamin, who's obviously very tapped into the horror community, wasn't pleased with Blumhouse producer Jason Blum's recent comment about Hollywood's lack of female directors (Blum subsequently apologized for his statement). Here are some tweets from Benjamin from around the time of Blum's comment:
With the consolidation of media conglomerates, it's a tough time out there for everyone in the film industry right now – but I can't even imagine how difficult it must be for a female director out there grinding every day just trying to get an opportunity to prove herself on a larger scale. Here's hoping this remake will open even more doors for her very soon.