Superhero Bits: Leaked 'Avengers 4' Photo May Confirm [SPOILER], Daredevil Season 4 Seems Likely & More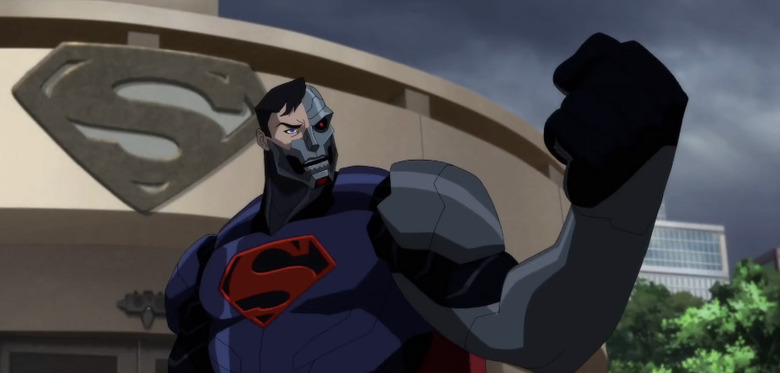 Want to make your own Venom mask out of Flex Tape and Flex Seal? What are the chances of Daredevil getting a fourth season? When does the Ant-Man attraction open in Hong Kong Disneyland? Which MCU character may see action again in Avengers 4 according to a leaked set photo and toyline preview? Could Nick Fury be getting his own series on Disney's streaming service? All that and more in this edition of Superhero Bits.
Find out how to make a glowing Venom mask using Flex Tape and Flex Seal, just in time for this Halloween.
Luke Cage star Mike Colter and showrunner Cheo Hodari Coker reacted to the cancellation of the series.
When the magical Time Seismograph goes off, DC's Legends of Tomorrow head to the Salem witch trials.
The DC Universe streaming series Titans is officially Certified Fresh on Rotten Tomatoes with an 84% now.
Oliver Queen faces another challenge in the first promo for "Crossing Lines", the next episode of Arrow.Daredevil showrunner Erik Oleson seems pretty confident that Daredevil will get renewed for season four.
Here's a new trailer for the animated DC movie Reign of the Supermen, a sequel to Death of Superman.
The Ant-Man and the Wasp: Nano Battle! attraction will open in Hong Kong Disneyland in March 2019.
PAGE 2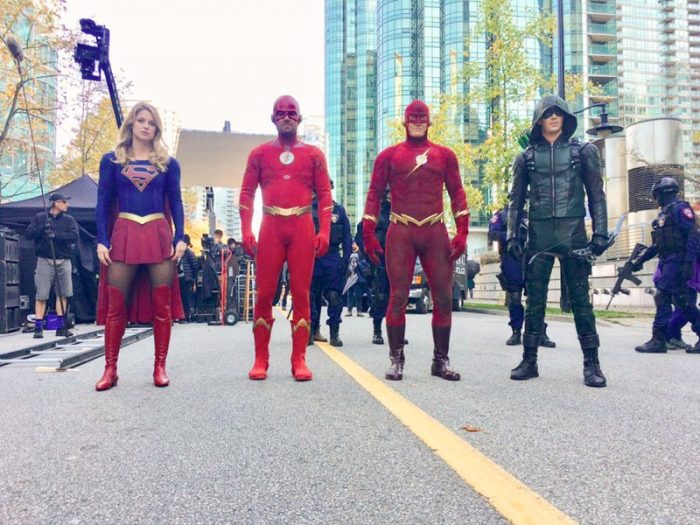 Stephen Amell shared a photo from the Elseworlds set featuring John Wesley Shipp dressed as The Flash.A leaked image of Avengers 4 action figures and a photo from the set indicates [SPOILER] may see some action.
Vanity Fair took the time to map every moment in the Marvel Cinematic Universe taking place in New York.
A new rumor indicates that Nick Fury may also be getting his own series on Disney's new streaming service.
Concept artist Jackson Sze shared this alternate design of Janet van Dyne with a quantum staff of some kind.
An Easter egg in the third season of Daredevil includes a poster at a gym advertising a "Parker vs. Morales" fight.
Raven travels to the convent where she was raised to get answers about her past in the next Titans episode.
Find out whether you should buy the new LEGO DC Super-Villains video game for your respective console.
PAGE 3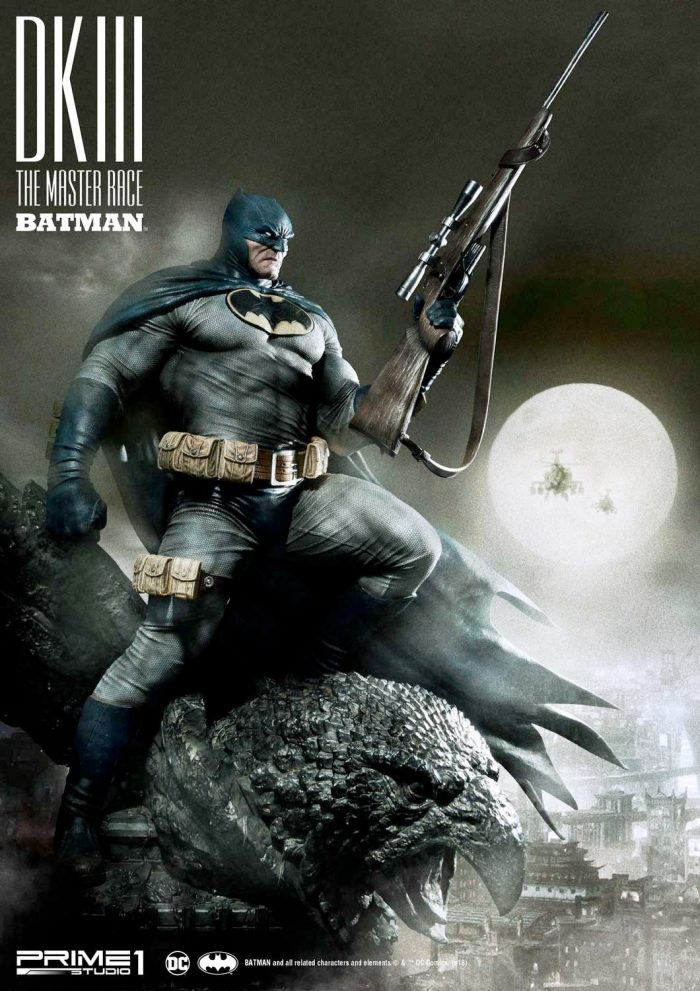 Batman gets yet another statue, this time inspired by the The Dark Knight III: The Master Race comic.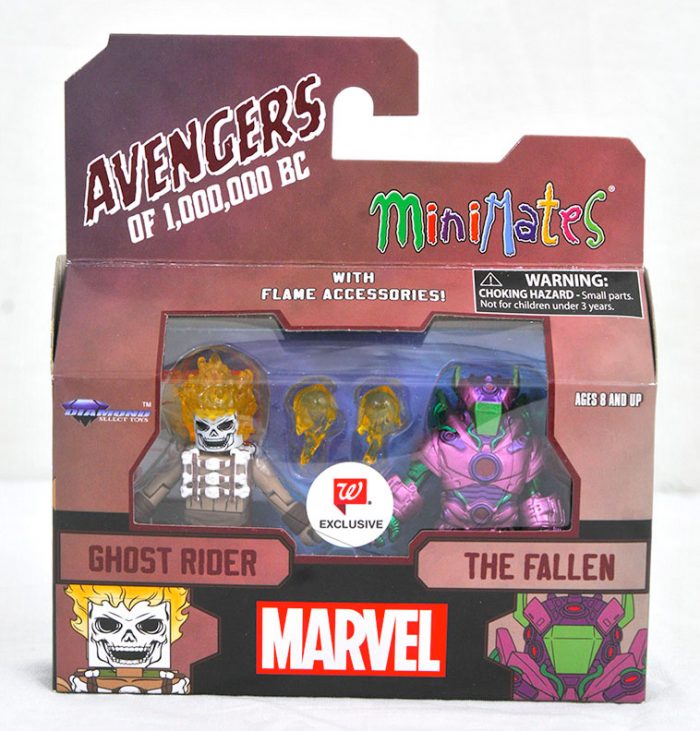 The new line of Minimates of the Avengers 1,000,000 BC from Diamond Select Toys are at Walgreens now.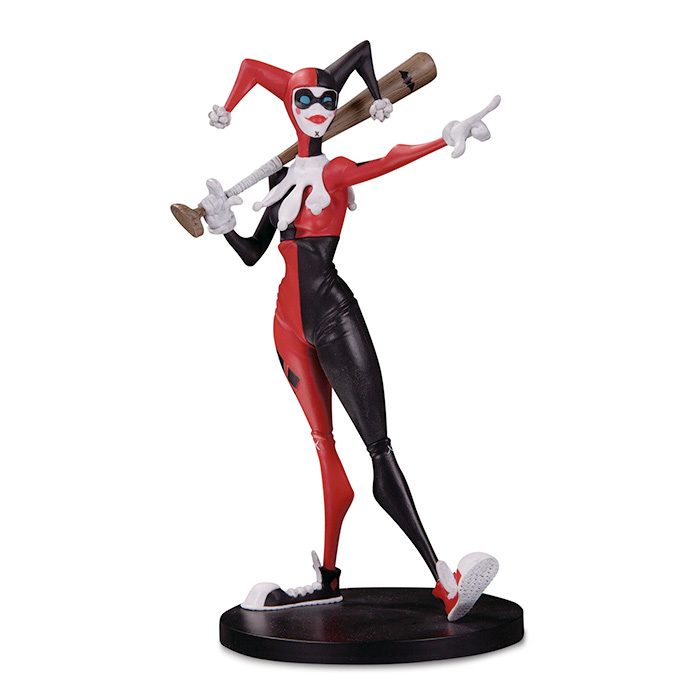 Harley Quinn gets her own statue modeled after HaiNaNu "Nooligan" Saulque's design of the character.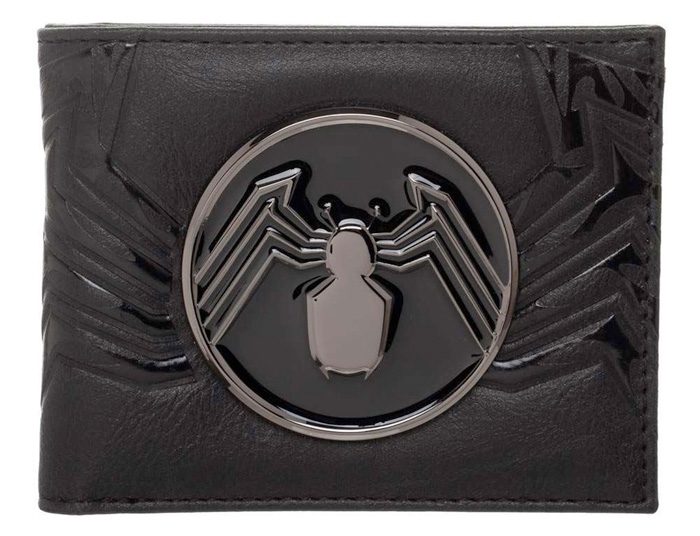 A symbiote style Venom symbol resides on this new bifold wallet, because even symbiotes need money to eat.
Read the previous edition of Superhero Bits right here.