'Tidelands' Season 1 Trailer: Maybe There's A Siren In The Water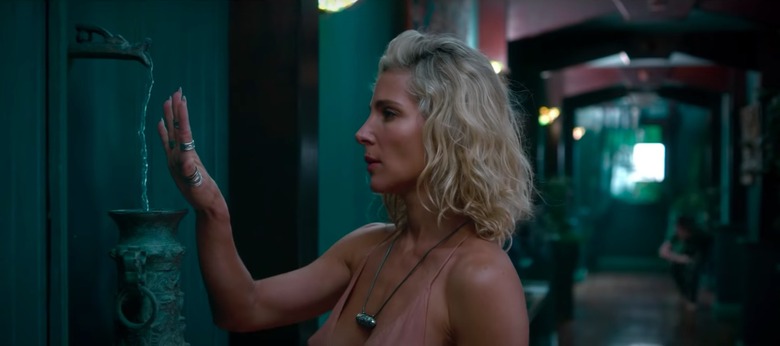 Netflix is heading down under for its first Australian original series, Tidelands. The supernatural crime drama offers a dark twist on the mermaid, though you probably won't hear anyone speak that word in the first Tidelands season 1 trailer.
Tidelands Season 1 Trailer
"This place isn't normal."
You won't find your usual small town drama in Tidelands, which stars the criminally underused Fast and Furious star Elsa Pataky. Pataky is one of a group of inhumanly beautiful and dangerous "Tidelanders" — creatures that are half-Siren and half-human. Tidelands follows ex-con Cal McTeer (Charlotte Best) who must uncover these town's secrets while investigating the strange "Tidelanders."
But the first haunting Tidelands trailer won't reveal many details about the plot, instead painting a picture of a small fishing village in Orphelin Bay with deeply held secrets. There are creepy children, car chases, and a woman who can control water. It's all very confusing, but it's an intriguing first look at a series that kind of plays like a dark version of the Australian teen fantasy series, H2O: Just Add Water.
Tidelands also stars Aaron Jakubenko (Spartacus: War of the Damned) and Peter O'Brien (X-Men Origins: Wolverine).
Here is the official synopsis for Tidelands:
The drama follows a former criminal as she returns home to the small fishing village of Orphelin Bay. When the body of a local fisherman washes ashore, she must uncover the town's secrets while investigating its strange inhabitants, a group of dangerous half-Sirens, half-humans called "Tidelanders."
Tidelands premieres on Netflix on December 14, 2018.