Cool Stuff: FYE Exclusive 'Rugrats' Reptar Bar Gets New And Improved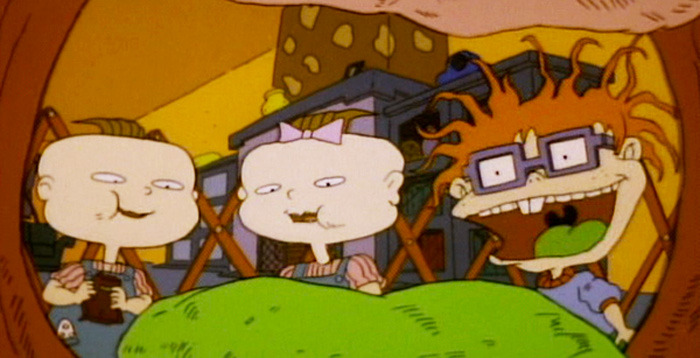 Last year, the pop culture fanatics at FYE made the dreams of Rugrats fans come true by releasing a real life Reptar chocolate bar filled with green frosting. It was a fun way to cash in on the nostalgia for the fan favorite Nicktoon of children of the '90s, but it sounds like they may have heard the cries of some fans who were hoping for a more authentic recreation of the cartoon treat.
FYE is releasing a new and improved Reptar bar that is actually in the shape of the Godzilla rip-off that Tommy Pickles and his friends were so obsessed with on Rugrats. And the good news is that the candy concoction is still filled with frosting that turns your tongue green. Find out how and when to get it below.
New FYE Reptar Bar
Now the only downside is that the Reptar bar doesn't come inside of a wrapper that looks like Reptar himself, but we'll take what we can get. The taste of the Reptar bar may actually be improved too. While the initial Reptar bars were milk chocolate with frosting inside, you'll notice that these new Reptar bars are actually caramel milk chocolate with peanut crunch.
Plus, these Reptar bars are "deluxe" candy bars, which appear to be much bigger than your average candy bar. The price indicates as much too since they're $17.99 each, with two different holiday-themed packaging options. They're available for pre-order right now and will start shipping and appearing in stores on October 26.
Meanwhile, if you just want a different version of the old Reptar bar, this Reptar on Ice version should suffice: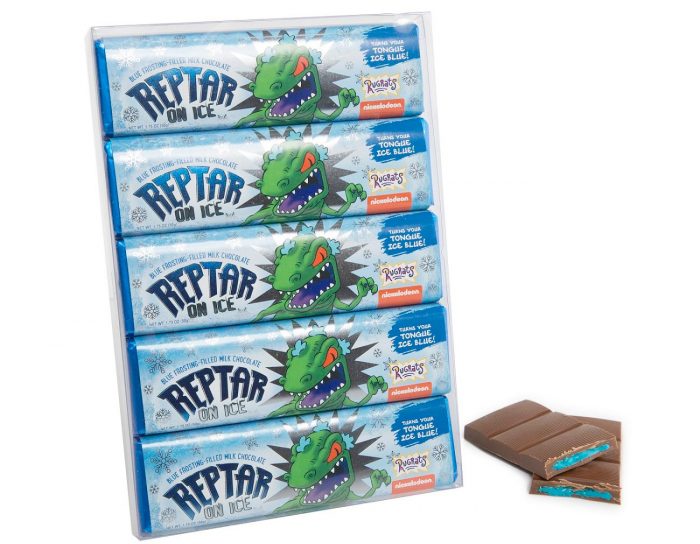 Those are available online by the box or individually in FYE stores around the country.