Cool Stuff: 'Terminator 2' T-800 Endoskeleton Arm And CPU Prop Replicas Must Be Destroyed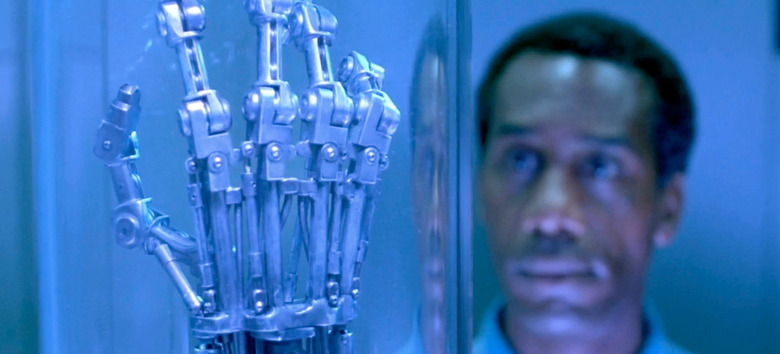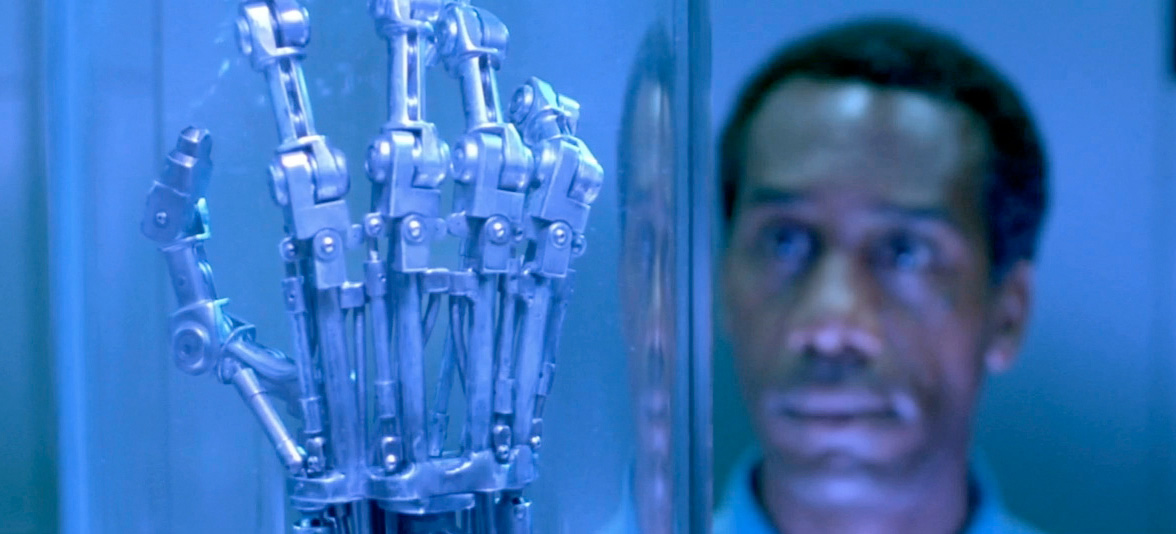 Even though the end of the world was directly linked to the T-800 endoskeleton arm and CPU in the hands of Cyberdyne Systems, the folks at Sideshow Collectibles and Blitzway have teamed up to offer these two items as prop replicas from Terminator 2: Judgment Day.
Check out the Terminator 2 arm prop and CPU chip display below.
Terminator 2 Arm Prop and CPU Chip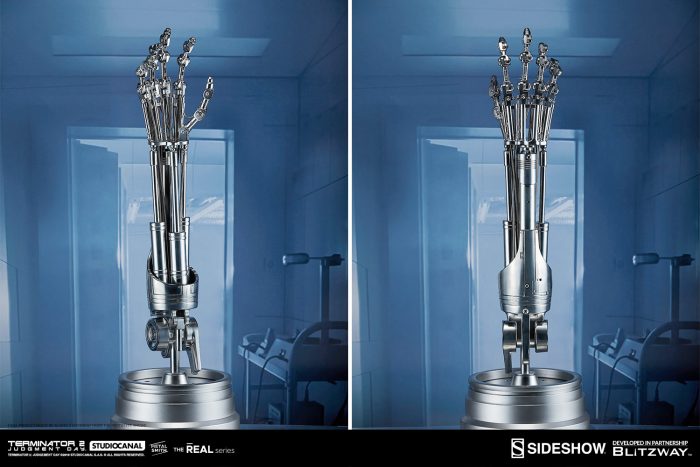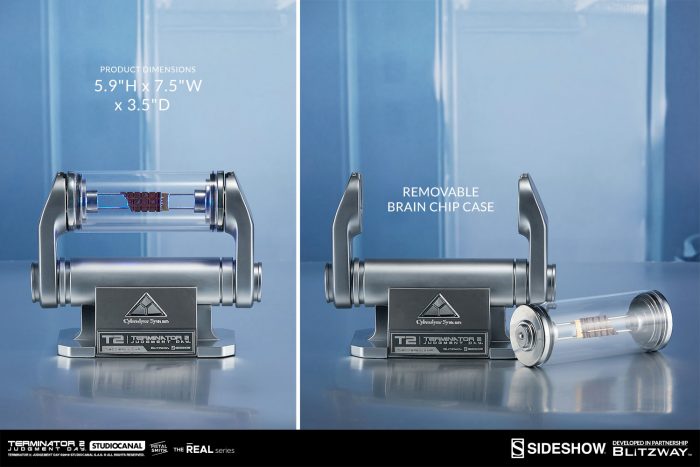 This is one of the most impressive prop replica items we've seen offered. First of all, these two items come together as a set, which is absolutely perfect. Secondly, the endoskeleton arm has movable joints in the hand that are controlled by a motor and adapter. Meanwhile, the CPU comes with an awesome display case and the prop itself has two LED light-up features activated by a remote control.
Now here's the bad news: this Terminator 2 arm prop and CPU set will cost you $1,450, and it's only limited to 1991 pieces. The good news is that there's a payment plan available so you can slowly pay off the collectible set until it's released in April 2019 and May 2019. You can pre-order it right now over at the Sideshow Collectibles website.
Here's the full press release with all the details you need to know:
"The future is not set.  There is no fate but what we make for ourselves."  -John Connor
Sideshow, in partnership with Blitzway, is proud to introduce the Terminator 2: Judgment Day T-800 Endoskeleton Arm & Brain Chip Life-Size Collectible Set!  This collectible set is the second addition to Blitzway's "The Real" series.
The Endoskeleton Arm and Brain Chip bring to life the ultimate symbol of the monstrous killing machines created by Skynet. Blitzway challenged themselves to recreate this incredible technology in a unique and surreal life-size replica set, which any fan would be proud to have in their home collection.
The T-800 Endoskeleton Arm & Brain Chip Life-Size Collectible Set captures the elaborate appearance and internal structure of the T-800 Endoskeleton Arm and Brain Chip as they appeared in Terminator 2: Judgment Day. The Endoskeleton Arm is realistically detailed, brought to life with vivid machine movements and sounds from the film.
The Endoskeleton Brain Chip is the operating system behind these monstrous killing machines, reimagined here in a collectible format that features LED light-up functions and a Cyberdyne Systems display stand. This collectible set has been designed so that the machines are interlocked, with the Endoskeleton Brain Chip stand controlling the Arm's movement functions.
Bring "The Real" to your collection and add the T-800 Endoskeleton Arm & Brain Chip Life-Size Collectible Set to your army of Terminator collectibles today!
A highly detailed likeness of Endoskeleton Arm from Terminator 2
A highly detailed likeness of T-800 Brain Chip from Terminator 2
Most components are made of alloy
Realistically designed Endoskeleton Arm movement
Precise and highly detailed frame and equipment
Strong and heavy material
Exquisitely designed bases and clear cases
Moving arm with 6 servomotors
Endoskeleton Arm powered by an adapter
Brain Chip remote control operates movements
Two (2) LED light-up functions on the Brain Chip
Removable Brain Chip case
Arm Dimensions: 28.34? H (719.84mm) x 9.44? W (239.78mm) x 9.84? L (249.94mm)
Brain Chip Dimensions: 5.90? H (149.86mm) x 7.48? W (189.99mm) x 3.54? L (89.92mm)*