'Star Trek' TV Shows Will Have Distinct Tones, Be Spread Out To Avoid Franchise Fatigue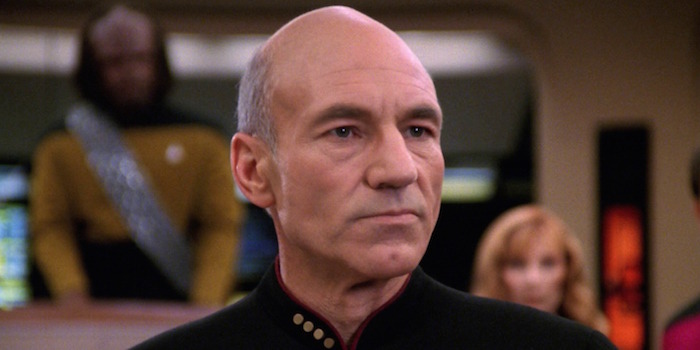 CBS All Access plans to boldly expand its roster of Star Trek TV shows...but not too quickly.
A new report says that the network doesn't want to make the mistake of having fans become oversaturated with new Star Trek content. So instead of having a new season of a Star Trek show airing year round, the various series will be spread out a little to keep interest high. Plus, each of the new shows is intended to have its own "tonal vision", which will draw distinct lines around the types of Trek series All Access will produce. Read more about the network's plan below.
This summer, we learned that Trekkies are about to see a lot more than just a new season of Star Trek: Discovery. Executive producer Alex Kurtzman, who is showrunning Discovery and previously co-wrote screenplays for J.J. Abrams' Star Trek and Star Trek Into Darkness, is developing "new series, mini-series and other content opportunities, including animation." One of those projects is called Star Trek: Short Treks, a series of short films set in the Discovery universe that will air one per month from now until January, when the show returns for season 2. Oh yeah – and then there's the fact that Patrick Freaking Stewart is coming back to reprise his role as Jean-Luc Picard in a new live-action show.
New Shows, New Tones
Speaking with TrekMovie, executive producer Heather Kadin explained the general approach to all of this new content:
I think the one thing we can say which is more general is that it's been a real conscious effort that every project we do have its own voice and occupy its own space. I don't mean its own space in canon, I mean its own tonal vision. Because you shouldn't tune in to Discovery and wonder if you flipped the channel, that it was Picard. They should feel different, they should have different messages coming from different people.
Kurtzman agreed, telling the site that "as viewers, we want to make sure you're getting a different experience every time you watch a different Trek show."
Learning From Disney's Mistakes
With all of these shows on the horizon, you might assume that as soon as one show wrapped up, CBS All Access would want a season of a different Trek show to premiere quickly to keep things going. The president of CBS TV Studios said this past summer that "there should be a Star Trek something on all the time." But it sounds like All Access may have learned an important lesson since then from their rivals over at Disney.
TrekMovie asked Kadin about the possibility of that year-round plan, and she responded, "It'll never be that clean, because also I think we want people to be excited for it to come, and not burning out." That "always leave 'em wanting more" approach sounds like the smart way to go, especially with Disney CEO Bob Iger recently admitting that Disney made "a little too much, too fast" in terms of Star Wars content since they acquired Lucasfilm. "You have a good meal and then decide to take a walk before you have your dessert," Kurtzman said.
A writers' room is already in place for the new Jean-Luc Picard show, so it's expected that one will be next out of the gate for CBS All Access. But Kurtzman also told TrekMovie that "you'll be hearing a lot about [our plans] very soon", so stay tuned for more specifics about the next phase in Star Trek franchise history.