Watch A Rare, Revealing One-Hour 'Empire Strikes Back' Documentary From 1980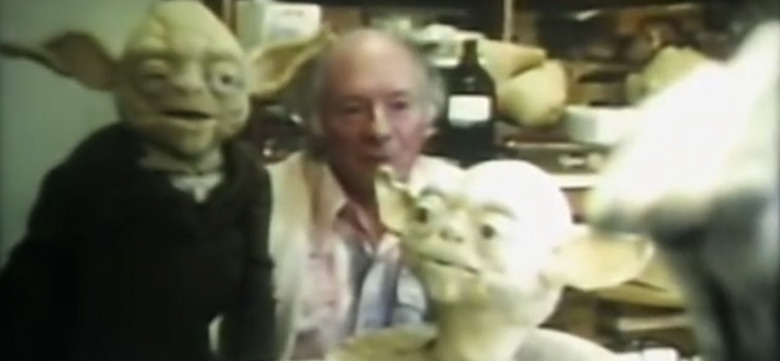 There have been plenty of featurettes and retrospective documentaries recalling the making of the original Star Wars trilogy, especially in recent years. However, getting a glimpse from behind-the-scenes of the original movies as they were being made is a rare gift. But someone recently found a rare hour-long Empire Strikes Back documentary from 1980 and uploaded it for us all to enjoy.
Watch the Empire Strikes Back documentary below!
Michel Parbot's Empire Strikes Back Documentary
Directed by Michel Parbot for Sygma Television, this fascinating documentary digs deep into the making of The Empire Strikes Back like an extensive special feature from a home video release.
The documentary comes to us thanks to Adywan (via Nerdist) who is already know in the Star Wars community for created the fan edit Star Wars Revisited, a preferred alternative to the Special Editions released in 1997 and changed even further in recent years. Apparently, he got ahold of a DVD copy of the documentary that a man in France made after winning a reel copy of the film at an auction. This is the first time a wide audience has seen this documentary since it first aired back in 1980.
There are great interviews with Mark Hamill, Carrie Fisher and Harrison Ford, but it's the discussions with director Irvin Kershner and Gary Kurtz that really make this a wonderful find. Kershner himself says several times that this isn't a science fiction movie, but a fairytale.
Some fans might be disappointed that George Lucas isn't around much here, but there are plenty of other options available if you want to hear George Lucas say the same things he always does about the making of Star Wars.
Besides that, the B-roll footage of production and the sets themselves are something special to behold as they spend a lot of time on shooting scenes on Hoth, creating Yoda, and also sequences on Cloud City. Rarely are film sets like this built anymore, with so much detail surrounding the cast and crew. Plus, there's not a blue/green screen in sight on most of these sets to extend the environment. That makes what the crew of Star Wars accomplished that much more impressive.
Presumably. this was something that aired after the movie had hit theaters. If not, they're being pretty nonchalant about spoilers for the movie throughout, something that would have undoubtedly put fans in a rage today.
It's really a shame that these kind of productions weren't more carefully preserved so audiences could later enjoy them the way we are now. But no one could have predicted that audiences would spend their days rewatching old programming day after day, and no one would have guessed that decades later people would still be obsessed with this film.