TV Bits: 'Transparent', 'Rick And Morty', 'Riverdale', 'Happy!', 'The Witcher', And More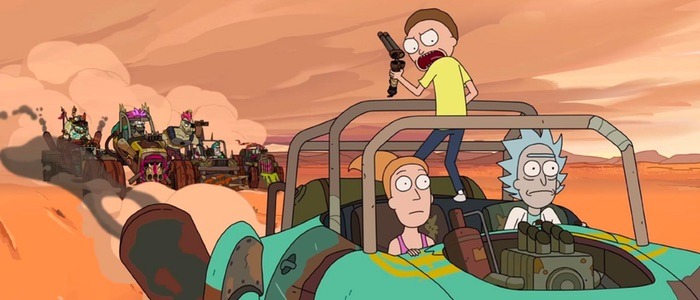 In this edition of TV Bits:
Netflix's The Witcher has cast a batch of new actors to join star Henry Cavill
Jim Carrey's Showtime series Kidding has been picked up for season 2
Transparent is getting a musical episode in season 5
Rick and Morty's soundtrack is tearing up the charts
Learn about The Jim Henson Company's new dinosaur show Knights of Panterra
And more!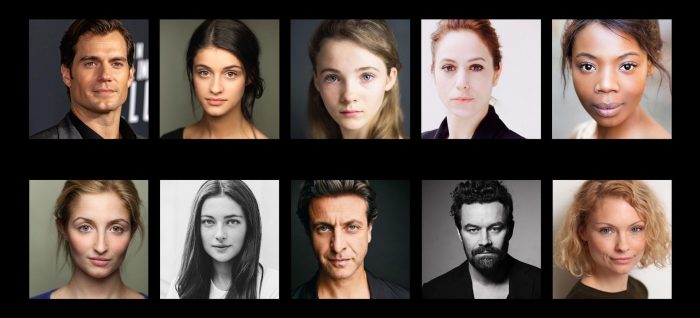 Netflix has announced a whole slew of cast members for its anticipated adaptation of The Witcher, which stars Henry Cavill as a monster hunter named Geralt. Settle in, because this is going to get nerdy:
The pivotal role of Ciri, Princess of Cintra, will be played by Freya Allan (The War of the Worlds, Into The Badlands). Other characters from the court at Cintra include Queen Calanthe (Jodhi May, Game of Thrones, Genius), and her husband, the knight Eist (Björn Hlynur Haraldsson, Fortitude), along with the druid Mousesack (Adam Levy, Knightfall, Snatch).
The sorceress Yennefer will be played by Anya Chalotra (The ABC Murders, Wanderlust). Leading the magical academy at Aretuza is Tissaia (MyAnna Buring, Ripper Street, Kill List), and Yennefer is joined by other novice sorcerers Fringilla (Mimi Ndiweni, Black Earth Rising), Sabrina (Therica Wilson-Read, Profile). Also joining the cast is Millie Brady (The Last Kingdom, Teen Spirit) as the outcast Princess Renfri.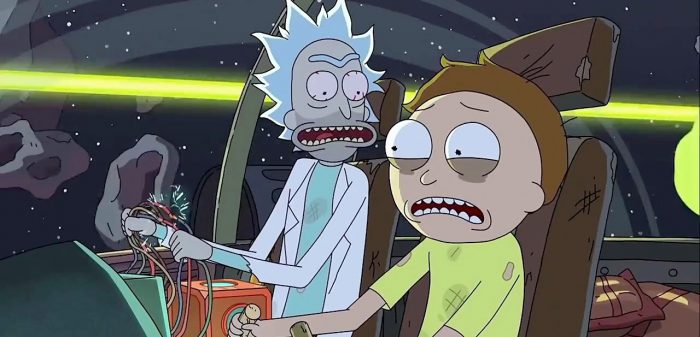 The official soundtrack for the animated series Rick and Morty was released last month, and it looks like the show's veracious fanbase is almost equally excited about its music as they are about the show's humor. According to Uproxx:
For the week ending October 5, the album debuted at the top of the Billboard Vinyl chart. It had success beyond that, too: It also debuted at No. 2 on the Soundtrack chart, at No. 4 on the Indie Album chart, at No. 19 on the Top Internet chart, at No. 22 on the Top Albums chart, and at No. 27 on the Top Digital chart.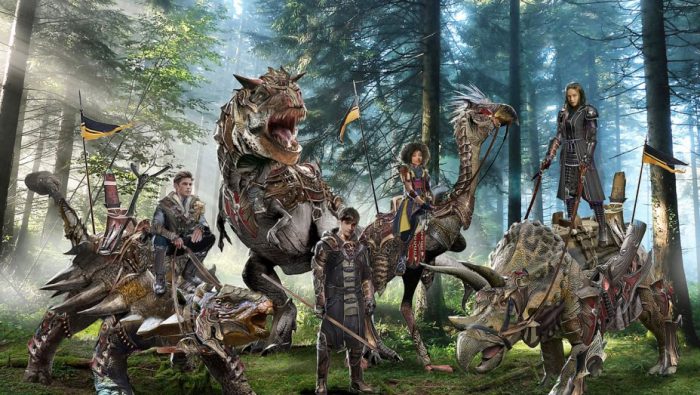 The Jim Henson Company is developing a new show called Knights of Panterra. It's not a heavy metal-inspired period piece, but instead a kids show based on Jeff Norton's Dino Knights children's book series. The Hollywood Reporter says the series is set in a fantasy world in which dinosaurs never went extinct, and follows "four ill-equipped teens facing impossible odds combine their unique skills to become freedom fighters and save their kingdom from ruthless invaders."
The premise is so familiar that if this were an animated show, I would have forgotten about it by the time I finished typing this sentence. But since it's live-action and The Jim Henson Company is going to be creating puppet dinosaurs, I think it actually has a chance to become something memorable.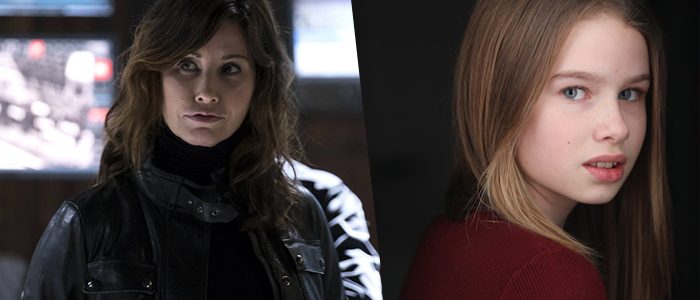 At New York Comic Con, it was revealed that Gina Gershon (Bound, Brooklyn Nine-Nine) and Trinity Likins (Christmas in the Air) have been cast in the recurring roles of Jughead's mom and sister, respectively, in the new season of The CW series Riverdale.
Gina Gershon plays Jughead's mother, Gladys Jones, a "businesswoman" who runs the salvage yard (chop shop) that doubles as a Serpent compound, and the Serpents all snap to attention when she gives them an order. A Serpent with a GED, she acts as Fagin to a crew of teenaged car parts thieves.
Trinity Likins is set for the role of Jughead's sister, Jellybean "JB" Jones. She is wise beyond her years, and her favorite bands are Pink Floyd and Black Sabbath. Jellybean lives with her biker mom in Toledo where they run scams to make ends meet. And like mother like daughter: Jellybean — who goes by JB now — is quite the little con artist herself.
The two will make their first appearance on the show on the episode that airs on December 12, 2018.
This first-look trailer/featurette for season 2 of the Syfy series Happy! is the first time I'm really wrapping my head around the fact that this is a show that exists, and I just have to say...WTF is this thing? This looks totally insane, almost like something Nicolas Cage would star in.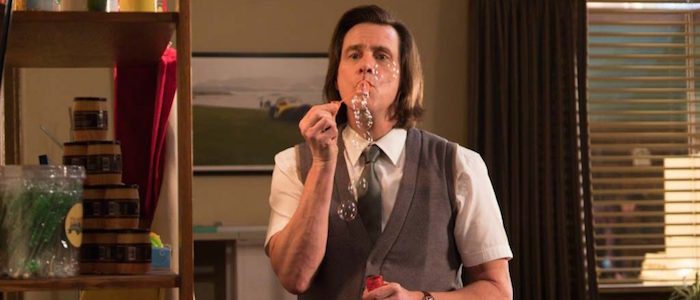 Showtime has renewed the comedy series Kidding for season 2, giving star Jim Carrey at least ten more episodes of his first series regular role in more than 20 years. Here's a statement from the network's president of programming about the renewal:
"Kidding has established itself as one of the most endearing and inventive shows on television. I feel like I have been watching Mr. Pickles my whole life, and I look forward to being entranced by his unique blend of hilarity and heartbreak in season two."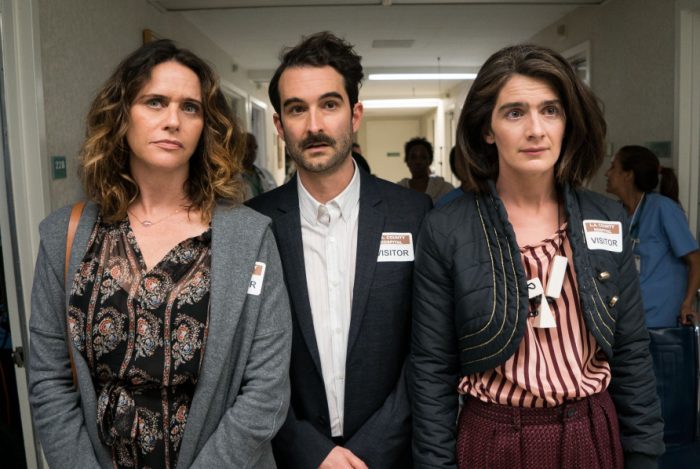 Transparent is closing out with a song and dance. The fifth and final season of the Amazon dramedy (which no longer stars Jeffrey Tambor) is wrapping up with a two-hour musical episode that creator Jill Solloway says "will hopefully feel like Jesus Christ Superstar mixed with La La Land mixed with Flight of the Conchords with something more Jewish thrown in."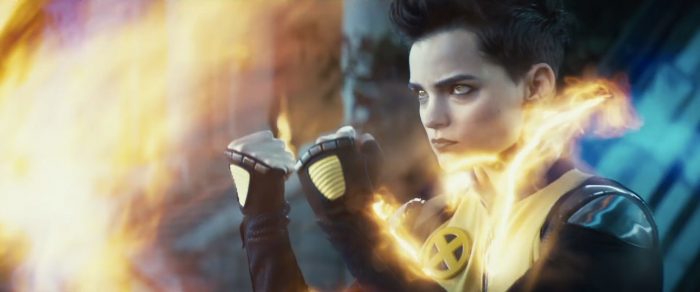 Netflix has ordered a new drama series called Trinkets, which stars Deadpool actress Brianna Hildebrand, Kiana Madeira (The Flash), and Quintessa Swindell. Based on the young adult novel, the show will follow "three teenage girls from different corners of the high school cafeteria — Elodie, the grieving misfit; Moe, the mysterious outsider; and Tabitha the imperfect picture of perfection — who find themselves in the same mandated Shoplifters Anonymous meeting, and an unlikely friendship forms. They will find strength in one another as they negotiate family issues, high school drama and the complicated dilemma of trying to fit in while longing to break out."