Mondo's 'First Man' Vinyl Features Gorgeous Artwork For Justin Hurwitz's Score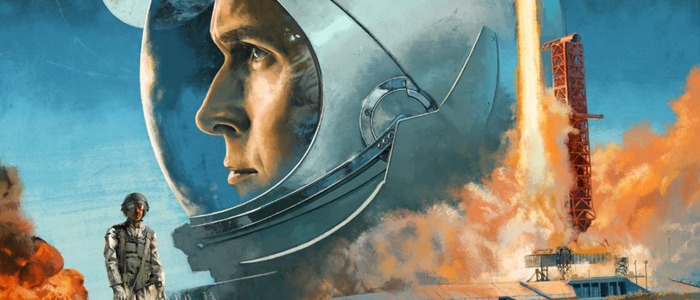 Mondo has done it again with their First Man vinyl. The company enlisted artist Marc Aspinall to create a beautiful piece of art that captures the essence of Damien Chazelle's new Neil Armstrong biopic, and the moon-themed design of the record itself and the eerie interior photo makes this presentation arguably even better than composer Justin Hurwitz's score. Take a closer look below.
First Man Vinyl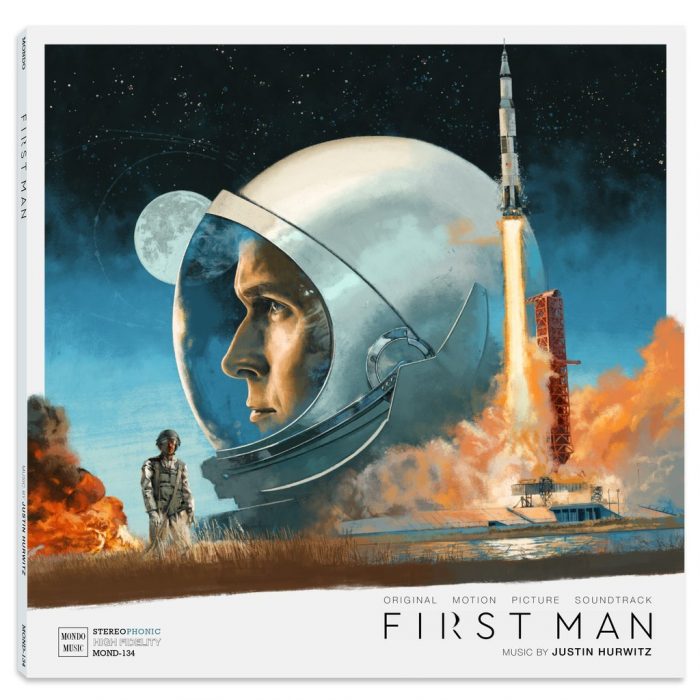 Damien Chazelle's new movie didn't exactly light the box office on fire this past weekend, but things like box office returns and awards consideration melt away in the face of this beautifully-crafted vinyl cover by Marc Aspinall. Ryan Gosling's look of determination inside that helmet and the way the color palette transitions from orange fire to the dark depths of space from bottom to top is evocative and tactile.
Here's an excerpt from Mondo's press release:
The film's harmonious score features orchestra mixed with vintage electronics, including the Theremin. Regarding that choice of instrumentation, Hurwitz said, "As soon as I found the main theme at the piano, Damien suggested using a Theremin to express that melody throughout the movie. I got one and started learning to play it and loved how emotional and expressive the instrument could be. With its wailing quality, we were able to capture the type of cosmic pain that suited Neil's story."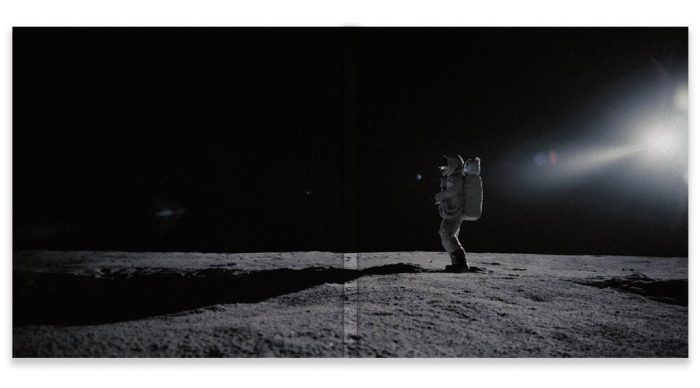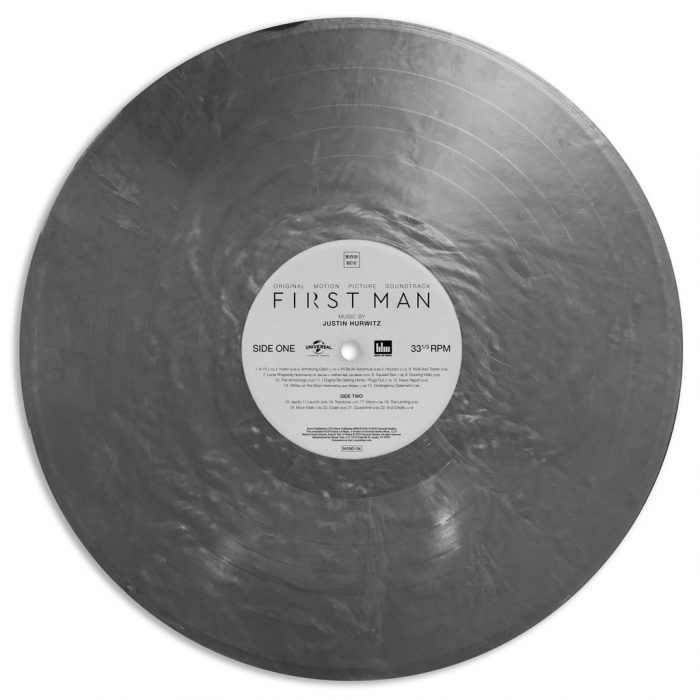 Gotta love that 180 Gram Lunar Surface Grey vinyl design. And that interior image, with Armstrong walking amid the pure blackness of space, brings me back to the dramatic drop in sound that Chazelle employs as soon as the camera pushes through the door of the spacecraft onto the surface of the moon. I had my issues with the movie (you can hear us talk about them in detail on yesterday's episode of /Film Daily podcast), but I love the look of this vinyl.
If you're interested in purchasing one of these, pre-orders open tomorrow (Wednesday) on Mondo's official website, where you can snag it for $25.
Here's the film's official synopsis:
On the heels of their six-time Academy Award®-winning smash, La La Land, Oscar®-winning director Damien Chazelle and star Ryan Gosling reteam for Universal Pictures'First Man, the riveting story behind the first manned mission to the moon, focusing on Neil Armstrong and the decade leading to the historic Apollo 11 flight.  A visceral and intimate account told from Armstrong's perspective, based on the book by James R. Hansen, the film explores the triumphs and the cost—on Armstrong, his family, his colleagues and the nation itself—of one of the most dangerous missions in history.
First Man is in theaters now.