Amy Winehouse Biopic In The Works, 'Kinky Boots' Writer To Pen The Script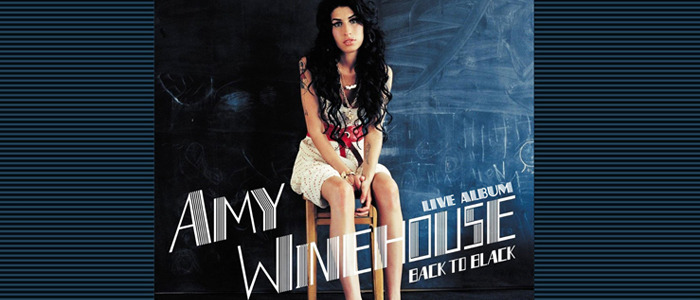 Amy Winehouse, the five-time Grammy Award-winning singer/songwriter who tragically died in 2011, is officially getting the biopic treatment.
In 2015, A24 released a documentary called Amy that explored the talented singer's life, and that film went on to win Best Documentary at the Oscars the next year. Now Winehouse's story will be dramatized in a more traditional biopic. Read more about it below.
According to The Wrap, Alison Owen (Saving Mr. Banks, Shaun of the Dead) and Debra Hayward (Les Miserables, Mary Queen of Scots) will executive produce an Amy Winehouse biopic for a small UK-based production company called Monumental Pictures. Kinky Boots writer Geoff Deane will write the screenplay and executive produce, and production begins sometime in 2019. This sounds like a different project than the one that had Prometheus star Noomi Rapace attached to play Winehouse a few years ago, and it seems like that project has fallen apart since we heard about that casting.
For those who may not remember, Amy Winehouse was the talented singer/songwriter who won five Grammys for her second and final studio album, 2006's "Back to Black," which contained songs like "You Know I'm No Good" and "Rehab." She was often praised for her mixture of genres and styles, particularly jazz and soul.
Winehouse struggled with drugs, alcohol, and bulimia, and she died of accidental alcohol poisoning at the age of 27, making her a member of the "27 Club," an unofficial group of celebrities like Jimi Hendrix, Kurt Cobain, Janis Joplin, and Jim Morrison who also died at that age.
Winehouse's family subsequently set up the Amy Winehouse Foundation which "works to prevent the effects of drugs and alcohol misuse on young people," and The Wrap says that some of the proceeds from this movie will go directly to the Foundation. If you've seen the documentary Amy, though, you'll probably recall that Amy's father, Mitch Winehouse, is depicted as something of a villain in Amy's life; he abandoned his daughter until she became a star, and he later intruded on one of her recovery sessions by bringing a camera crew for a reality TV show with him to Amy's location so he could appear to be helping her during her recovery.
Mitch Winehouse seems to be the person who's making most of the decisions about Amy's legacy in the years since her death – he recently approved an Amy Winehouse hologram tour for 2019. He hated the 2015 documentary because of the way it made him look, but has given his approval to Owen and Hayward for this biopic.
There's no word yet about who will play Winehouse in the new movie, but Mitch recently explained to The Sun what kind of performer they're looking for:
"We have been approached many times. [A biopic is] obviously something that we are going to do, 100 per cent. What we want is somebody to portray Amy in the way that she was... the funny, brilliant, charming and horrible person that she was."
He also specifically said that Lady Gaga, who is currently earning rave reviews for her performance in Bradley Cooper's A Star is Born, will not be playing Amy Winehouse in the movie because she "doesn't speak our kind of English," so take that as you will. We'll keep you posted when we hear more.