'Wrong Turn' Remake In The Works Only 15 Years After The First Movie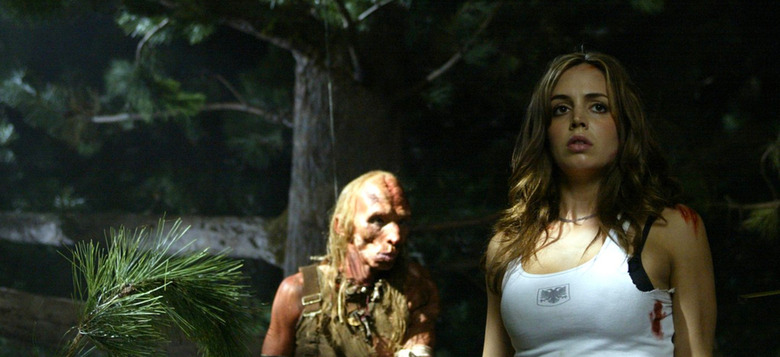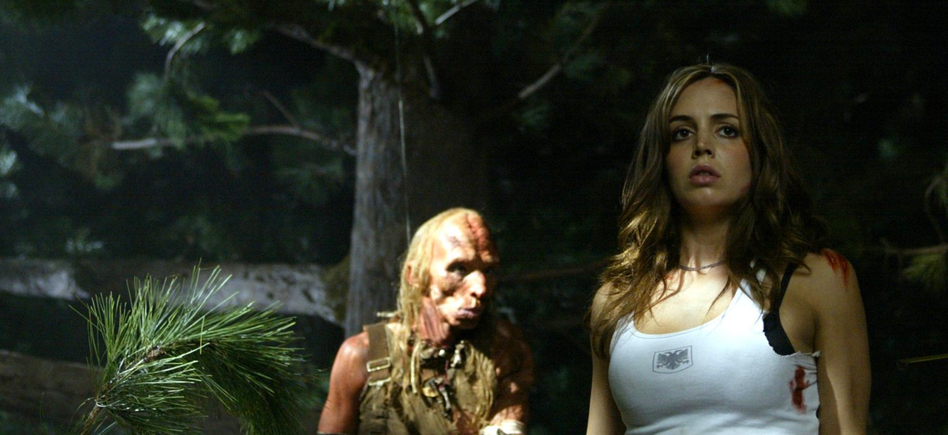 Get ready to head back to the wilderness of West Virginia with a Wrong Turn remake. Alan McElroy, who wrote the original 2003 film, will return to pen the remake, which will presumably once again focus on unlucky travelers stumbling upon a family of inbred cannibals. The 2003 film resulted in two sequels and three prequels, and now here we are again. Back at the beginning. For some reason.
Wrong Turn
I quite enjoyed the original Wrong Turn. It was about as good a Texas Chainsaw Massacre knock-off as one could expect, and it had some surprisingly nasty gore effects. It also is only 15 years old, which doesn't seem that old at all. In Hollywood's eyes, however, it's a lifetime. So much so that Deadline is reporting a Wrong Turn remake is currently in the works.
The plus side: Alan McElroy, who wrote the original film, is coming back to pen the remake as well. Mike P. Nelson, who directed the 2018  post-apocalyptic horror film The Domestics, will direct.
In the original film, "Friends Jessie (Eliza Dushku) and Carly (Emmanuelle Chriqui) are traveling with pals Scott (Jeremy Sisto), Evan (Kevin Zegers) and Francine (Lindy Booth) when they have car trouble in West Virginia. Moments later, motorist Chris (Desmond Harrington) crashes into their disabled vehicle. Stranded, the friends discover that they're being stalked by a horde of backwoods cannibals. The woodsmen are hungry and fierce, and they'll be eating well unless Jessie and pals can outsmart them."
The remake will chart a similar, but slightly different, path. This new take is being described as "a timely and topical meditation on society and its issues. A cross-country hiking expedition puts a group of friends in the land of an inclusive society, where they soon discover they are under a different rule of law, and may not be the victims they thought they were." I'm not entirely sure what this means, but as long as there are crazy cannibals, I'm sold.
Producer Robert Kulzer said: "Alan's re -interpretation of his own work and Mike's vision are a frightening reflection of our world today: one person's American dream is another's worst nightmare." That sounds a bit...political. Which again: fine! Politics and horror often blend together perfectly. But please, I beg of you, Wrong Turn remake: give me mutant cannibals with big gooey faces. That's all I'm looking for here. Everything else is just gravy.
And now, for your viewing pleasure, I'll tell you where you can stream the entire Wrong Turn franchise, because that's just the kind of guy I am.
Wrong Turn – currently streaming on Crackle.Wrong Turn 2: Dead End – currently streaming on HBOGo.Wrong Turn 3: Left for Dead – you can't stream this as part of any streaming service, but you can rent it for $2.99 from Amazon, iTunes and so on.Wrong Turn 4: Bloody Beginnings – currently streaming on HBOGo.Wrong Turn 5: Bloodlines – currently streaming on HBOGo.Wrong Turn 6: Last Resort – Like Wrong Turn 3, you can't stream this as part of any streaming service, but you can rent it, if you so desire.