'The Possession Of Hannah Grace' Trailer: Death Is Only The Beginning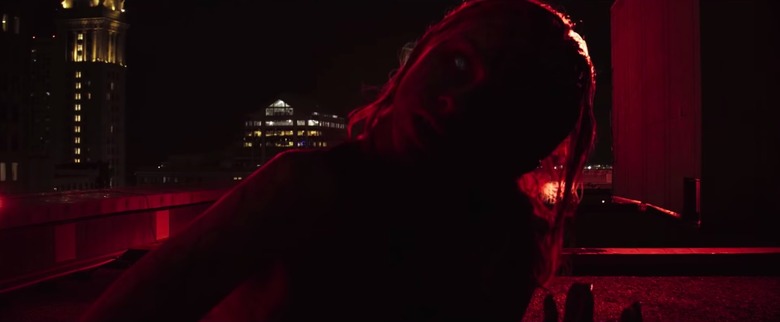 Morgues are inherently creepy places, but throw in a possessed cadaver, and you've got one hell of a horror movie. The Possession of Hannah Grace follows the long line of exorcism movies released in the late fall and early winter months, but with a twist. The movie, starring Pretty Little Liars' Shay Mitchell asks: what happens after an exorcism goes wrong?
The Possession of Hannah Grace Trailer
Horror movies are nothing if not effective cautionary tales: never drive behind a truck filled with logs, never go to a secluded cabin trip, never split up. The latest lesson from The Possession of Hannah Grace is never allow yourself to be alone in a morgue with a body that died under mysterious circumstances.
But that's where Shay Mitchell's former cop Megan Reed finds herself when the body of a young woman who was undergoing an exorcism is brought in. Fresh out of rehab following some unexplained trauma, Megan asserts to the EMT that she can handle herself — despite his dire warnings about the aftereffects of an exorcism gone wrong. "When you're dead, you're dead," Megan declares, before finding that this isn't quite the case when Hannah Grace's body snaps back to life, the demon looking for a new vessel to possess.
Originally titled Cadaver, The Possession of Hannah Grace takes the release date slot of James Gunn's delayed Sony horror movie, reportedly titled Brightburn. The Possession of Hannah Grace is directed by Diederik Van Rooijen and written by Brian Sieve. The cast is rounded out by Kirby Johnson, Stana Katic, Grey Damon, andNick Thune. You can also see the creepy first poster for the film below.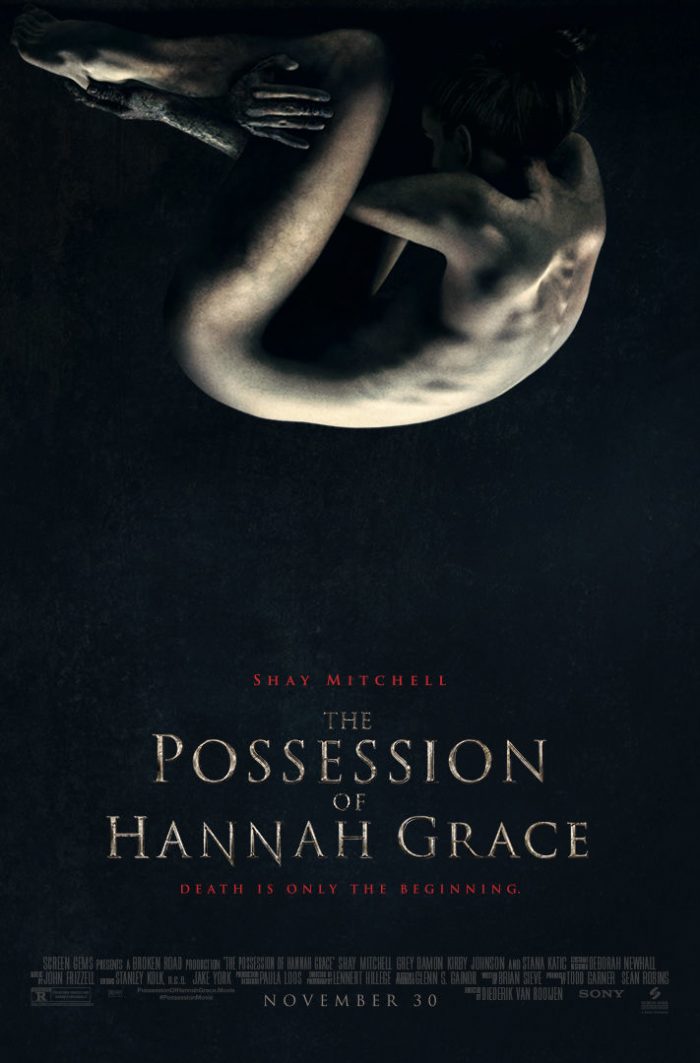 Here is the official synopsis for The Possession of Hannah Grace:
A shocking exorcism spirals out of control, claiming the life of a young woman. Months later, Megan Reed (Shay Mitchell) is working the graveyard shift in the morgue when she takes delivery of a disfigured cadaver. Locked alone inside the basement corridors, Megan begins to experience horrifying visions and starts to suspect that the body may be possessed by a ruthless demonic force.
The Possession of Hannah Grace opens in theaters on November 30, 2018.