Is The DC Universe Streaming Service Worth The Price? A Review After One Month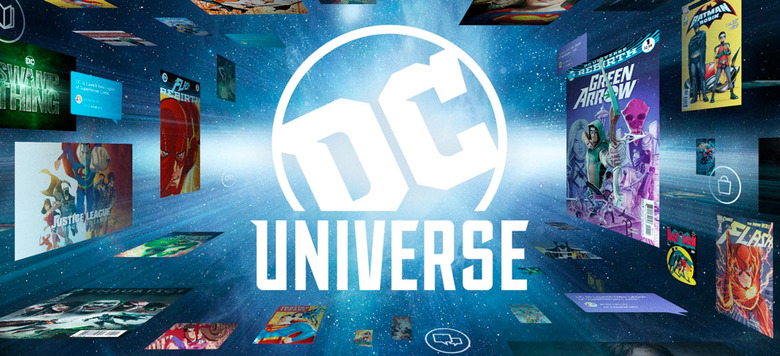 On September 15, a day also known as Batman Day, DC Entertainment launched its DC Universe streaming platform, a service that aims to cater to those who want to become immersed in the DC world.
On October 12, the platform premiered its first original show — Titans — which to date is best known for showing a Dick Grayson grumbling, "Fuck Batman!" in a trailer released at July's San Diego Comic-Con. 
From September 15 through October 12, I've watched and read stuff on the platform via Apple TV as well as on my iPhone and iPad. And over the past month, my feelings about the platform have ranged from thinking it's okay (there's a bunch of old content on it; some of it is good) to thinking it's the most frustrating platform in existence (the UI sucks, although it is slowly improving). Throw in watching the first episode of Titans, and I have a lot of feelings. Feelings I will share with you now.
Is the service worth the $7.99 a month (or $74.99 a year) price tag? Let's discuss. 
We'll Get to the Content, But Let's Talk About the UI First, Because It Sucks
The user interface for this app sucks. Did I mention that already? The silver lining is that it's slowly getting better, and several frustrating bugs have been squashed over the past few weeks. Here are some of the most annoying issues I had over the first month:
During the first few days post-launch, the iPad DC Universe app had a "Download" button next to some of the programming. That button suggested that you could download shows to watch offline. But that button didn't work, and I couldn't download any shows, no matter how many times I jammed my finger at the screen in frustration. The "Download" button has since disappeared from the iPad application, and even though it caused me anger, I hope it comes back (and actually works, this time), because that would be a valuable feature to me and others who travel frequently.
The app made good efforts to promote their first show, Titans, across platforms. On Apple TV, however, you couldn't watch the trailer and short profiles of the new Titans characters when you clicked the appropriate button. Last week, if you wanted to watch the new trailer on the Apple TV DC Universe app, you couldn't! That bug has since been fixed, though only days before the premiere.
Browsing and searching content on the app was also tricky. One of the first shows I wanted to watch was Batman: The Animated Series, which was conveniently on the home page but only had a partial listing of the episodes that you could scroll through. I figured out that you could find any episode if you did a specific search by episode title, but that's annoying! The good news is that this has also been fixed, and I'm hopeful that the service's tech team will continue to improve on the apps overall usability moving forward.
Granted these bugs were temporary, but even if you factor out the bugs, the app still isn't user-friendly. The one thing the app does well, however, is highlight and curate the comics and older shows as background reading/viewing before the launch of their new content (in this case, Titans).
But What About the Content? Let's Start With DC Daily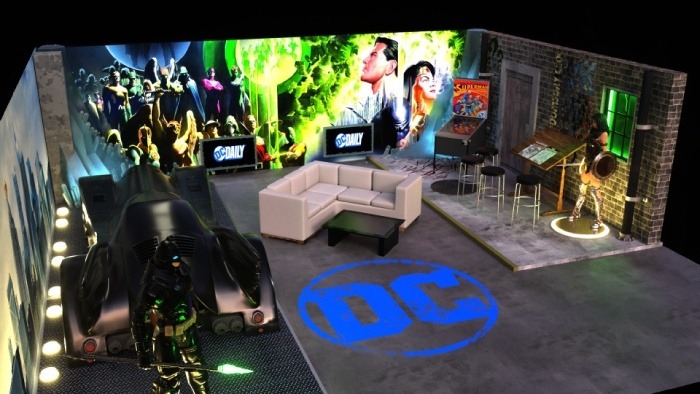 DC Daily is a new show on the app that provides 15 to 30 minutes of new programming Monday through Friday. Like the usability of the app, it started out terrible. The episodes were too long, too phonily enthusiastic and too over-the-top in trying to promote the platform and its associated DC content. The good news is that the show has improved over the first month of the service, especially during and after their coverage of New York Comic-Con the first weekend in October. And although it remains part-infomercial (this segment is also streamed for free on DC's YouTube channel), the other part of the show includes panel discussions on various DC comics, movies and TV shows, which is a nice little bonus for those looking to delve a bit more into the DC world.
So is DC Daily worth paying for? Given half the show is aired for free on YouTube and that DC fans can find podcasts galore diving into various DC fandoms, the show doesn't really add much unique, exclusive content. Granted, it's a nice thing to have, and since it's improved it might even be worth watching sometimes, but not something most would consider worth paying for on its own.
But There's a Bunch of Older Content Too, Right? Any Stuff Worth Watching?
Yes, there's some good stuff. Christopher Nolan's Batman films are arguably the best content on the app, and you can also watch any of the Christopher Reeve Superman movies as well. There's also a good library of DC's animated shows, including Batman: The Animated Series and Justice League Unlimited.
But is it worth the subscription price to re-watch Lois and Clark and Constantine? Maybe? And are there other older shows worth checking out? Sure — seeing a couple episodes of Lynda Carter's Wonder Woman was interesting, and watching the pilot of Birds of Prey was fun, albeit only because there's a brief cameo of Aaron Paul playing a creep. But there's also a bunch of bad stuff; the 1984 Supergirl movie, for example, and (don't hate me, Internet) some of the animated shows like Super Friends haven't aged well.
All-in-all, the old content from film and TV does not warrant the service's monthly price, especially as many DC fans will already own the good stuff. The platform, however, isn't just old shows — it has a bunch of old comics as well.
The Comics Library is Nice, But Not as Comprehensive as Marvel Unlimited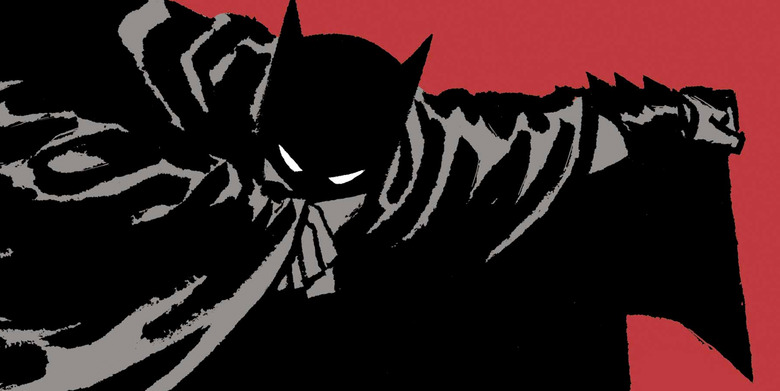 The comic section of DC Universe is the most well-developed part of the platform, most likely because it could leverage DC's long-existing comic e-reader app. In terms of content, it's not the entire DC library (something that Marvel offers, albeit six months after a comic is issued, on its $69 per year Marvel Unlimited service), but it's a reasonable curation that, as I mentioned earlier, does a good job of highlighting comics that tie-in with the service's TV and film content. For the casual or medium-level DC fan, it's a good deal, though it would likely leave hardcore DC comic fans a little disappointed by the lack of selection.
Titans is Not Going to Convince Many to Stick Around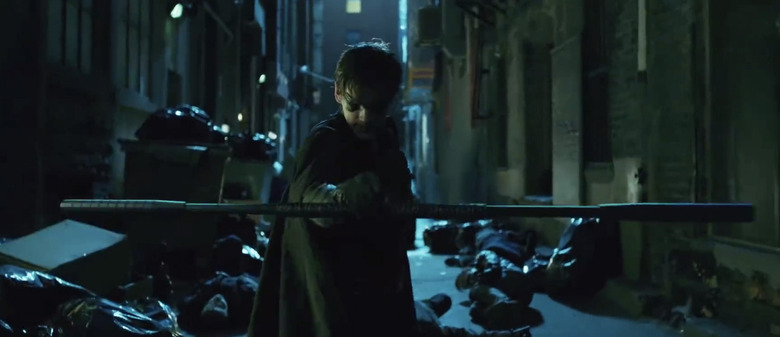 Titans premiered this Friday, and while I've only seen the first episode, it doesn't seem to be that great. It looks like it's trying to be like The CW's Arrow but with terrible fight scenes, a bit more graphic violence and an awkward f-bomb jammed in as if to say, "See! We can swear on this show and stuff!" The most interesting character so far is Anna Diop's Starfire, whose lost her memory but has figured out that she can incinerate people when she feels like it. Teagan Croft's Rachel also holds some promise as a darkly possessed 13-year-old, but Brenton Thwaites' Dick Grayson comes off as a one-dimensionally angry dude who likes to scrape bad guys' faces against walls and broken glass. I'll watch a few more episodes to see if it gets better, but I'm not that optimistic.
So, is It Worth the Price?
Maybe? If you're a serious DC fan and enjoy (re)watching older content and having access to some older stuff in the DC comics library, it might be worth the $6.25 per month price you get with the annual deal of $74.99. In terms of the new content the service provides, it's still early days, and having exclusive access to 1.5 mediocre shows — Titans and half of DC Daily — isn't that much additional value.
So right now, the month-to-month price of $7.99 seems a bit much for even serious DC fans, especially given the issues with the UI that make finding anything an exercise in anger management. My guess is that DC knows this, which is why they're scrambling to get their new shows onto the app as soon as possible.
How the service shapes out in the next year or two depends on how good the new shows are; if they're good, my guess is there's a cluster of medium and hardcore DC fans who will find the app worth the price. As of now though, I'd save my money.