'First Man' Can't Blast Past 'Venom' And 'A Star Is Born' At The Box Office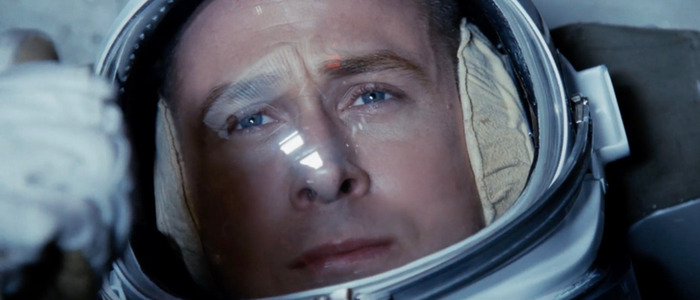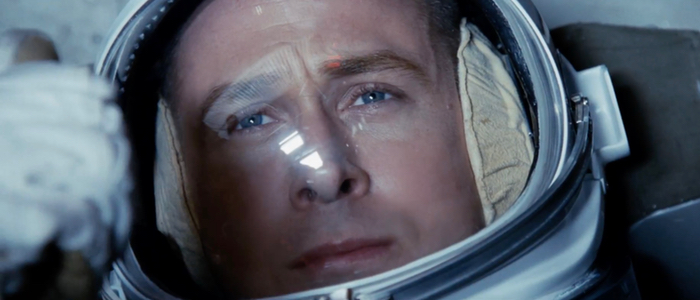 Even though First Man might be a key contender during awards season, when it comes to the box office, well, we just had a glitch for this mission.
First Man, the story of astronaut Neil Armstrong as he works towards the chance to land on the moon, couldn't drum up enough interest to surpass last week's holdovers of Venom and A Star Is Born, both taking the #1 and #2 spots at the box office again. Get the full rundown on the First Man box office performance below.The Hollywood Reporter has First Man making only $16.5. million from its wide release from 3,640 theaters. While that might seem like a bomb, there's a good chance First Man will stick around in theaters for awhile and continue to make money as we get deeper into awards season. In fact, for that reason, the movie probably would have fared better as a November or December release.
Critics have been praising First Man left and right, but audiences seem to be not quite as keen on the film starring Ryan Gosling and directed by La La Land filmmaker Damien Chazelle. The film only received a B+ CinemaScore, which is the same score as Venom, but not what you're looking for when you want audiences to really love your movie.
Though First Man may stick around deeper into awards season, it's a little worrisome that similar and equally critically praised movies like Gravity and The Martian each had much bigger openings around the same time of release. Gravity opened up to $55.8 million and held the biggest October opening until Venom recently toppled it, and The Martian landed $54.3 million.
Meanwhile, Venom now has a domestic total of over $141 million after adding an estimated $35.7 million this weekend, which is a little higher than analysts were predicting. That's a drop of around 56%, which isn't too bad for a blockbuster superhero release.
A Star Is Born had an ever better weekend. Though it still came in second place, the movie landed another $28 million, which is only a 34% drop from opening weekend. The movie will likely have long legs at the box office as we continue through awards season.
Otherwise, the another new title at the box office rolled in just behind First Man. Goosebumps 2: Haunted Halloween even came close to taking the #3 spot with an estimated $16.2 million. There's a slight chance it could even end up ahead of First man when the final numbers come in Monday morning.
Finally, Bad Times at the El Royale couldn't even crack the top five at the box office, opening in the #7 slot with an estimated $7.2 million. That's pretty disappointing for a thriller with such a great cast that has received solid reviews.
Next weekend will certainly see a shake up in the top spot when the new Halloween arrives. It's one of the most anticipated movies of the fall, and it's going to be a big box office winner. Stay tuned.