Fox Testing Extra Long And Extra Short Commercials During Fall Sunday Lineup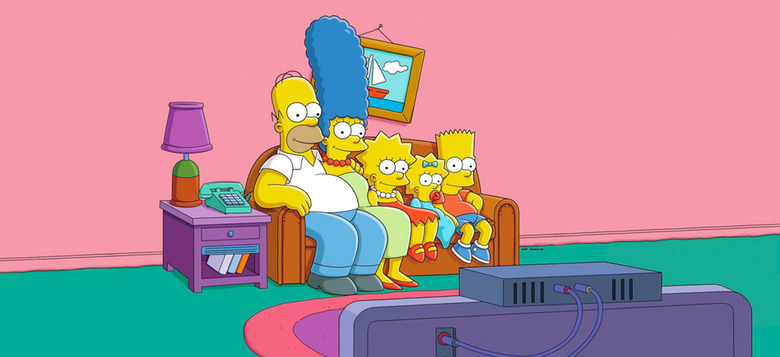 In an effort to figure out just what the hell it is their viewers want, Fox is about to test some new commercial formats during its fall Sunday lineup. There will be two types: longer commercial blocks running for more than five minutes, and shorter spurts that only air two commercials at a time.
According to Variety, Fox's new commercial tests "will cut back traditional ad time by 50%", which sounds pretty good, all things considered. Here's how this is going to play out: the network will air "five-and-a-half-minute long 'Fox Blocks'", while also running "shortened ad breaks called 'JAZ Pods' that contain just two commercials so viewers don't have to wait too long to get back to the show that attracted them to watch in the first place." Don't ask me how they came up with the name "JAZ Pods", because I don't know, and I don't want to find out. Just accept the mystery.
This won't be a permanent thing – at least, not yet. Instead, Fox will test this on October 14, October 21 and November 11, staring with The Simpsons at 8 p.m. and Bob's Burgers at 8:28 p.m. Viewers will then see a "Fox Block" following Bob's Burgers, then"Burgers" and then see the shorter "JAZ Pods" after the second half of the schedule – Family Guy at 9 p.m. and  something called REL at 9:27 p.m.
"We believe in the unmatched power and impact of broadcast television, but we also recognize the need to evolve to meet the expectations of today's viewers," says Suzanne Sullivan, executive vice president of ad sales for Fox Networks Group. "The warm reception from the ad industry to Fox Blocks and JAZ Pods, and the incredible group of brands participating this fall, reaffirms our focus on developing and implementing advertising strategies that deliver better results for viewers and advertisers alike."
This is likely part of Fox's attempt to battle the increasingly popular world of streaming. Aside from Hulu (which offers an ad-free version for an additional fee), most streaming services do not have commercials, which puts network TV at a disadvantage. But increasing commercial length, and cutting down on the total number of commercials, Fox is hoping to please their viewers and avoid losing them to the commercial-free world of Netflix and Amazon Prime Video.
Will it work? Time will tell. Fox isn't the only network tinkering with how they approach their commercials. Other media companies have been exploring possible options as well, indicating this is just the beginning. But will anyone be able to come up with as cool a name as JAZ Pods? I think not.