'Wu-Tang: An American Saga' Drama Series Heading To Hulu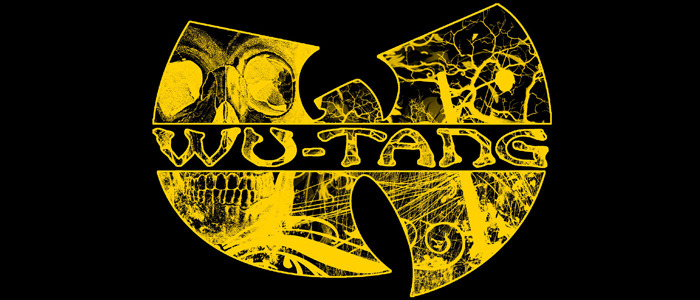 Prepare yourselves: a Wu-Tang Clan TV show is coming to Hulu.
Wu-Tang: An American Saga, which hails from Alex Tse (Superfly) and original Wu-Tang Clan member and filmmaker The RZA, is heading to the streaming service. Here's the interesting part: this won't be a docuseries, but instead a 10-episode drama that will "explore and expand the world" of the influential hip-hop group. Read more about the new Wu-Tang Clan TV show below.
Hulu has given Wu-Tang: An American Saga a straight-to-series order. The show will be created and written by Tse (who also wrote Zack Snyder's Watchmen) and RZA (who's directed movies like The Man with the Iron Fists and Cut Throat City). Super-producer Brian Grazer from Imagine Entertainment will executive produce alongside the creators, Empire producer Francie Calfo, and Method Man. Wu-Tang Clan members Ghostface Killa, Inspectah Deck, Masta Killa, and GZA, as well as the Estate of Ol' Dirty Bastard, will serve as consulting producers on the show.
Here's the official synopsis:
Wu-Tang: An American Saga is inspired by "The Wu-Tang Manual" and "Tao of Wu", and based on the true story of the Wu-Tang Clan. Set in early '90s New York at the height of the crack cocaine epidemic, the show tracks the Clan's formation, a vision of Bobby Diggs aka The RZA, who strives to unite a dozen young, black men that are torn between music and crime but eventually rise to become the unlikeliest of American success stories.
"Ever since I heard "Da Mystery of Chessboxing" on the B-side maxi-cassette single of "C.R.E.A.M." I've been a lifelong Wu fan," Tse said in a statement.
"I'm delighted to be partnering with Hulu and Imagine to explore the vast story of the Wuniverse. Wu-Tang through our music has always strove to inspire as we entertain. This opportunity to continue the Wu – Saga in a 10-episode series will exponentially increase our inspirational style of entertainment. In the immortal words of ODB, 'Wu-Tang is for the Children,'" said The RZA.
The Wu-Tang Clan is one of the most influential hip-hop groups of all time, selling over 40 million albums and establishing themselves as a major force on the 1990s East Coast rap scene before quickly permeating the culture across the country.
There's no word yet on casting or when we can expect to see the show, but I'm guessing it will arrive on Hulu sometime in 2019.