Apple Original Shows Will Be Free For Those With Apple Devices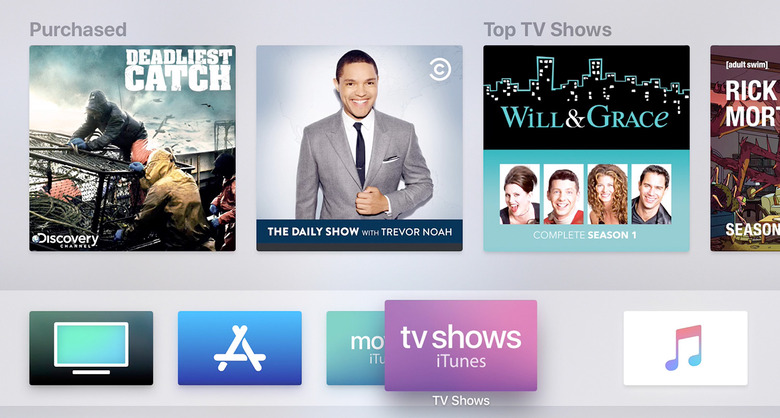 Apple has been spending money left and right to pick up a slew of original programming in an effort to become another contender in the streaming service industry. The tech company is expected to spend about $1 billion on original content this year with an eye towards creating shows that are geared towards wide family audiences. And after spending all that money, how much are they going to charge for users to watch it? Nothing.
That's right, a new report reveals that Apple will apparently let users watch their original content for free as long as they own Apple devices. And the reason for that makes sense once you find out exactly how this new original content will be distributed by Apple.
CNBC has the news about Apple original shows being offered for free to Apple users. The new digital service will actually make use of the "TV" app that many Apple users are already familiar with. Currently the app allows users to easily access the entire library of streaming content available to them across the various apps on their Apple TV, iPad and iPod. But once Apple launches their new digital service, it will be where users find the original content that Apple is spending all this money on.
If the content will only be accessible through the "TV" app on Apple devices, that would explain why the tech company isn't too keen to charge a separate fee for access to the content. After all, customers will have to buy an Apple device in order to get access to these shows, and that's what's providing all the cash to pay for these shows anyway. But maybe there's a chance Apple will offer a way for non-Apple users to access their programs through an app, much like Netflix, Amazon and Hulu do across all platforms.
One of the other additions to the "TV" app is it will end up being how users access subscription channels like HBO, Showtime and Starz. That means those channels will no longer have apps on the Apple TV home screen, which will make the interface a little less cluttered and hopefully make it a little easier to find the content you want to watch without sorting through all the apps. Sure, the "TV" app has helped with that now, but it still need to be improved in order to be as helpful as users want it to be.
The new version of the "TV" app is still in the works, and it won't be released until sometime early next year, but Apple hasn't confirmed these plans just yet. We'll just have to be patient until Apple makes an announcement.