'Godzilla Vs. Kong' Adds 'Atlanta' Star Brian Tyree Henry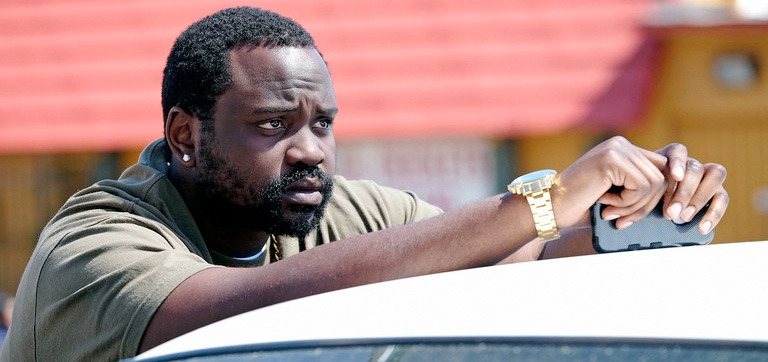 Godzilla: King of the Monsters wowed audiences at San Diego Comic-Con and at home when the gorgeous and ambitious first trailer for the monster movie sequel debuted. But audiences are even more excited for the prospect of Godzilla clashing with the other classic big screen monster, King Kong. And the film coming in 2020 just added another fantastic cast member.Brian Tyree Henry landed an Emmy nomination for his role in the FX series Atlanta, and now he's joining Stranger Things and Godzilla: King of the Monsters star Millie Bobby Brown in the monster movie crossover Godzilla vs Kong, coming in 2020. Find out more below.
The Godzilla vs Kong cast is still coming together, and Brian Tyree Henry makes a fine addition. While we don't know what character he will be playing, Variety says his role will apparently be significant. Henry joins Deadpool 2 star Julian Dennison and The Walking Dead star Danai Gurira as part of a cast that will likely be quite an ensemble when all is said and done. More than likely there will be some Godzilla: King of the Monsters cast members returning, that is if anything of them survive the monster mayhem.
Henry's star has been rising steadily over the past couple years, and this is another huge role the actor who stars in four movies this year. You can catch him in theaters now in White Boy Rick, and this fall he might be vying for awards with his turns in Widows and If Beale Street Could Talk, and he also has a voice role in Spider-Man: Into the Spider-Verse. On top of that, he just landed a role in the Child's Play reboot on the way, and a third season of Atlanta is coming too.
As for the plot of Godzilla vs Kong, details are under wraps for now. The only thing we know is that Godzilla and King Kong is that the two titular monsters will battle head-to-head. It'll be interesting to see what state the world is in when that happens since the monster action in Godzilla: King of the Monsters looks like it's on a massive scale, especially with some many monsters involved.
Godzilla vs Kong will arrive in theaters on May 22, 2020.