Theme Park Bits: Spaceship Earth Closing For Over Two Years, New Disneyland Resort Hotel Officially Canceled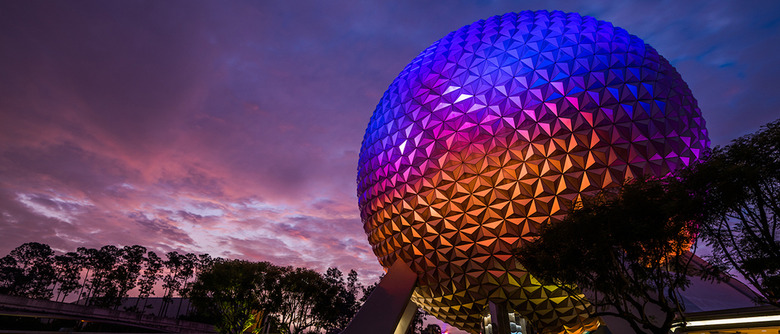 In this edition of Theme Park Bits:
Find out about the major update that will knock Spaceship Earth out of commission for 2½ years.
Disneyland Resort will not restart its new hotel project ... which is awkward for Downtown Disney.
Get a look at some creepy cotton candy themed to Tim Burton's The Nightmare Before Christmas.
Learn where you can screen 12 minutes of The Nutcracker and the Four Realms before its release.
Calling all pirate fans: Captain Jack Sparrow is now available to meet at the Magic Kingdom.
And more!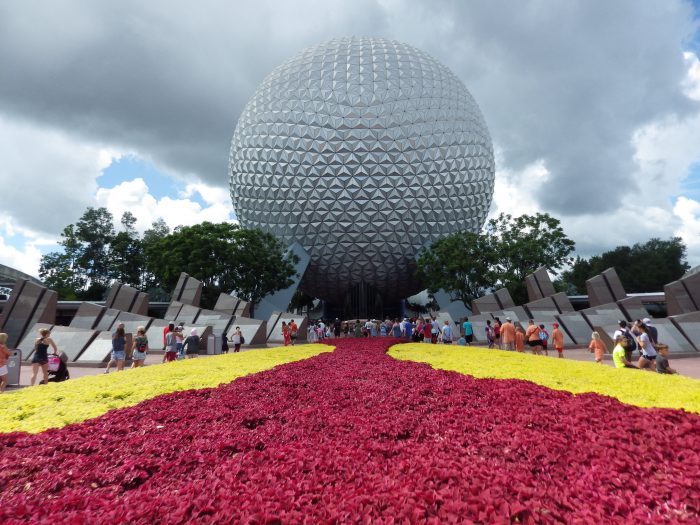 What is Epcot without Spaceship Earth? In a couple of years, we'll find out. The rumor broke last month that everyone's favorite geodesic sphere at Walt Disney World would be undergoing one of its periodic ride updates. Now it seems the attraction's overhaul will be much more extensive than anyone previously imagined.
The good news is, they're not getting rid of the ride, abandoning the park's traditional centerpiece as they did with the Great Movie Ride over at Disney's Hollywood Studios last year. The bad news is, Spaceship Earth will reportedly close for a whopping two and a half years as it, the surrounding Future World, and Epcot's entrance all undergo work as part of an initiative called "Project Gamma."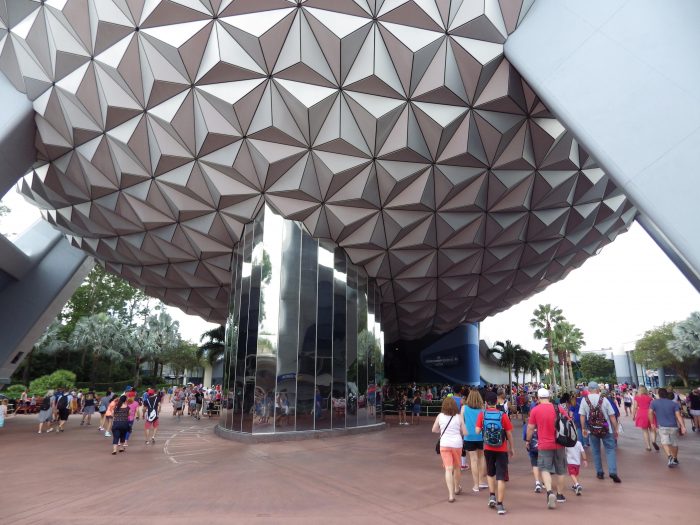 WDW News Today has more details on what Project Gamma will entail (despite Disney owning Marvel, it has nothing to do with the gamma-irradiated Incredible Hulk). Suffice it to say, if you haven't been down to Central Florida recently to ride Spaceship Earth at Epcot, you might want to plan a trip there before 2020 when the project goes into effect and the silver sphere reverts to a temporary background for nighttime projection mapping.
Otherwise, based on this news, you won't be able to board the ride again until Epcot's 40th anniversary in 2022. Guests visiting the park in the interim will just have to make due with the new Ratatouille ride and Guardians of the Galaxy roller coaster.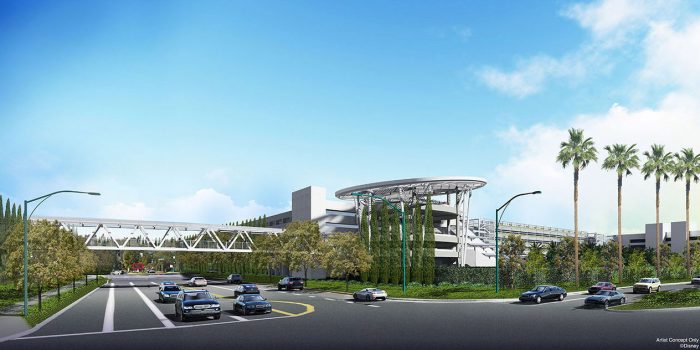 Above, you can see concept art of the new parking structure and pedestrian bridge coming to Disneyland Resort next year. In August, we reported that the resort had halted its plans for a new luxury hotel due to a tax break battle with the city of Anaheim. Through a spokesperson, Disney has now announced that the hotel project is officially canceled, as "the conditions and agreements that stimulated this investment in Anaheim no longer exist."
This leaves the resort in the awkward position of having already closed a number of businesses in the Downtown Disney District, including the Rainforest Cafe and AMC 12 Theatres, in order to make room for hotel construction. Meanwhile, according to the Los Angeles Times (via WDW News Today), Disneyland Resort would be exempt from an upcoming ballot measure to increase employee living wages in Anaheim.
Cool detail! #StarWarsResistance #GalaxysEdge #Batuu @swankmotron @missingwords @pablohidalgo @DSNYNewscast pic.twitter.com/dWGEruGDuT

— Skynobi (@StarWarsSkynobi) October 8, 2018
As you can see above, an eagle-eyed Force user (and Twitter user) operating under the name Skynobi has spotted Batuu (the planet where Star Wars: Galaxy's Edge is set) in the background of an episode of the new anime-inspired TV series Star Wars: Resistance.
Before the movie hits theaters on November 2, the Sunset Showcase Theater at Disney California Adventure and the Walt Disney Presents exhibit in Disney's Hollywood Studios are offering a limited-time sneak peek of 12 minutes of The Nutcracker and the Four Realms, the new CGI-heavy, Tim-Burton-esque live-action spectacle, starring Keira Knightly, Mackenzie Foy, Helen Mirren, and Morgan Freeman.
Speaking of Burton, this month marks the 25th-anniversary of The Nightmare Before Christmas, and in Downtown Disney, Cotton Candy Creations is getting in on the Halloween fun by peddling Jack-Skellington-themed cotton candy. It's actually a bit scary-looking? More pics over on Inside the Magic.
For its part, Trader Sam's Grog Grotto in Disney's Polynesian Resort is peddling limited quantities of a tiki mug themed to the Hatbox Ghost from the Haunted Mansion (see below). There's also a new Shrunken Zombie Head mug and the tiki bar has updated its menu with some new drinks and raised prices.
At the Magic Kingdom, Tom Sawyer's Island will be closed for refurbishment from October 14 to December 21, 2018. If you pop on over to Adventureland, however, you can have fun at the new meet-and-greet with Captain Jack Sparrow. The greeting spot is where Captain Jack's pirate tutorial used to be near the Pirates of the Caribbean attraction. Check here for current greeting times.
Disney World's shopping and dining district, Disney Springs, has three new retail locations opening soon: the pet store Disney Tails, the greeting card shop Lovepop (where the cards are billed as "intricate 3D paper sculpture[s]"), and finally, The Art of Disney Presents Greg McCullough, a special art gallery that will run from November 3, 2018, to January 1, 2019. In the summer of 2019, Disney Springs will also welcome its first brewpub, the City Works Eatery & Pour House.