'Gotti' Honest Trailer: A Soulless Mob Purgatory Trying So Hard To Be 'GoodFellas'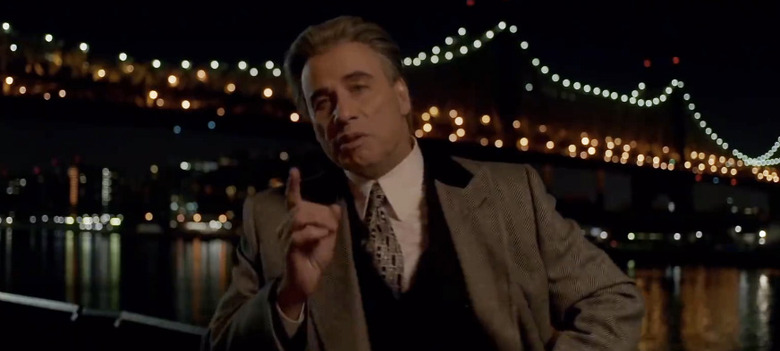 There have been some truly great mob movies over the years like The Godfather, GoodFellas, Casino, A Bronx Tale, and Road to Perdition. But we're here to talk about a movie that will remind you how difficult it is to make a truly great movie about the mafia without coming off like a tired cliche full of comically Italian names, ludicrous accents, and an Olive Garden menu.
Gotti just might be the worst movie of the year, which is saying something when movies like Show Dogs and Hurricane Heist also came out this year. But at least those movies know exactly what they are. Meanwhile, John Travolta comes through with flying colors in all the wrong ways, delivering a performance that can best be described as a man who fell into a Martin Scorsese spoof but takes it extremely seriously. See the Gotti Honest Trailer to see what we're dealing with here.
Watch the Gotti Honest Trailer
There's a reason that a bunch of accounts were created on Rotten Tomatoes in June 2018 when Gotti was released in theaters, and that's because MoviePass was trying to convince audiences to see one of the worst reviewed movies of the year. It's just a coincidence that it was a movie they happened to have a stake in, right? There's no way the company who has screwed over their customers time and time again was trying to do some shady things on the internet.
Seriously, Gotti plays like a parody, bordering on being a spoof along the same lines as Mafia!, directed by Jim Abrahams, the comedic genius behind Airplane! and the Naked Gun franchise. It's a trainwreck from the first frame, but it's totally worth seeing for yourself.