HBO Will Be Included In AT&T's WarnerMedia Streaming Service Launching Late 2019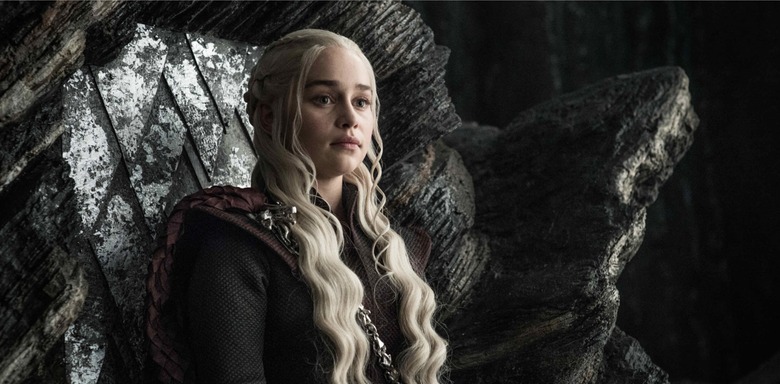 WarnerMedia is joining the streaming race. Four months after being acquired by AT&T, the conglomerate formerly known as Time Warner — and which owns assets such as Warner Bros., HBO, DC Comics, and more — is launching a streaming platform. With its planned launch in 2019, that put the WarnerMedia streaming service neck-and-neck with Disney's upcoming streaming service set to debut next year.Variety reports that WarnerMedia plans to launch a new streaming service fronted by HBO that will be launched by the end of 2019. WarnerMedia CEO John Stankey unveiled the plan at the Vanity Fair New Establishment Summit Wednesday, adding that the platform will also gather content from the Warner Bros. archives and brands associated with the cable service.
The planned launch date puts the yet-unnamed WarnerMedia streaming service in direct competition with Disney's upcoming streaming service, which is generating a lot of buzz for its original Star Wars, Marvel, and Disney titles. So how could WarnerMedia compete? With a little show called Game of Thrones.
HBO titles will front the WarnerMedia streaming service, though Stankey said it will still be more expensive than the current HBO "over-the-top" subscription plan. Pricing has not yet been determined. Stankey said that the service is meant to complement their current distribution model and reach the biggest audience:
"While going direct-to-consumer gives us an additional opportunity to reach audiences that aren't part of a traditional subscription service, our wholesale relationships will continue to be an important distribution channel. So, it will be a priority to work with our partners to deliver a compelling and competitive product that will complement our wholesale distribution, allowing us to reach the largest number of viewers."
It seems that in addition to pulling titles from the HBO and Warner Bros. archives, WarnerMedia may develop original titles for the streaming service. WarnerMedia's spending on content would be "competitive" with that of Netflix, which is saying a lot since the streaming giant recently plopped down $8 billion on 2018 titles alone. In an announcement ahead of the summit, Stankey said that's where the historic AT&T merger comes in:
"This is another benefit of the AT&T/Time Warner merger, and we are committed to launching a compelling and competitive product that will serve as a complement to our existing businesses and help us to expand our reach by offering a new choice for entertainment with the WarnerMedia collection of films, television series, libraries, documentaries and animation."
This is actually not the first time that AT&T attempted to launch its own streaming service. The telecommunications corporation introduced a digital on-demand package in 2013 back when on-demand was the word of the day and before Netflix had become a ubiquitous streaming giant. But with the combined effort of Warner Bros. and AT&T, could this WarnerMedia actually prove to be a threat to the Netflix, Hulu, and Amazon, and potential competitors like Disney? 2019 will prove a bloody battleground for streaming, especially as Game of Thrones enters its final season. But I'll say, for now, don't underestimate Thrones fans — they have dragons.