'Anna And The Apocalypse' Reveals A Catchy Music Video From The Zombie Christmas Musical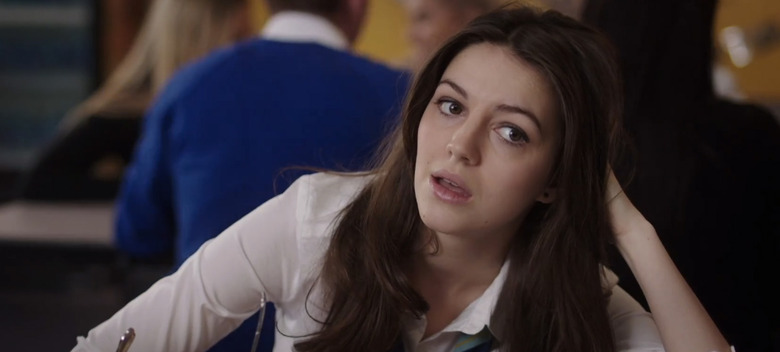 Every holiday season, there are a handful of melodramatic dramas or cheesy comedies taking place around Christmas. But this year will be a little bit different, because there's a zombie Christmas musical on the way.
That's right, Anna and the Apocalypse is a high school musical set at Christmas when zombies attack a small Scottish town. If you're wondering what that looks like, the first musical number from the movie has arrived, featuring a song called "Hollywood Ending." Check out the Anna and the Apocalypse music video below.
Anna and the Apocalypse Music Video
If you're wondering where the zombies are, this musical number takes place in the first act of the movie before the undead start shuffling around town. Before zombies show up, the movie is made to feel like High School Musical, albeit with a little more teen British edginess and profanity. And don't worry, those lyrics are just there for this online version of the clip. That's not how the actual musical numbers appear in the movie.
The more I see of this movie, the more excited I am to see it. If you need anymore convincing, our own Jacob Hall caught the movie at Fantastic Fest in 2017, and he wrote:
"This is a good zombie movie. This is a good musical. Hell, this is even a good example of a film managing to include a major queer character without making her a token or without reducing her sexuality to a single, back-patting reference. But all of those goods add up to something charming and warm and violent and gross and catchy and sweet."
Plus, here's an awesome poster that you can get your hands on at New York Comic-Con: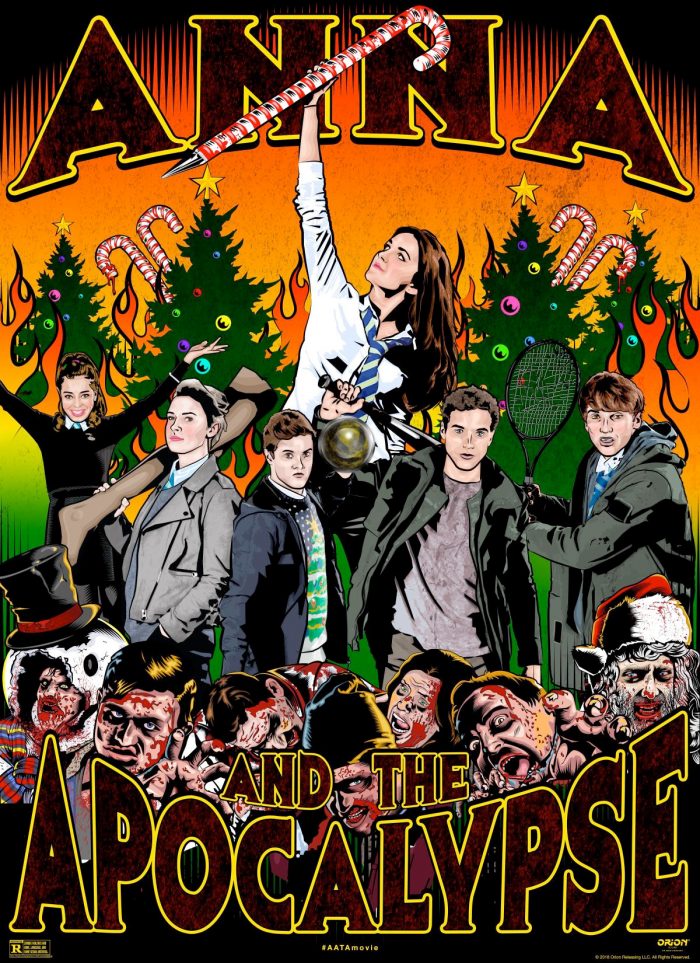 Anna and the Apocalypse is based on a BAFTA-winning short film called Zombie Musical. The film is directed by John McPhail, written by Alan McDonald and the late Ryan McHenry, and features original music by Roddy Hart and Tommy Reilly. Watch the full trailer right here, and read the Fantastic Fest synopsis:
Teenage Anna's life is typical enough. Chafing against the narrow horizons of her small town, she dreams of bigger things. It's not so much that she doesn't love her friends and family — she does — it's just that they're all so... familiar. So typical. So predictable. Her childhood best friend aches for a romance that she has no interest in, no matter how close they might be. The school jock that she had a fling with is proving to be disappointingly predictable in his behavior. And it's becoming progressively harder for Anna to conceal her disappointment with just how satisfied her widower-father is with the blue collar simplicity of his never-changing existence. And then it all goes to shit.
The night of the high school Christmas concert marks the arrival of the undead in Anna's small town. And so begins a struggle to band together and survive. Future dreams are forced aside by the overwhelming need to survive the present in this winning Scottish musical-horror-comedy.
Anna and the Apocalypse hits theaters on November 30, 2018.