See 'The Kid Who Would Be King' Poster And Find Out What The Hell This Movie Is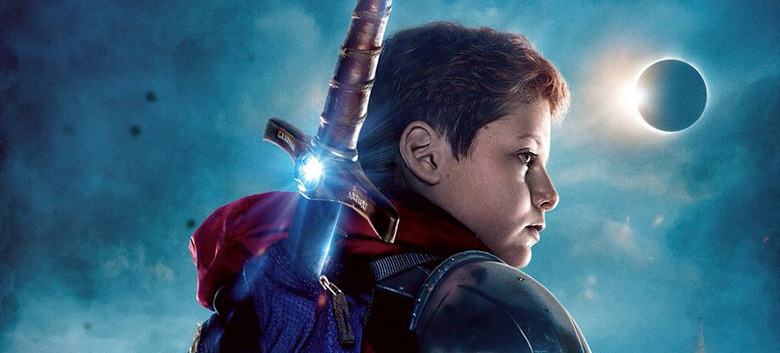 Every now and then, a movie comes along that has remained mostly under the radar until it's time for the marketing campaign to kick off. And that appears to be exactly what happened with a new fantasy adventure from 20th Century Fox coming in 2019.
The Kid Who Would Be King just released the first teaser poster, and upon first inspection it looks like a teaser poster for a Thor movie that has a kid in the lead for some reason. But this movie is actually something more intriguing than that. 
The Kid Who Wold Be King Poster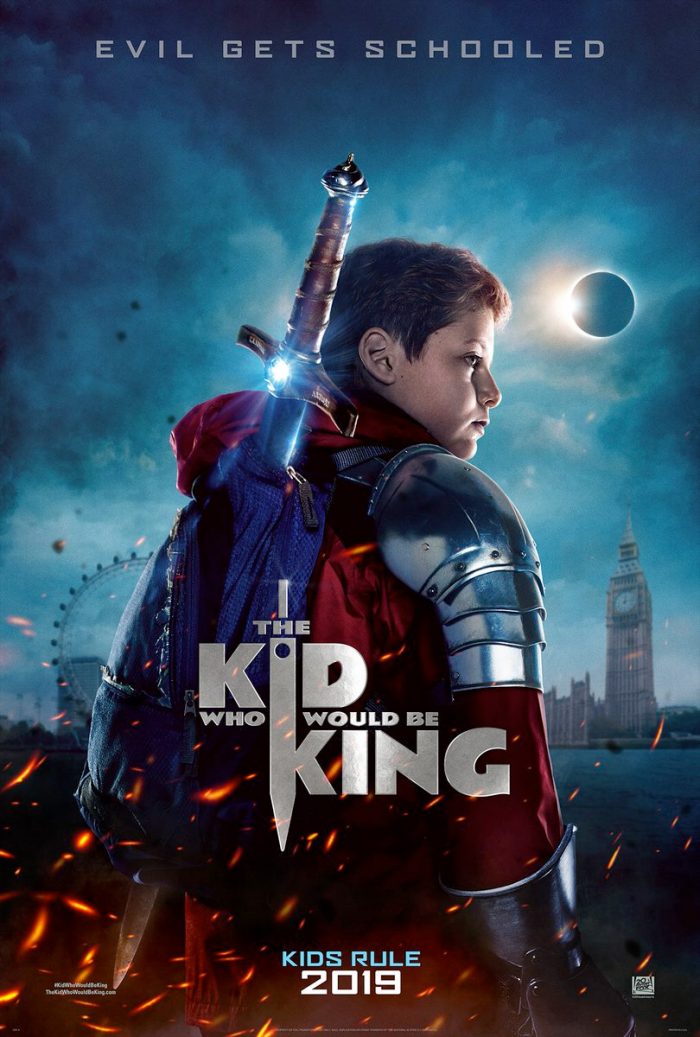 The poster popped up through the 20th Century Fox Twitter feed today, and at first this might seem like a cheesy family friendly adventure that feels like it would be found in the bargain bin at Walmart, especially with the taglines "Evil gets schooled" and "Kids rule." Plus, it does that stupid poster trope of having landmarks in the background so we know where the movie takes place. But the talent behind this movie has us intrigued.
The Kid Who Would Be King comes to us from writer and director Joe Cornish, who hasn't directed a feature film since making a splash with the bloody, fantastic Attack the Block. Cornish worked on the scrips for The Adventures of Tintin and Ant-Man since then, but otherwise he's yet to follow-up his promising feature directorial debut. So the fact that he's behind the camera and the script for this new project is rather enticing, especially since the concept sounds like it might be a throwback in the same way that Attack the Block was.
The fantasy adventure follows a 12-year old British schoolboy named Alex (Louis Serkis) whose life is changed forever when he stumbles upon the mythical sword Excalibur. With the most powerful sword in history in the hands of the most powerless schoolboy in Britain, Alex and his friends embark on an adventure where they must thwart a medieval villain named Morgana, who is hell-bent on destroying the world. While that sounds like a boilerplate fantasy adventure, in the hands of Cornish it could be something special.
If that's not enough to convince you, Patrick Stewart and Rebecca Ferguson are counted among the cast. Stewart plays the wizard Merlin while Ferguson plays the villainous Morgana, which sounds like casting that will be well worth seeing played out on the big screen.
Since the first poster for The Kid Who Would be King arrived today, the first trailer must be right around the corner. Here's hoping that Joe Cornish has something worth looking forward to when the movies hits theaters on March 1, 2019.