'The Mandalorian' Has Officially Cast 'Game Of Thrones' And 'Narcos' Star Pedro Pascal [Updated]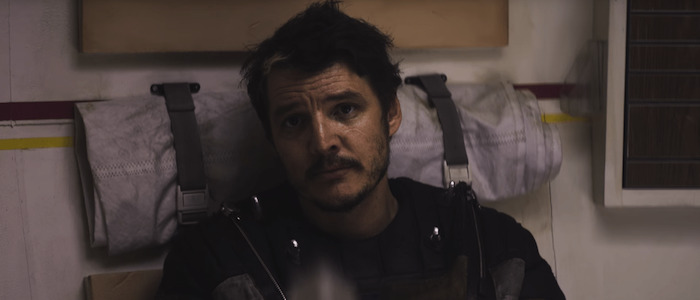 Update: Variety reports that Pedro Pascal is officially set to lead The Mandalorian, confirming Making Star Wars' scoop from last month. Details remain mostly under wraps, but Pascal will play "a lone gunfighter in the outer reaches of the galaxy far from the authority of the New Republic." And he'll also wear some sweet Boba Fett-esque armor. Our original story continues below.
With production on Lucasfilm's live-action Star Wars television series about to begin, we should be hearing about casting for the show soon enough. However, one of the show's leading men may have been revealed a bit early. If the latest report holds water (and we believe it may), actor Pedro Pascal may soon journey from the harsh land of Westeros and the harsher land of the American southwest to a galaxy far, far away...
The news of Pedro Pascal possibly joining the live-action Star Wars series (which is being produced for Disney's upcoming streaming service) comes our way via Making Star Wars. Few sites have a track record as strong as these folks do when it comes to breaking Star Wars news and it is the opinion of this site that they don't post rumors or gossip unless they feel it to be true. So, while this could turn out not to be the case, we feel confident that Mr. Pascal is, at the very least, being considered for a role in the series.
Plus, executive producer Jon Favreau has a strong eye for casting and Pedro Pascal is the exact kind of actor you can see him gravitating towards. Although he's worked steadily in film and television for over a decade, the Chilean-born Pascal truly broke out with his work as Oberyn Martell, the memorable and memorably doomed "Red Viper" who comes to the Red Keep on a mission of vengeance, in season 4 of Game of Thrones. From there, he became a full-fledged leading man on Netflix's drug trafficking drama Narcos while putting in guest runs on shows like The Mentalist and Graceland. Recently, he had memorable roles in movies like Kingsman: The Golden Circle and The Equalizer 2. He will be seen later this year in Oscar-hopeful If Beale Street Could Talk. He's one hell of an actor.
As for his science fiction bonafides, Pascal plays one of the two leads in the upcoming film Prospect, which I saw and loved at the SXSW Film Festival earlier this year. He plays a character who feels like he walked out of a Mos Eisley cantina: roguish, tough, and broken in ways that reveal themselves under pressure.
We have no idea who Pascal could be playing in the Star Wars TV series, mainly because we have no idea what it's about, although rumors suggest it will deal with Mandalore and its people, AKA the warrior race who gave Boba Fett his slick outfit. I for one would love to see Pascal strap on some cool battle armor and play kind of devil-may-care badass.
The currently untitled live-action Star Wars series is set to debut in 2019. Let's hope this rumor turns out to be true and Pascal is leading the cast.