Paul Greengrass' Netflix Movie '22 July' Is Getting A Pretty Wide Theatrical Release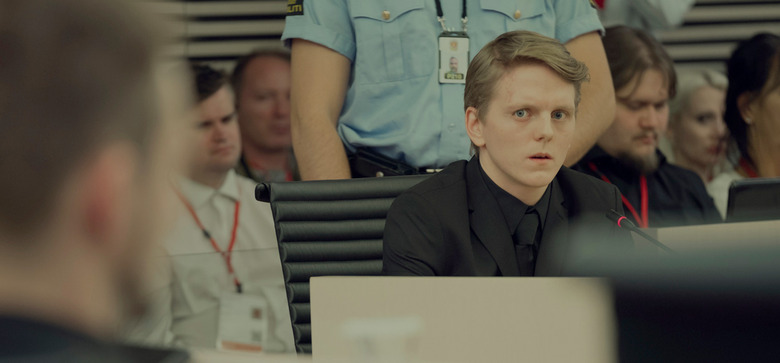 Not too long ago, we found out Netflix was planning to release some of their movies directed by prestige filmmakers into theaters for a limited time alongside their debut in the streaming library. Alfonso Cuaron's Roma was one of the titles, but it sounds like Paul Greengrass' thriller 22 July will be the one getting a wider release on the big screen.
First up, if this is the first you're hearing about 22 July, here's the official synopsis for the movie from the Venice Film Festival:
On 22 July 2011, 77 people were killed when a far-right extremist detonated a car bomb in Oslo before carrying out a mass shooting at a leadership camp for teens. 22 July uses the lens of one survivor's physical and emotional journey to portray the country's path to healing and reconciliation.
Variety has all the details on the 22 July theatrical release, which will see the Toronto International Film Festival and the Venice International Film Festival selection playing on around 100 screens across the globe on October 10, 2018, the same day it hits Netflix. That makes it one of the widest theatrical releases for one of Netflix's original movies.22 July will hit theaters in Los Angeles, New York City, Albany, Atlanta, Baltimore, Boston, Chicago, Dallas, Denver, Indianapolis, Miami, Minneapolis, Philadelphia, San Francisco, Santa Cruz, Seattle, St. Louis, and Washington, DC at iPic, Landmark, IFC, Alamo, and Laemmle theater chains. But if you don't have one of those near you, then it might be hard to catch in theaters.
Meanwhile, internationally, 22 July will hit Toronto, Canada, as well as the United Kingdom, Germany, Spain, Italy, Benelux, Poland and more, totaling 75 screens across markets outside of the United States.
This might become a traditional part of Netflix's more prominent releases, especially when it comes to awards season. That might be why Netflix was rumored to be looking at buying their own movie theaters. It would make it much easier than trying to negotiate deals with movie theaters to show their movies at the same time they hit Netflix. But at the same time, it's not clear how long the movie will be in theaters.
As for 22 July, it sounds like it might be catching in theaters if you have the opportunity. The Hollywood Reporter wrote in their review from Venice: "22 July is a worthy addition to the ranks of Bloody Sunday, United 93 and Captain Phillips. It's both a pulse-pounding depiction of the deadly attacks that shook Norway in 2011 and a sober investigation of the aftermath, evolving into a gripping courtroom drama and a tremendously emotional personal account of one family's struggle to move on." Sounds like a must-see for awards season.