'Free Guy' Turns Ryan Reynolds Into A Background Video Game Character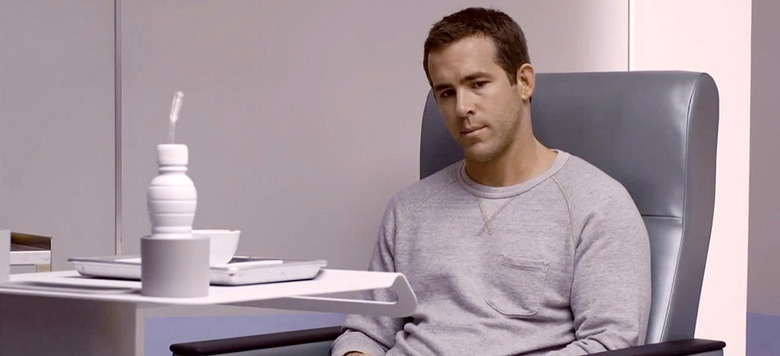 Ryan Reynolds already has the power to regenerate when he plays the mouthy mercenary known as Deadpool, but soon enough, he might have the opportunity to come back to life in another way.
20th Century Fox has attached Reynolds to lead a movie called Free Guy, which will see him playing a background character in a video game who becomes aware of a bigger part he needs to play. 
Deadline has the news on the Free Guy, which will be directed by Shawn Levy, the executive producer of Stranger Things and the director of Real Steel. Levy will produce along with Reynolds himself through his Maximum Effort production banner. The project is also being produced by Greg Berlanti and Sarah Schechter, the team behind all of the DC Comics TV shows in the Arrowverse on The CW, as part of the multi-year film deal that Berlanti Productions signed with Fox.
As for the script, it was picked up back in 2016 as a spec from writer Matt Lieberman, the man behind the upcoming animated reboots of The Addams Family and Scooby-Doo, not to mention the remake of Short Circuit. It sounds like an interesting premise for sure.
Free Guy is described as being in the same vein as The Truman Show. The story follows a bank teller who finds his routine thrown into upheaval when he discovers he's nothing more than a background character in some kind of violent open world action adventure video game, presumably not unlike Grand Theft Auto. However, he somehow ends up being the only one capable of saving his world.
The concept for Free Guy is ripe with opportunity for a unique action movie, but Shawn Levy hasn't always proven himself capable of taking advantage of these kinds of premises. Night at the Museum is amusing enough for families, but I don't think it used the idea to its full potential. The same can be said for Date Night too.
Anyway, this could end up being one of those projects that never comes together. There have been plenty of projects that Shawn Levy has developed over the years that never moved forward. So we'll just have to keep our ears to the ground until more details surface.