Theme Park Bits: Teaser For Harry Potter Coaster, Infinity Gauntlet Sippers Return, Weird Easter Eggs At Disneyland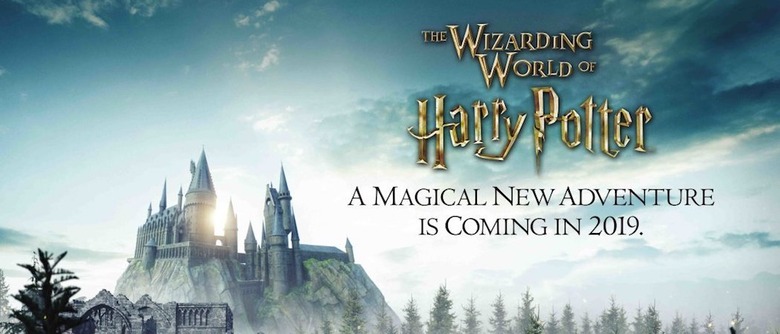 In this edition of Theme Park Bits:
See the first concept for the Harry Potter coaster that's set to open in Islands of Adventure next year.
Watch 4K video of SeaWorld Orlando's new raft ride, which contains the world's tallest water drop.
Infinity Gauntlet Sippers are back in supply at Disneyland. Note to eBay buyers: the gems aren't real.
Guess which two totally random, non-Disney movies have Easter eggs at Disneyland Resort.
Rafiki has received a stay of execution but Stitch's Great Escape is officially kaput at Disney World.
And more!
In Universal Orlando Resort, the Islands of Adventure park has a roller coaster themed to Harry Potter on the way in 2019. Details are scarce at the moment ... we don't know the ride's opening date, name, or what exactly its backstory will be. However, Pottermore (via Inside Universal) has released the first teaser image for the coaster, which you can see below.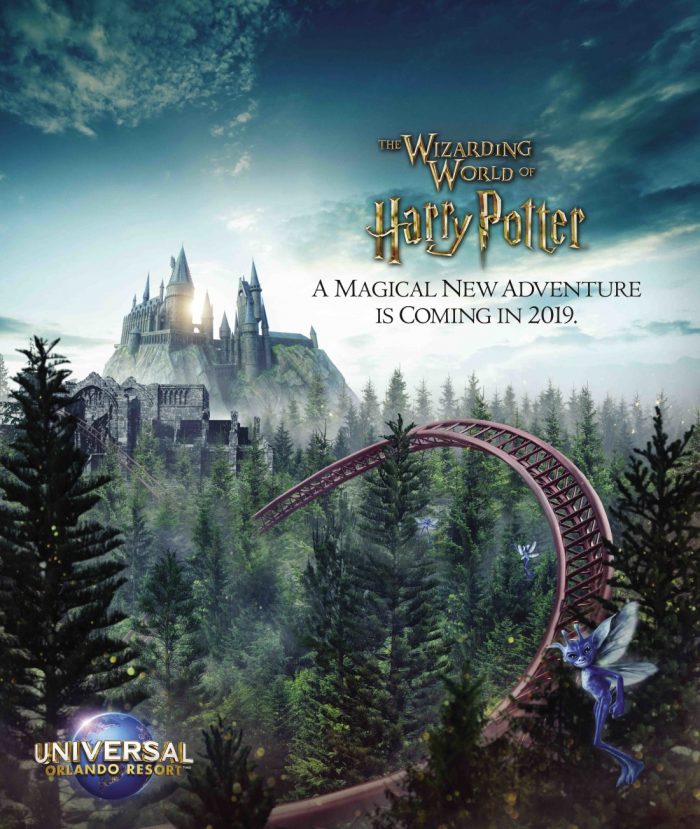 Infinity Falls is the title of Avengers 4! Just kidding. Infinity Falls is actually the name of the new raft ride at SeaWorld Orlando, which is billing itself as the "world's tallest water drop." The ride is now in its soft-opening phase and there's already some 4K video of it out there (from multiple angles) courtesy of Midtown Mayhem. Give it a gander below. This one comes our way from Disney and More, which also has a look at how the ride has been integrated into SeaWorld Orlando's new park map.
While we're on the subject of Infinity-related things, CinemaBlend reports that Disneyland has Infinity Gauntlet Sippers back in stock. There's no telling how long it will be before these reality-altering souvenirs sell out again, considering that they did so back in May and soon went on to fetch $200 auction prices on eBay. Get 'em while you can ...
If you've got your Infinity Gauntlet Sipper on one arm, you'll still have one hand free for a sandwich while you're walking around in Anaheim. All the more reason to step on over to the Downtown Disney District, where you can sink your teeth into something off the menu of the newly reopened Earl of Sandwich.
Cue the trumpets! 🎺🎺🎺
Anaheim #EarlofSandwich is open to serve you the #WorldsGreatestHotSandwich! We're just as happy as we were on our 2012 grand opening with owner @RealRobertEarl and special guests @MarioLopezExtra & Mickey Mouse. pic.twitter.com/iDgV7lECQo

— Earl of Sandwich (@earlofsandwich) October 1, 2018


Who would have thought there'd be Ghostbusters 2 and Home Alone 2: Lost in New York Easter eggs at Disneyland Resort? Forget Hidden Mickeys ... did you know there's a VHS tape tucked up in the rafters of the monorail station at Downtown Disney? In the video below, Touring Plans has the skinny on these and other random items hidden at the resort.
First, it was breaking news, then the news was seemingly confirmed, and now it's been updated: the status of Rafiki's Planet Watch at Disney's Animal Kingdom has been all over the place recently. When Theme Park Bits went to press last week, the latest news was that this area of the park would close permanently in October. Since then, WDW News Today has reported that Rafiki's Planet Watch will, in fact, undergo an extensive refurbishment to make "the area's offerings ... appeal more to today's guests."
What that means is anyone's guess. The area is now said to be reopening in spring of next year but it's unclear at this point what form its "reworking" will take. It's possible the area is being all or partially re-themed and that is what led to some of this confusion. But really, that's just a blind guess. That Rafiki ... he claims to "know the way," but in reality, he's a tricky baboon. At this point, it's probably best to take any further Rafiki rumblings with a grain of salt until Disney itself announces something official.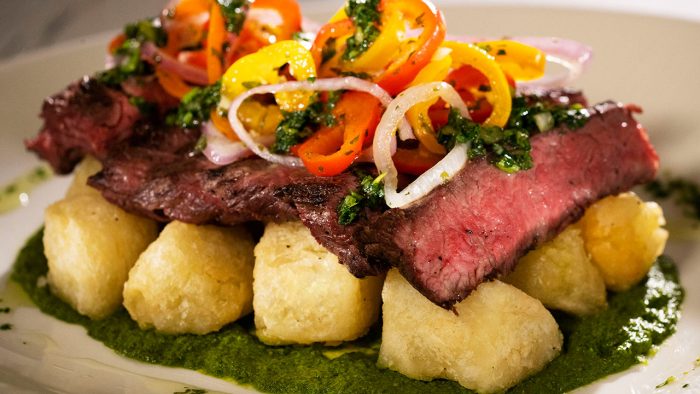 Two new Walt Disney World dining experiences — Sebastian's Bistro at Disney's Caribbean Beach Resort and Storybook Dining at Artist Point in Disney's Wilderness Lodge — are both taking reservations now for future visits. Sebastian's Bistro is described as a "casual, family-friendly table-service" venue, but for theme park world travelers, the Latin and Caribbean menu might look and sound a lot fancier than that of Sebastian's Calypso Kitchen in Mermaid Lagoon at Tokyo DisneySea. For its part, Storybook Dining at Artist Point offers a Snow-White-themed character dining experience.
Mimosas are on the menu along with other alcoholic beverages for breakfast and lunch at the Be Our Guest Restaurant in Fantasyland at the Magic Kingdom. Get some alcohol in you and maybe you'll be more accepting (or not) of the overall price hike for refreshments at the resort. Indeed, it's getting pricier and pricier to eat a simple snack at Disney World. The biggest jump this time around is churros, which have gone from $4.50 to $6.25 in recent months.
One place where you won't be able to drop as much money on food in the very near future is PizzeRizzo at Disney's Hollywood Studios. The Muppets-themed restaurant, which opened less than two years ago, will close on October 20 and thereafter operate seasonally until Star Wars: Galaxy's Edge opens.
Earlier this year, we shared some official drone footage of the Galaxy's Edge construction site at Disneyland. Now Attractions Magazine has posted a video with an aerial construction tour of the site at Hollywood Studios. Check it out above.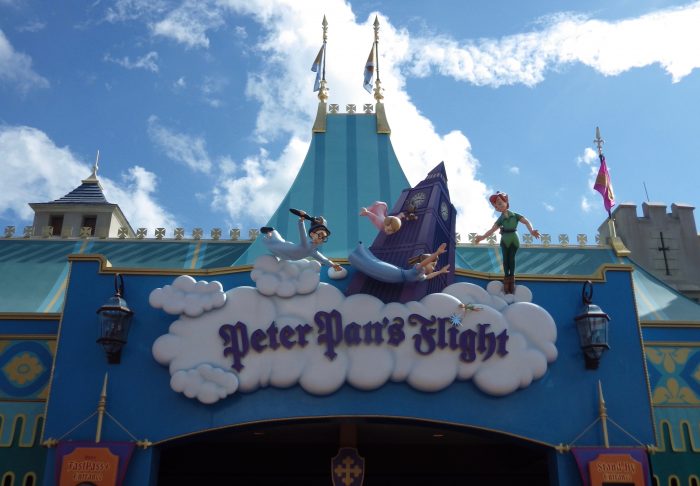 WDW News Today now has multiple sources indicating that the seasonal ride Stitch's Great Escape is already being dismantled and will not reopen at the Magic Kingdom. This would seem to lend credence to the rumors of a Wreck-It Ralph ride being developed for the same area.
Finally, the Tomorrowland Speedway and Peter Pan's Flight will close for refurbishment at the Magic Kingdom on January 2 and 7, respectively. Peter Pan's Flight will reopen on February 2 but the Tomorrowland Speedway closure will stretch out over several months as the track is modified to make room for the upcoming TRON coaster in Tomorrowland.