Get A First Look At Tom Hanks As Mr. Rogers In 'You Are My Friend'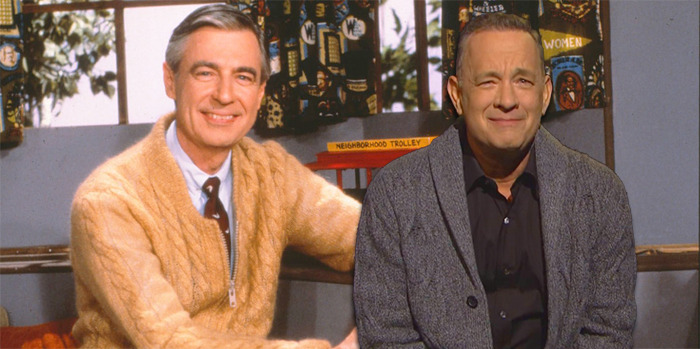 This year's documentary Won't You Be My Neighbor brought tears to the eyes of many movie goers who were lucky enough to catch the movie about Fred Rogers and his children's program Mr. Rogers Neighborhood in theaters. You can now catch it on digital download, Blu-ray and DVD, but soon enough Mr. Rogers will return to the big screen in a different way.
Next fall, Sony Pictures will release You Are My Friend (which may not be the final title of the movie), a film that stars Tom Hanks as Fred Rogers in the story of a real-life friendship that the pastor and television personality struck with a cynical reporter after he was begrudgingly given an assignment to write a profile on the creator of the land of make-believe. Now you can get a first look at Tom Hanks as Mr. Rogers from the set.
Sony Pictures revealed the first look image on Twitter today: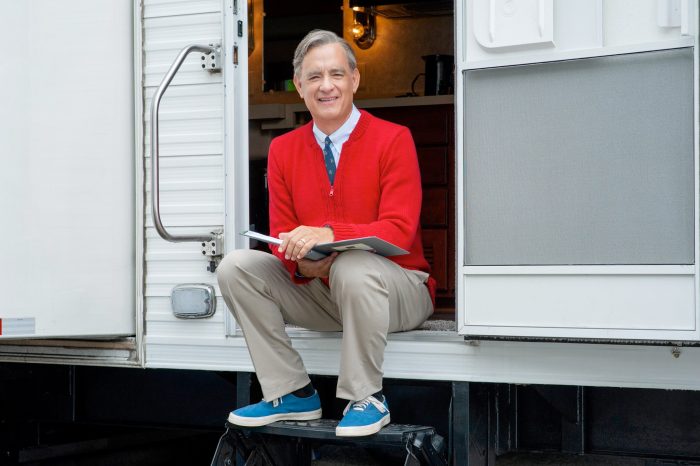 Director Marielle Heller (The Diary of a Teenage Girl) previously talked about the movie and what we can expect:
"It's a story for our times, a story about kindness and family connection and trying to tap into our better self. God knows we need that right now! In the research for the movie, the writers found that more people than they could possibly count credited Mr. Rogers with changing their lives.... [It's about] one man who's in a critical point in his life — becoming a new father, having issues with his own father — and meeting Mr. Rogers to write a piece about him, thinking it's going to be a bit of a puff piece, but it ends up changing his entire life."
The reporter at the center of the story is Tom Junod, who was assigned by Esquire to write a profile of Fred Rogers in 1998. Junod didn't think he'd get much out of the writing assignment, but he was so moved by his encounter with Rogers that it altered the course of his life. That sounds a little cheesy, but it's a true story, and if anyone can make it believable, it's American treasure Tom Hanks.
Of course, Tom Hanks clearly has the look of Fred Rogers, it'll be interesting to hear how he pulls off the man's signature soft-spoken voice. That likely won't be a challenge for the actor, but it will require a little more than just being the usual affable Tom Hanks.
You Are My Friend is slated to hit theaters in October 19, 2018.